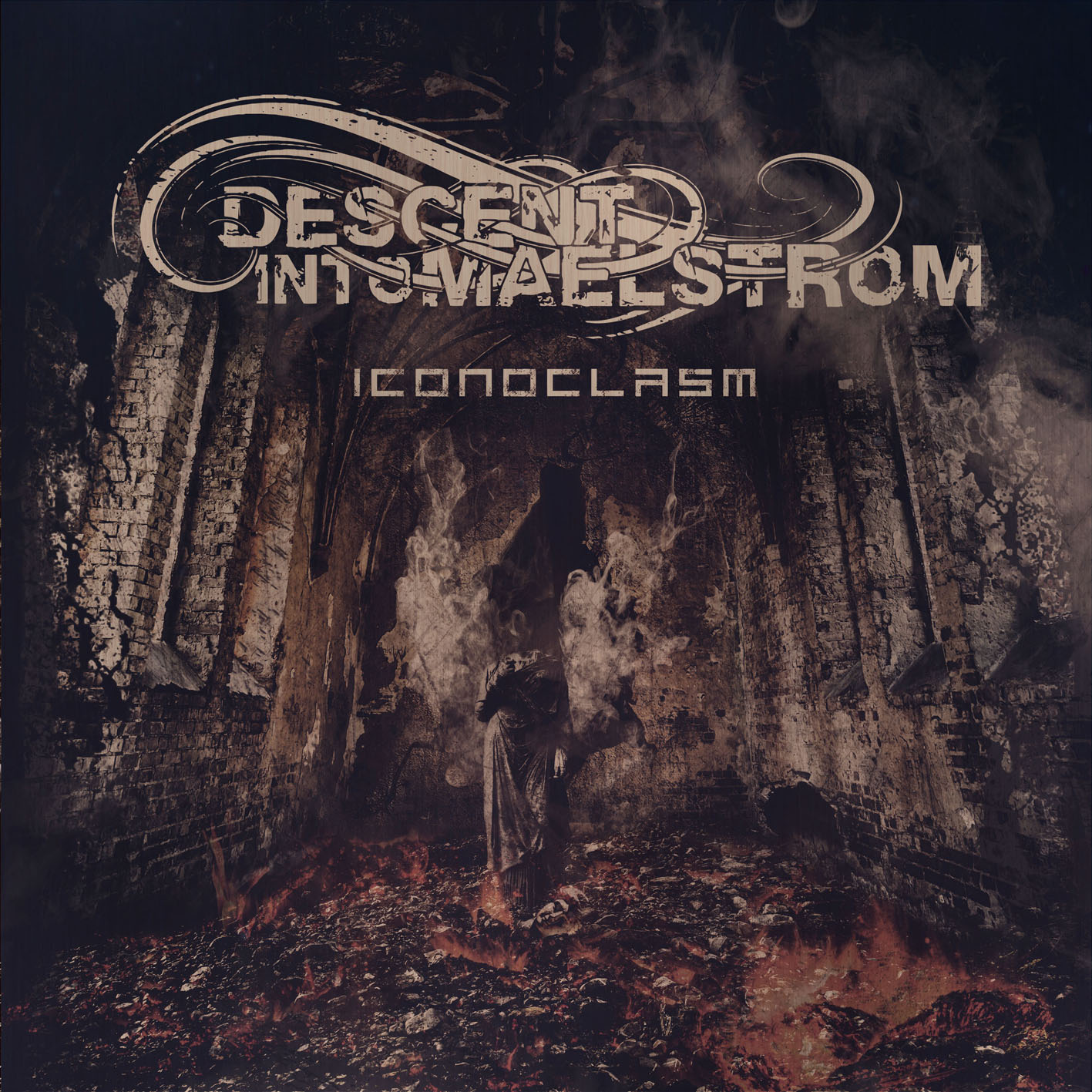 DESCENT INTO MAELSTROM "Iconoclasm"
Format: digital
Label: Club Inferno
Cat. nr: HELL022
Release Date: March 25th, 2020
File Under: Progressive Death Metal
Country: ITALY
Tracklist:
1. The Misanthrope
2. Saturn
3. Red Gaze
4. The Grim
5. Forgotten Wisdom
6. Monolith
7. Shade Of The Night (feat. Andy Marchini)
8. The Portal Of The Elsewhere
Order:
– All stores >>>
– iTunes >>>
– Amazon >>>
– Google Play >>>
– Spotify >>>
– Bandcamp >>>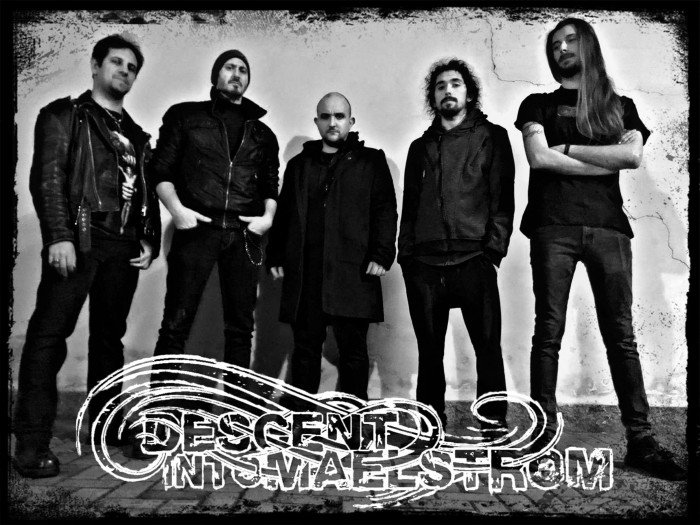 Biography:
DESCENT INTO MAELSTROM born in 2016, when Andrea Bignardi started to write his own music, experimenting unusual musical structures such as Madrigals and dodecaphonic music into a Death Metal structure. The aim of this project is trying to go beyond the dogmas of extreme music, creating something personal and original and the first effort was released in March 2017 with the first self-titled album. In the summer of 2017 the project introduced new offical members Mattia Panunzio (guitars), Pietro Buzzi (guitars), Michele Castelnuovo (drums) and on bass Michele Augello (ex Agony Face). With this line-up, the band started to work to a new album titled "Iconoclasm", released now and with it the band gives life to a more experimental album with a dodecaphonic/atonal section for each song and that's the reason why the band defines the played music as "Dodecaphonic Metal".
Overview:
Today, in a time that a great number of bands prefer to not try to create something new, there are some courageous ones that don't stay in the same way of the others, but are different and expand limits. The Italian five-piece DESCENT INTO MAELSTROM is one of them trying to defy your musical conceptions and to spread chaos with "Iconoclasm", 40 minutes of twisted and complex rhythm, savage riffing and gratifyingly dark ambience.
"Iconoclasm" is focused on the 'metal' side of things and delivers such a fantastic vortex of intense riffs, clever twists and exciting builds in a style that could remind a sort of mix between the old school of DEATH and PESTILENCE, the fury of BEHEMOTH without forgetting the Progressive elements of OPETH and EDGE OF SANITY.
It sounds heavy and aggressive as their music needs, showing excellent modern and heavy tunes, but with everything sounding comprehensible to our senses.
"Iconoclasm" is a great album, and maybe it's bringing a new era in Metal, the era of Dodecaphonic Metal.
Discography:
2017 – "Descent Into Maelstrom" (digital / self-release)
2020 – "Iconoclasm" (digital / Club Inferno)
Line-up:
Andrea Bignardi: rhythmic, lead guitar and vocals
Mattia Panunzio: rhythmic and lead guitar
Pietro Buzzi: rhythmic and lead guitar
Michele Castelnuovo: drums
Michele Augello: bass
Guest Musicians: Andy Marchini bass solo on "Shade Of The Night"
Media:
audio (bandcamp) >>>