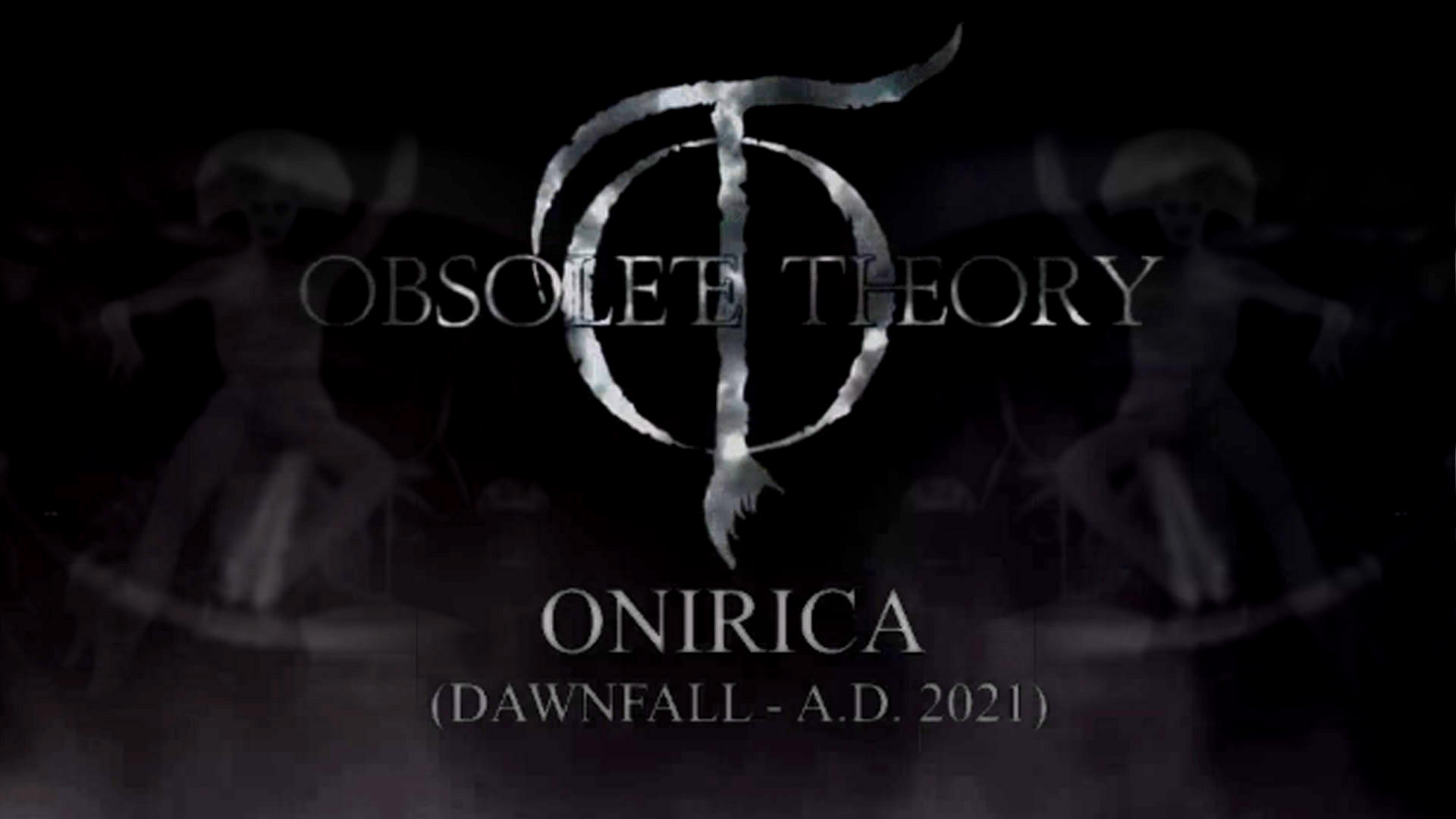 Italian avant-garde Black Metallers OBSOLETE THEORY will release their second full-length album, "Dawnfall", on May 21 via My Kingdom Music. The official lyric video for the disc's first song revealed, "Onirica", can be seen at https://youtu.be/QiGujC11Tfk
Special guest is Ally Storch (ex-HAGGARD) who plays violin & viola.
Daevil Wolfblood, singer of the band, commented about the track as follows: "Inspired by restless nights filled with sinister and gloomy visions also brought by horror literature and movies, "Onirica" was born as a sort of darkened "A Christmas Carol" by Dickens, with unclear feelings of grudges looking for revenge. The ancient gloominess emanated by "Onirica" takes visually place in the video and it was enriched by Ally Storch's featuring with her violins and violas and Davide Tavecchia playing the acoustic guitar on it, giving the melancholic mood the song needed".
"Dawnfall", the follow-up to 2018's "Mudness" is the 2nd chapter of their young career and shows the band performing their Post Black Metal in the vein of well-known bands such as Behemoth, Enslaved, Mgla, Agalloch, Alcest, and was once again mastered by Øystein G.
Brun (BORKNAGAR) at the Crosound Studio in Bergen while the artwork was created by Hans Trasid of Dis-Art Design.
Open your mind to a deep sonic shockwave at the crossroad of different artistic approaches with Doom, Black Metal, Post-Metal, Avantgarde!
Open your mind to a new vision of dark music.
PRE-ORDER "Dawnfall" CD at https://smarturl.it/OTDAWNFALL