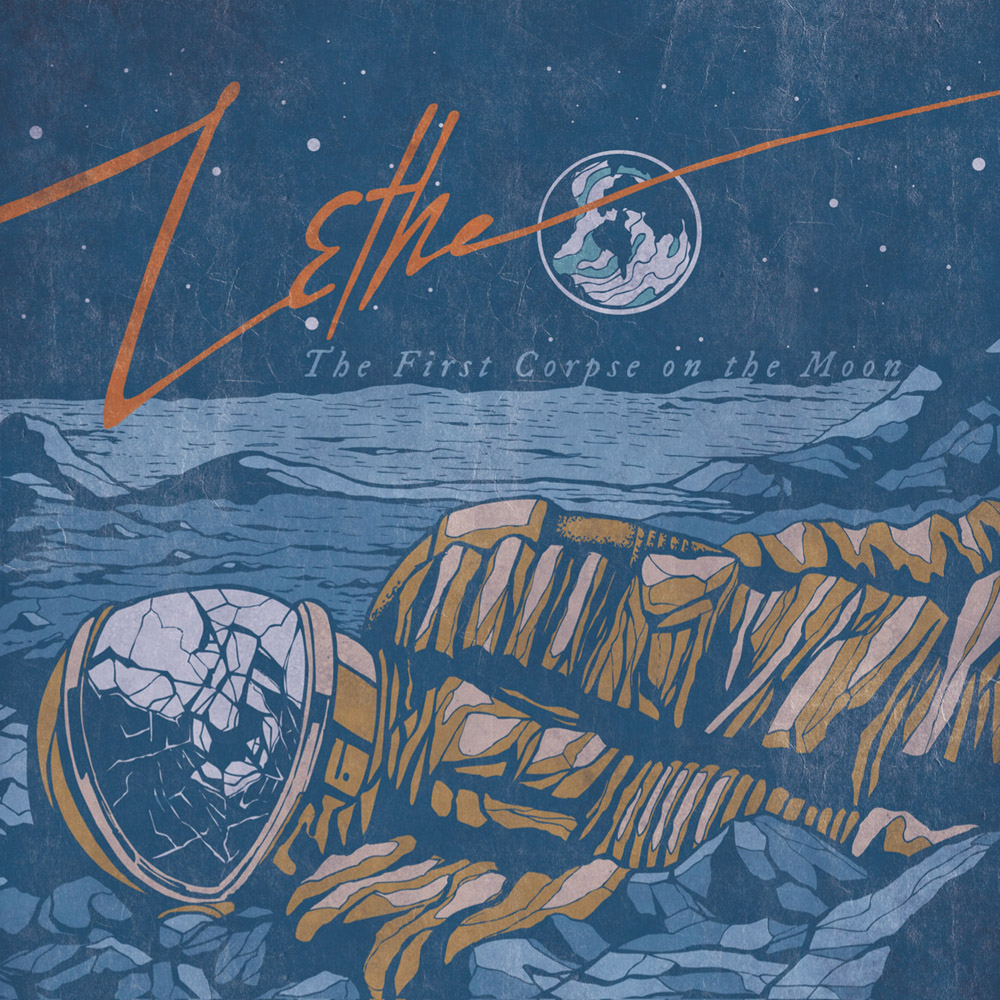 Tor-Helge, LETHE's mastermind, has defined it a "snapshot in time". Together with the talented Anna Murphy (CELLAR DARLING, ex-ELUVEITIE) they paint on "The First Corpse On The Moon" a melancholic, introspective and ethereal musical landscapes ready to be released via My Kingdom Music on February 24th.
The album, mixed by the same Anna Murphy and mastered by Marco Jencarelli at Soundfarm Studio, shows a great artwork realised by Romanian artist Costin Chioreanu (already at work for Arcturus, At The Gates, Spiritual Beggars, Grave, Arch Enemy).
Here is the tracklist: 1. Night – 2. Inexorbitant Future – 3. Down Into The Sun – 4. My Doom – 5. Teaching Birds How To Fly – 6. The First Corpse On The Moon – 7. Snow – 8. Wind To Fire – 9. With You – 10. Exorcism
To end this a great contribution was offered by great special guests such as Eivind Fjøseide (ATROX, MANES) on guitars; Fredy Schnyder (NUCLEUS TORN, ELUVEITIE and TRIPTYKON) on piano; Tor Arne Helgesen (ATROX) and Rune Hoemsnes (MANES) on drums; Asgeir Hatlen (MANES) on vocals; K-Rip on rap voice; Shir-Ran Yinon (ELUVEITIE) on violin; Ivo Henzi (CELLAR DARLING) on additional guitars and a few others.
Open your mind to a deep sonic shockwave at the crossroad of different artistic approaches with Doom, Avantgardish Metal, Trip-Hop, Electro-Pop, Experimental music.