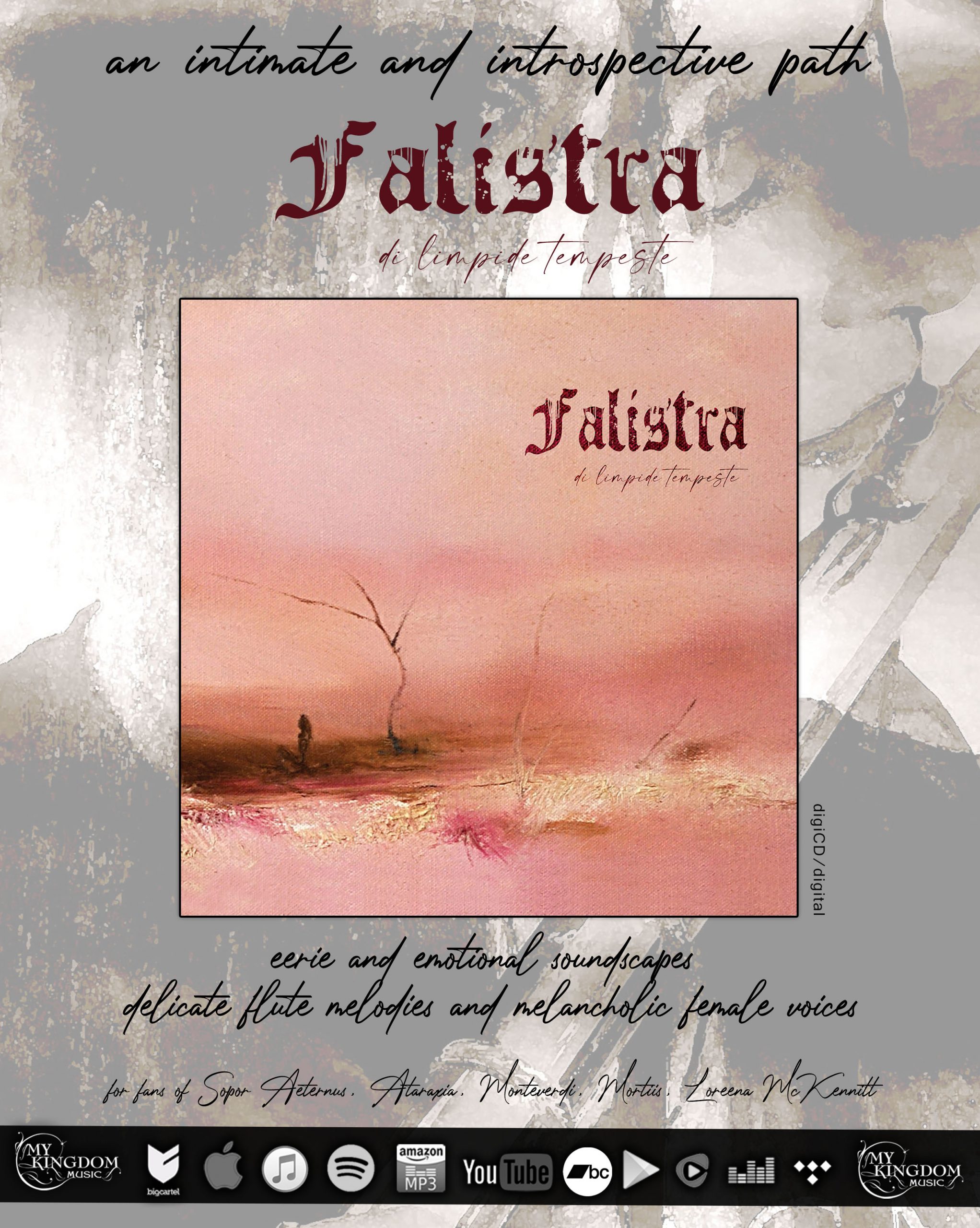 >>> OUT NOW <<<
FALISTRA "Di Limpide Tempeste"digiCD/digital
Eerie and emotional soundscapes delicate flute melodies and melancholic female voices.
For fans of Sopor Aeternus, Ataraxia, Monteverdi, Mortiis, Loreena McKennitt
LISTEN / BUY: https://album.link/FALISTRA
FALISTRA is the Ethereal Dark/Ambient musical project established in 2021 by Ada and Onanet and it's based on intimate and heartfelt music, and it's conceived as an artistic path through suffering and melancholy towards light and healing. FALISTRA is our healing journey.
– Album credits at https://shorturl.at/dhoE9