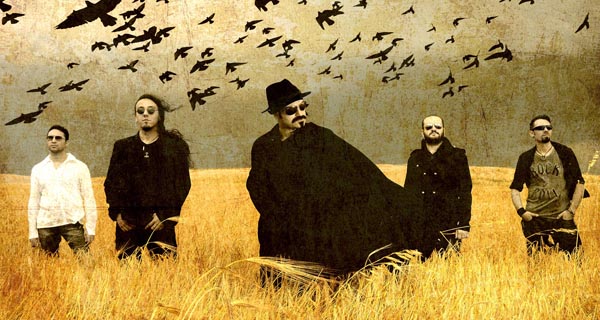 ECNEPHIAS join forces with My Kingdom Music.
My Kingdom Music is absolutely delighted to announce that they have signed one of the best Italian Dark Metal band ever: ECNEPHIAS.
We will release their brand new album titled simply "Ecnephias" on February 16th, 2015.
"Ecnephias" will fix without any doubt a new limit to the borders of the Dark Metal music. Their personal mix of Black, Doom, Heavy and Gothic Metal, will reach here new apices for the most mature, powerful and nevertheless melodic album ever released by the band.
Mancan, mastermind of the Lucanian act, comments in this way the deal: "The agreement between our band and the veteran indie label My Kingdom Music is a new start for us, challenging and rewarding. Every request was carefully considered and answered. Above all, our band has been treated with absolute respect. Today we can say that we are very proud of this partnership and look forward to work together and offer our best. The new album, our best album, is in the hands of a great label and it will give significant results".
Dark Metal fans who live listening to bands such as Paradise Lost, Moonspell, Rotting Christ, Type O Negative, Septic Flesh will get here their daily dose of medicine.
more info at http://www.facebook.com/ecnephias  *  http://www.facebook.com/mykingdommusic.label