My Kingdom Music is extremely proud to announce the latest signing, the skillful and intense international band, HOLY TIDE! They signed a deal for the release of the debut album titled "Aquila". It will see the light on June 28th, 2019.
HOLY TIDE, without any doubt a great promise of the Metal movement, have decided that My Kingdom Music is the right home for their music. Headed by the talented and versatile Joe Caputo, together with Gustavo Scaranelo on guitars from Brazil, Fabio Caldeira (Maestrick) on voice from Brazil and Michael Brush (Sirenia, Magic Kingdom) on drums from UK, HOLY TIDE are ready to tread the international stages in the coming months.
We are sure that the amazing sound of their proposal in the best Heavy and Power Metal tradition will stand at the deep heart of each listener.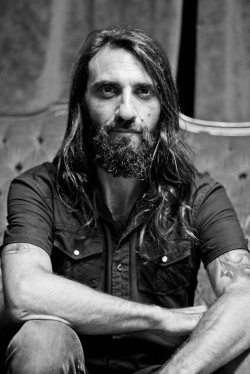 Here is how Joe Caputo talks about his new creature: "HOLY TIDE is a very ambitious project. I really worked very hard on "Aquila" and I can say that the final result goes beyond my initial expectations and for this I just have to thank those who worked with me on this intense album, 14 songs that represent for me a true emotional journey, performed by some great skilled musicians, divided between two continents, while embracing my vision for this band. It's time now to share our music with the world, and let it dig inside the heart of everyone who will listen to it".
A tidal wave is about to hit you so keep your eyes peeled for more news soon!
Official HOLY TIDE site: www.facebook.com/holytideofficial