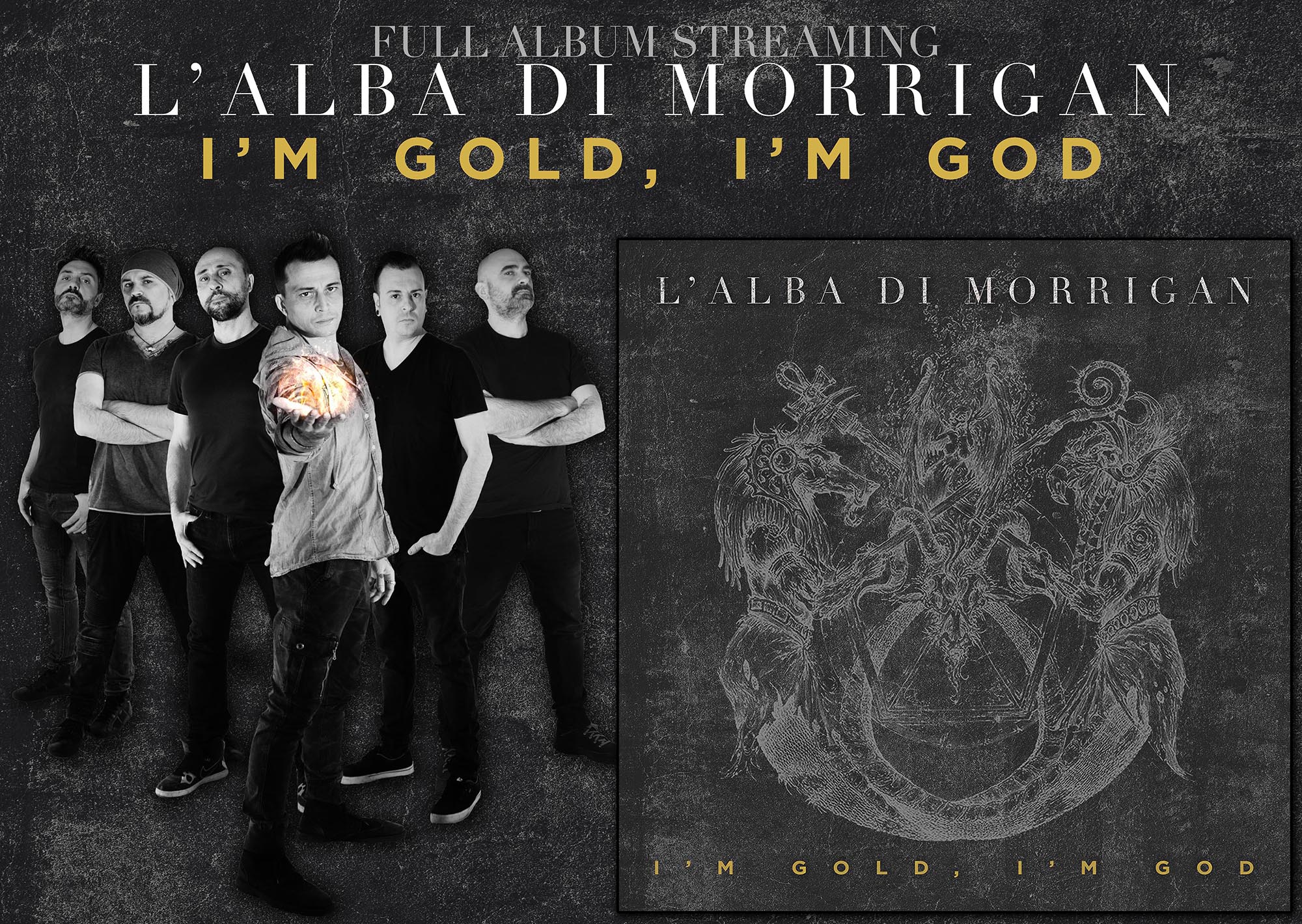 Welcome to the full album advance streaming of "I'm Gold, I'm God", the second L'ALBA DI MORRIGAN album out on June 18th, 2021, an amazing piece of dark art that signs the return to the scene of the band after 9 years of silence.
Listen to "I'm Gold, I'm God" in advance only on My Kingdom Music site with the player below.
Pre-order Deluxe Edition, digipakCD, digital format on https://smarturl.it/ALBAGOLD and on https://lalbadimorrigan.bandcamp.com
"I'm Gold, I'm God" is a musical kaleidoscope of past and modern sonorities. It is a trip full of suggestions and with it L'ALBA DI MORRIGAN are ready to paint new scenarios standing at the deep heart of each listener with music in the best KATATONIA, TOOL, ISIS tradition with spikes in the dark groove of NOVEMBRE and OCTOBER TIDE.