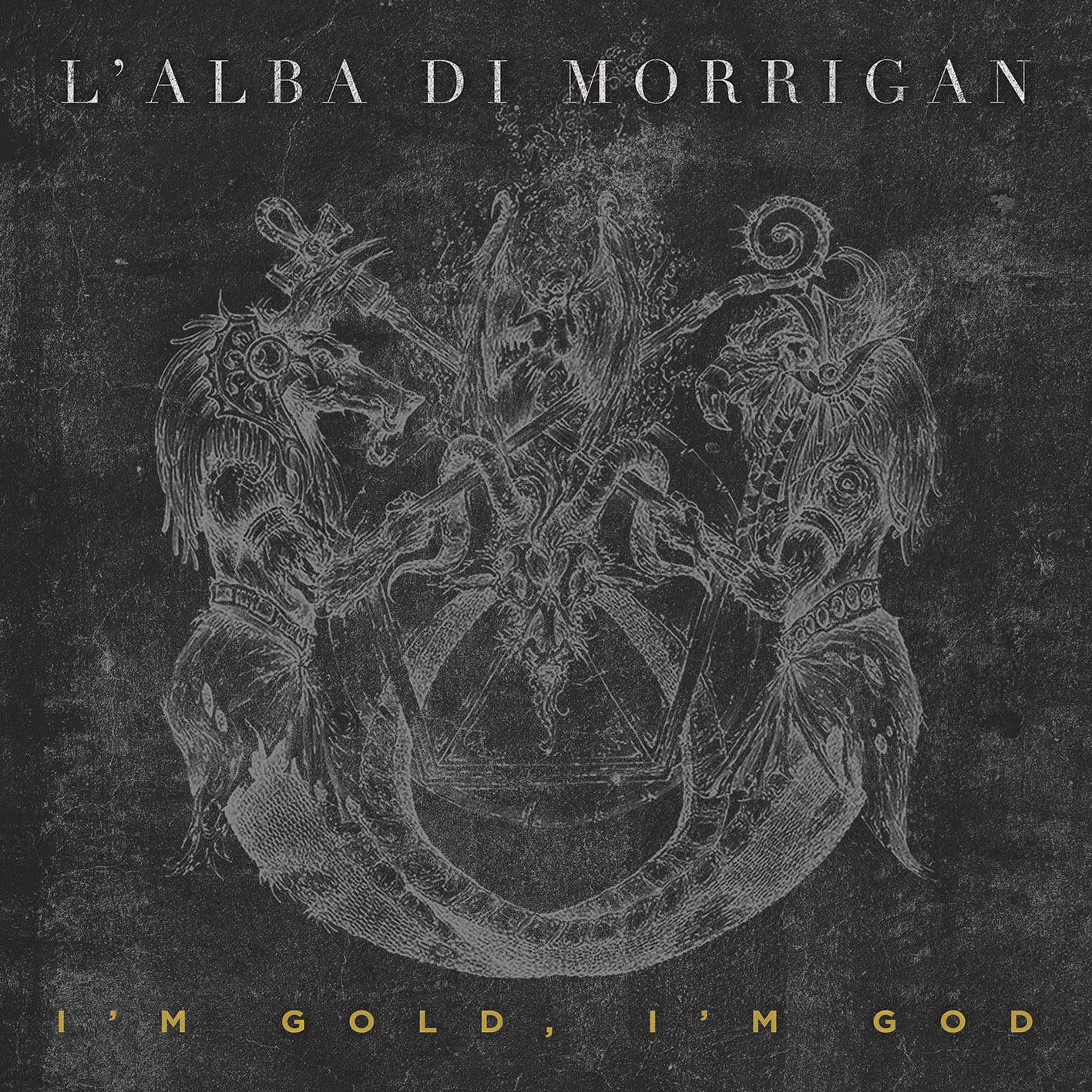 We left in 2012 with an album "The Essence Remains" which had made an evident mark and that had allowed L'ALBA DI MORRIGAN to play with bands like ANATHEMA, ANTIMATTER, THE OCEAN, SHORES OF NULL. Today, nine years later, we find them with a new line-up but above all with a new album "I'm Gold, I'm God" which is destined to become a milestone in the Post-Doom and Gothic Dark movement.
To you the cover created by Marco Balzano on original artwork by Alex Caligaris and the official tracklist: 1. Satya Yuga – 2. I Fiumi Di Rosso Sangue – 3. Where Everything We Know Begins And Ends – 4. I'm Lucifer – 5. I Am Gold, I Am God – 6. Aiwass – 7. The Chant Of The Universe – 8. Kali Yuga – 9. Alpha Supernova – 10. The Voice Of Choronzon – 11. Rosa Mundi – 12. Morrigan's Dawn
Pre-order digiCD & BOX at: https://smarturl.it/ALBAGOLD
"I'm Gold, I'm God" is a musical kaleidoscope of past and modern sonorities. It is a trip full of suggestions and with it L'ALBA DI MORRIGAN are ready to paint new scenarios standing at the deep heart of each listener with music in the best KATATONIA, TOOL, ISIS tradition with spikes in the dark groove of NOVEMBRE and OCTOBER TIDE.
After nine year of absence their music is now more than ever representation of beauty, magic, uniqueness and from June 18th, 2021 a new musical journey into their art will begin.