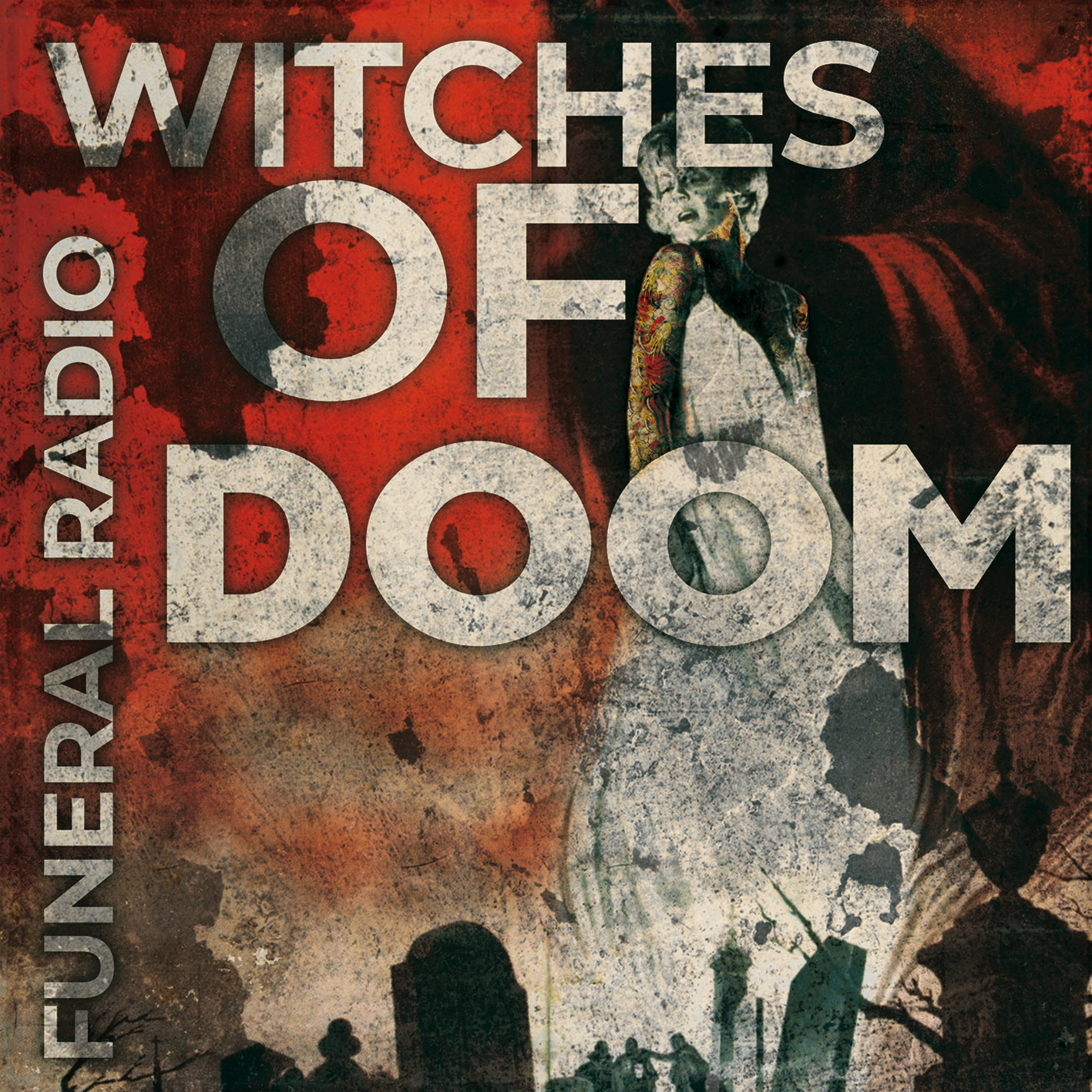 With WITCHES OF DOOM My Kingdom Music will release a jewel of decadent music, a creative and original expression of the Doom, Gothic and Stoner elements of the band. "Funeral Radio" will see the light on April 3rd, 2020 on CD, LP and digital format and you can PRE-ORDER here: http://smarturl.it/WODOOM
Here are the cover realised by Carlo Muselli and the titles of the 8 tracks included: 1. Master Of Depression – 2. Coma Moonlight – 3. Queen Of Suburbia – 4. Funeral Radio – 5. Sister Fire – 6. Ghost Train – 7. November Flames – 8. Hotel Paranoia.
WITCHES OF DOOM are ready to paint new dark scenarios with the third chapter of their career, standing at the deep heart of each listener with music in the best Black Sabbath, Type O Negative and Danzing tradition with spikes in the dark groove of Moonspell.
Just push your mind beyond every limit to discover new territories and emotions with WITCHES OF DOOM dark world.