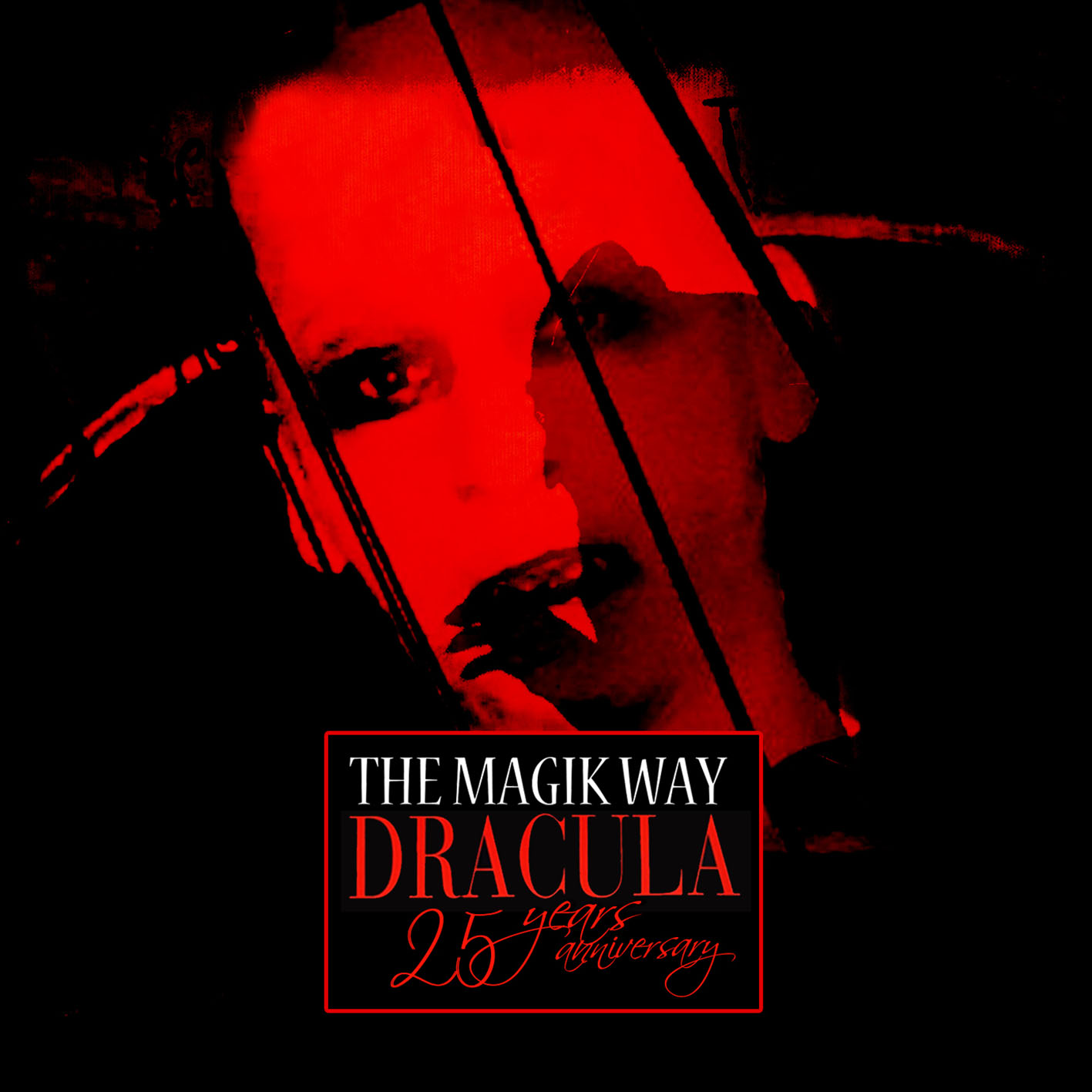 Something like 25 years ago THE MAGIK WAY played the soundtrack of the theatrical show "Dracula" directed by Hermes Beltrame (Teatro degli Specchi) at the Pomaro Castle in Alessandria. Today, after a quarter of a century, we succeeded to restore that piece of history and get it out from the darkness in which it was all this time.
The album will be released on October 21, 2022 in digipak, deluxe edition and digital format and here we reveal cover and tracklist: 1. Manicomio Di Carfax – 2. Danza Degli Zingari – 3. Castel Dracula – 4. Vampire – 5. Demetrio – 6. Lucy – 7. Il Diario Di Mina – 8. Van Helsing – 9. Tema D'Amore – 10. Finale – 11. Van Helsing (MMXXII)
Here is what Nequam told us in presenting this project: "The idea of ​​publishing our 1997 "Dracula" comes from the desire to fill a void. We wanted to immortalize our first theatrical effort, the first episode that saw us crossing the boundaries of music, in a format and with a graphic presentation that could satisfy us. In recent years we have received some really valid offers but, at the end, it will be My Kingdom Music to produce and support this release. We started from the original tapes, recorded with a 4 Tascam tracks and we "dusted" them, keeping in fact the scent of that time. It was an incredible journey to relive those notes, so immature and true. What you will hear will be the sound of THE MAGIK WAY as it appeared in those years".
Let the ritual begin!