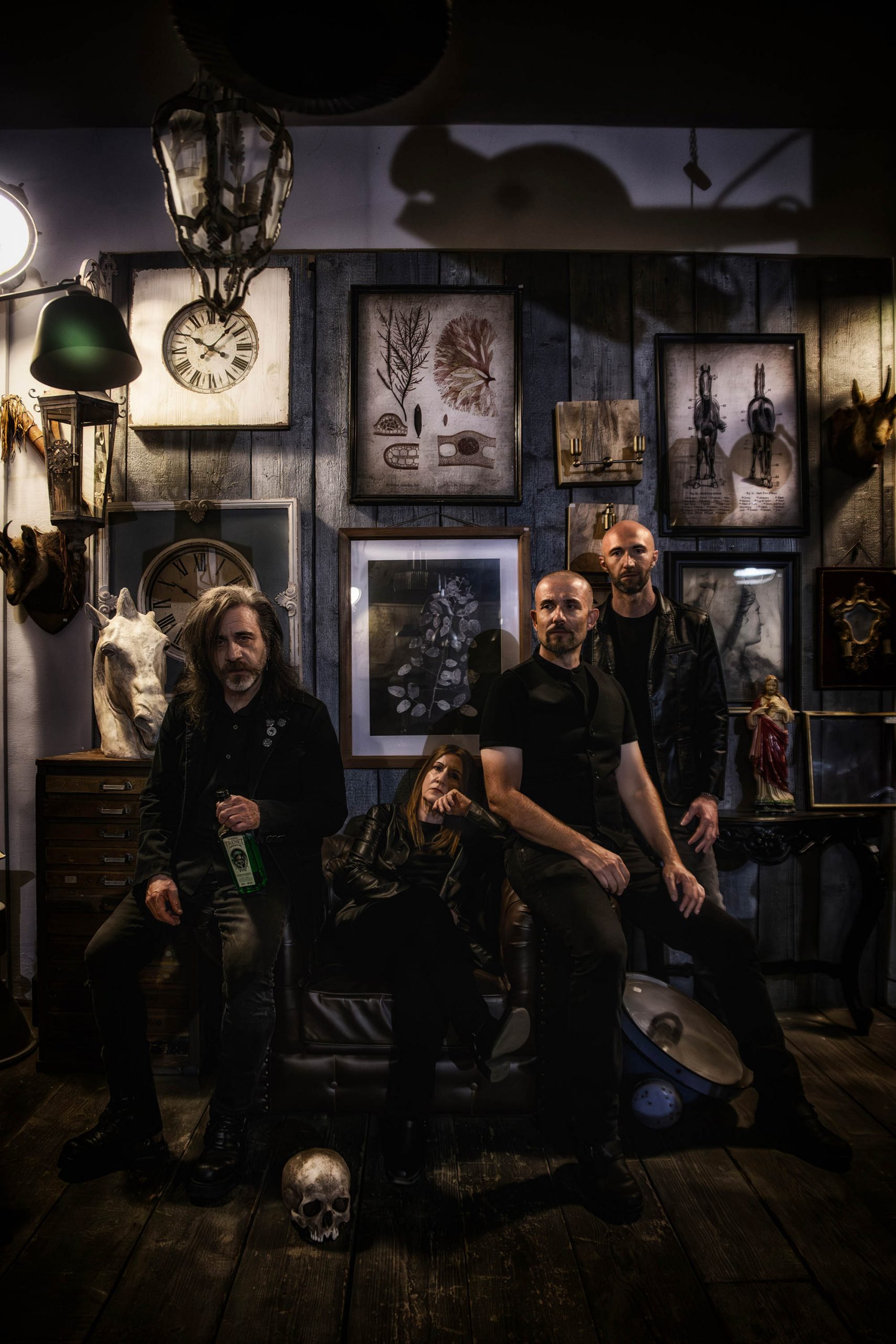 The sick and decadent IGNIS ABSCONDITUS' world joins My Kingdom Music for the release of their album "Golden Horses Of A Dying Future" in February.
Here is what Henry says: "Our album "Golden Horses Of A Dying Future" is a work that shows the desire to find a personal way to express our deepest sensations and it is a source of great satisfaction for us to see it under the aegis of My Kingdom Music. IGNIS ABSCONDITUS is a project that we care a lot about, it is extremely personal and, even if not immediate, I am sure that we will be able to bring it into the souls of as many people as possible and My Kingdom Music is the right label to be able to do this type of work, because a few ones are able to promoting the darkness like them."
IGNIS ABSCONDITUS' music conveys melancholy mixed with pain like no others. Noctuaria's voice is like a blade that smoothly passes through you, while the musical structures created by Henry Der Wanderer (Nebrus, Nott, Ad Omega) will trap you like in a spider's web. The  extreme music background of the actors of this dark theatrical representation paints it all of a black patina that emerges in all its evil splendor.
A minimal but extremely dark approach to music, painful and hypnotic atmospheres, an alienating voice make this album an absolute unicum in the current musical universe.
IGNIS ABSCONDITUS is this, a breath of death on a carpet of roses.

– Line-up: Noctuaria – all vocals; Jack-G – electric guitars; Dani B-life – bass; Henry Der Wanderer – drums, percussions, keyboards and 12 strings electric guitar
– Style: Depressive Goth with influences from Dark Wave to Post-Punk, from Black Metal to Avantgarde Music and Neo-Folk too.
– Similar artists: Katatonia, Joyless, Christian Death, Bauhaus, Ved Buens Ende

Band photo by Ettore Pilati
Photo location ARCHÈ store (Brescia)