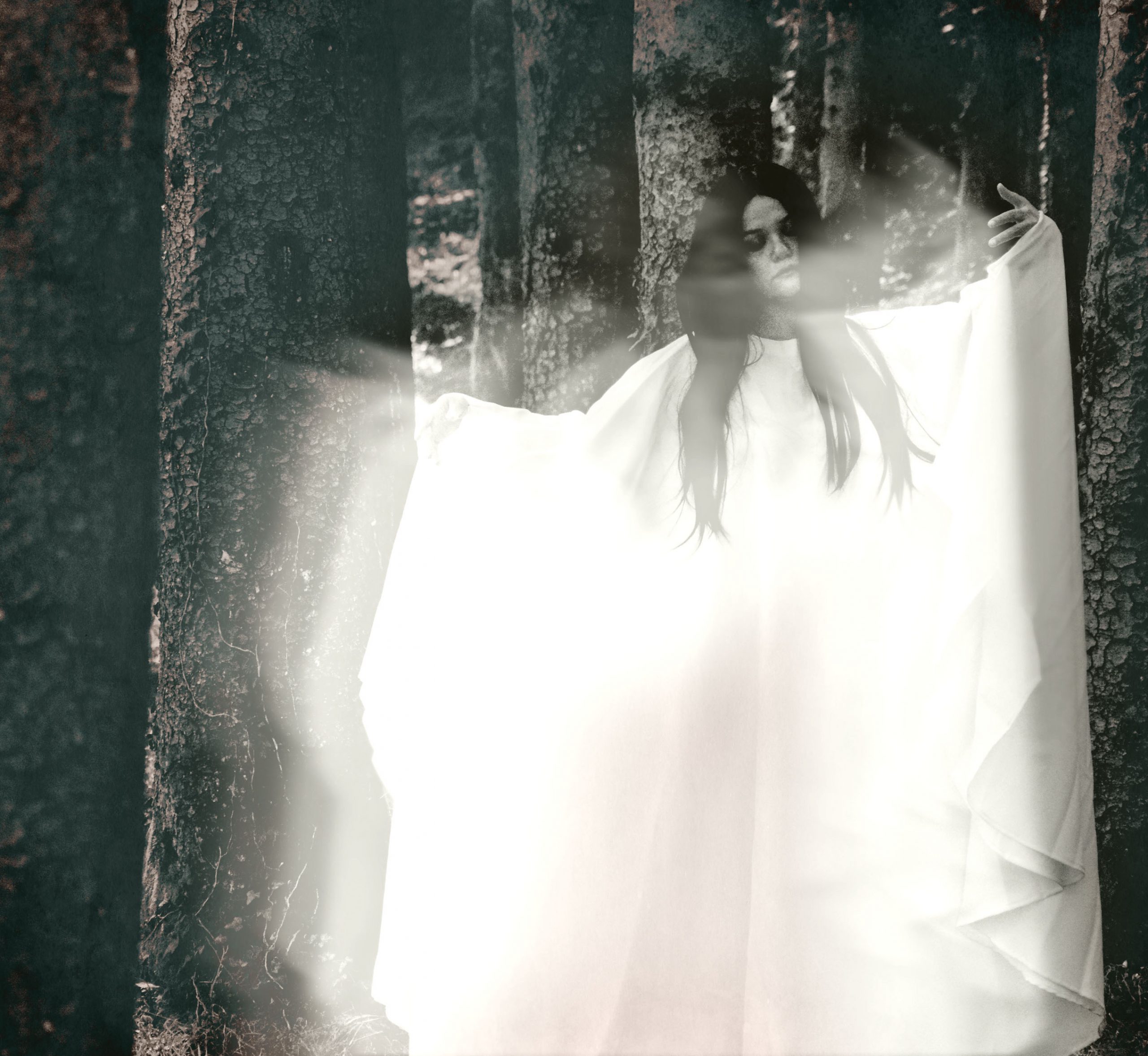 A decadent, intimate and eclectic creature joins My Kingdom Music. I am proud to present you OF THE MUSES, a one-woman Blackgaze act headed by multi-instrumentalist Cristina Rombi, with whom My Kingdom Music has signed a multi-album deal. OF THE MUSES will release the project's debut album "Senhal" next November.
Cristina Rombi, head and heart of the project, comments: "When I received the offer from My Kingdom Music, putting into words how I feel about releasing OF THE MUSES' debut on a label like My Kingdom Music whose work and ethics I have admired for such a long time, was not a simple task. What I can say, however, is that  I'm so proud, overjoyed and grateful for this opportunity, to share my world with all of you and let you listen to my debut album "Senhal". This will be an amazing journey indeed".

OF THE MUSES sing songs of grief and pain. Cristina's lyrics deal with topics about love, loss, devotion, mythology, dreams and hope. The same title of the album, Senhal, refers to a rhetorical device employed in Occitan lyric poetry during the middle ages. It is a word that perfectly suits the romantic, vulnerable, passionate feel of the songs.
Musically, the Blackgaze can be considered the right place where her music lives, but elements from Doom, Black Metal, Post Metal and also Dreampop also play a quite prominent part in her unique sound.
The result is an intimate, decadent and exclusive Art that will allow OF THE MUSES to enter your soul in a furiously deep and confessional way like no one has ever done.
– Line-up: Cristina Rombi – music, lyrics, vocals, guitars, bass, programming
– Style: Blackgaze with influences from Post-Metal to Shoegaze, from Black Metal to Doom and Dreampop too.
– Similar artists: Alcest, Myrkur, Woods Of Desolation, Harakiri For The Sky, Happy Days, Dreariness, Slowdive, Cocteau Twins