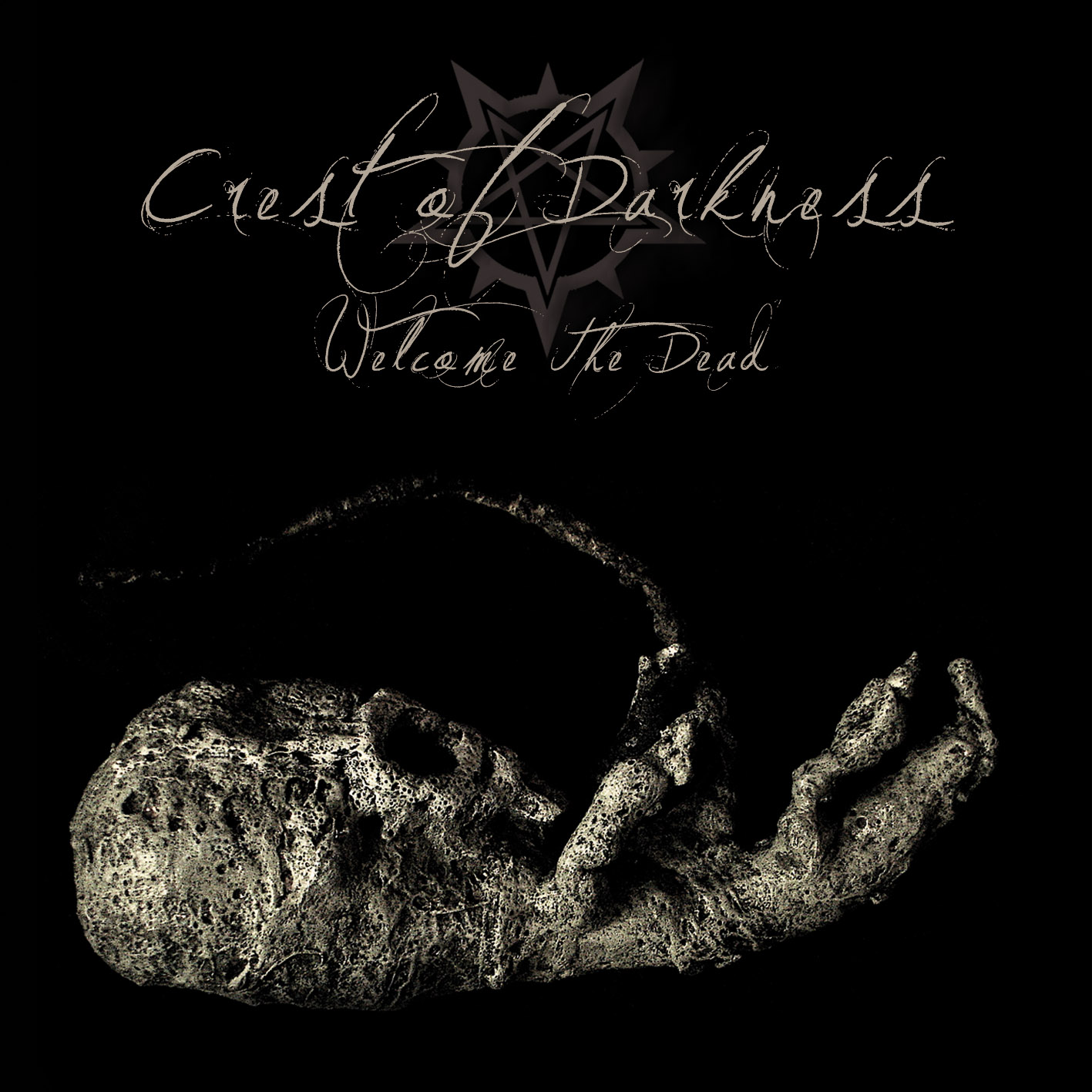 We can finally reveal details of "Welcome the Dead", the ninth studio release from Norwegian Black Metallers CREST OF DARKNESS, which is set to hit the streets on Nov. 25 (Italy / GAS) and Dec. 2nd (r.o.w.) in both CD and digital formats, as well as a double LP format which will feature a special bonus track.
Recorded at MLP Studio by Nils H. Mæhlum and mastered at the Kvålsonic Lab by Tom Kvålsvoll, the nine-track album promises to be the heaviest, darkest and most introspective album in the band's twenty plus year history.
The artwork for "Welcome the Dead" features the extraordinary Zombie Foetus sculptures created by the Italian artist Andrea Falaschi.
Tracklisting as follows:
1. Welcome The Dead
2. Chosen By The Devil
3. Scourged And Crucified
4. My Black Bride
5. Borrowed Life
6. The Almighty
7. Memento Mori
8. The Noble Art
9. Katharsis
>>> ORDER NOW <<<
CD: http://smarturl.it/DEAD-CD
ADDITIONAL INFORMATION
Website: http://www.crestofdarkness.com/
Facebook: http://www.facebook.com/crestofdarknessofficial
Management and Booking: patriciathomas@btinternet.com
http://patriciathomasmanagement.com/