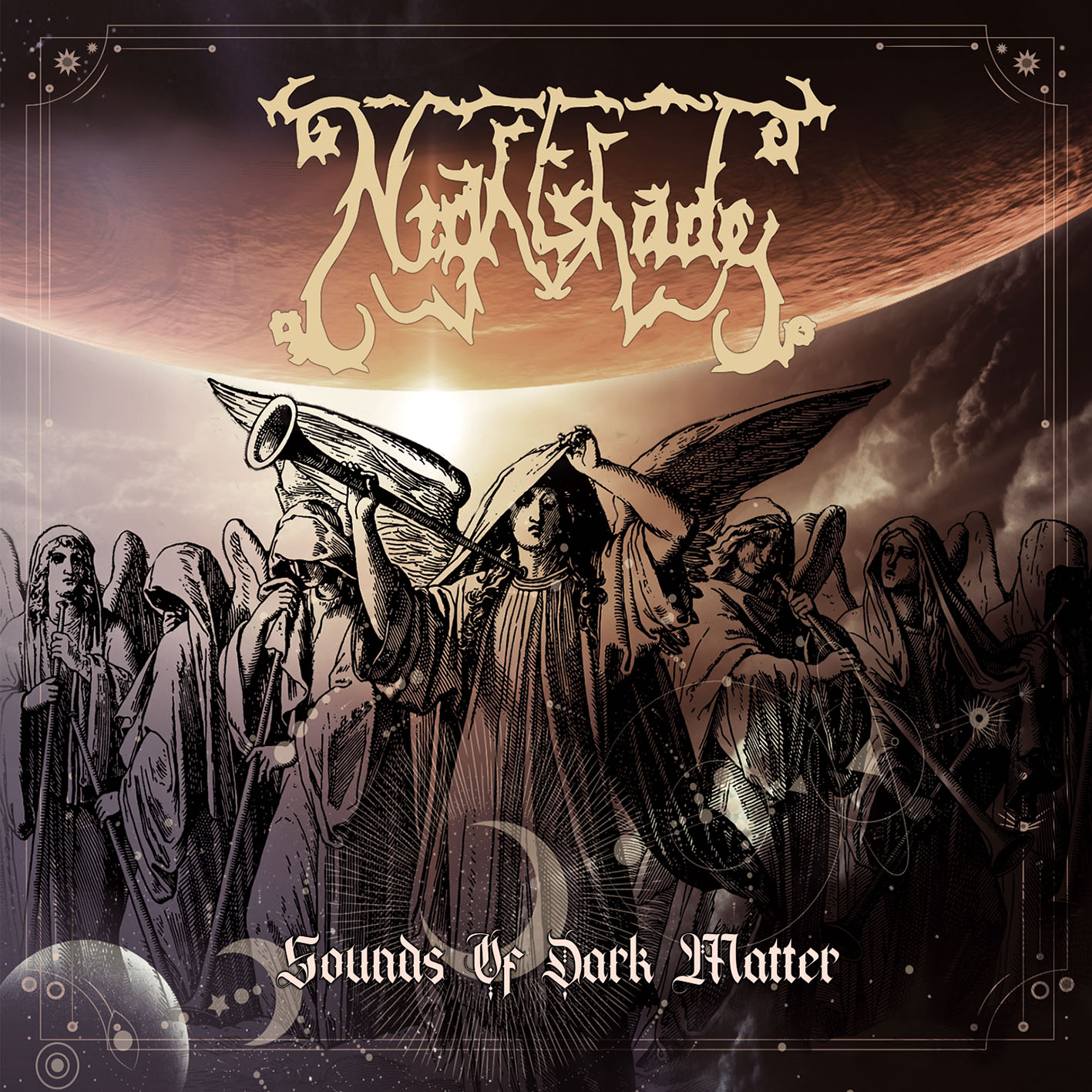 Swiss Blackened Industrial Metallers NIGHTSHADE unveil new album "Sounds Of Dark Matter" cover. It will be released on November 19th via My Kingdom Music and will contain 8 tracks, including the cover of THE KOVENANT's classic "Chariots Of Thunder".
Here is the complete tracklist with the alienating and obscure hymns of "Sounds Of Dark Matter": 1. Set To Destroy The Heart Of The Sun – 2. Pulsars 1.33 – 3. New Era – 4. Chariots Of Thunder (THE KOVENANT cover) – 5. Andromeda Defiled – 6. Zero Matter Gravity – 7. The Sign: In Decades Absolved – 8. A Call From Distant Skies
"Sounds Of Dark Matter" is now available to pre-order in digipak CD, from the following: http://smarturl.it/NIGHTSH-CD
"Sounds Of Dark Matter" was recorded this past winter with Alexander Bernard supervision while Polish producer Sebastian Has (BEHEMOTH, OBSCURE SPHINX) crafted the most suitable sound for it, modern, warm and heavy, all at the same time.
NIGHTSHADE, led by David's scorching vocals and Thomas' impressive musical spectrum, blends industrial, heavy riffs with massive beats and orchestral keyboards to drag the listeners into their own universe of impressionist cosmic metal. "Sounds Of Dark Matter" is a manifesto of heaviness, depth & atmosphere everything into a magnificent Blackened Industrial Metal with a broad range of influences like SAMAEL, LIMBONIC ART, ROTTING CHRIST, BEHEMOTH and RAMMSTEIN!!!
Keep your eyes peeled for more news heading your way soon!