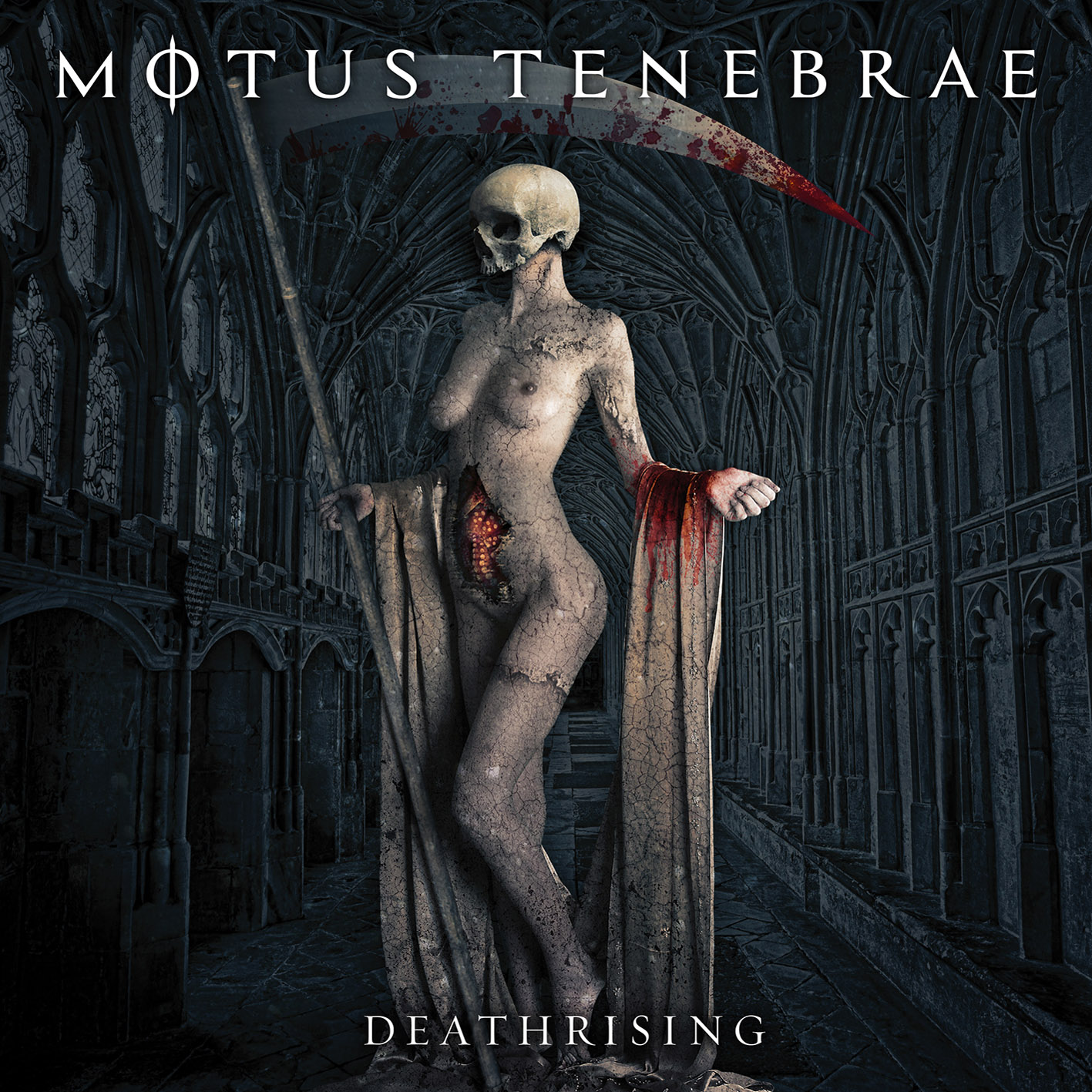 Just about 100 days to January 25th 2016, the day My Kingdom Music will release "Deathrising" the new MOTUS TENEBRAE's full-length album, the fifth of their by now 15 years career that signs the return of the historic singer Luis McFadden.
The album was mastered at the well-known Imperial Mastering Studio in California (USA) by Colin Davis and for sure it represents a new chapter in their vision of Gothic Doom Metal expanding the essence of dark music to a new level.
Here are the cover revealed (the artwork was created by band's drummer and dark artist Andrea Falaschi) and the official tracklist:
1. Our Weakness – 2. Black Sun – 3. For A Change – 4. Light That We Are – 5. Faded – 6. Deathrising – 7. Haunt Me – 8. Grace – 9. Cold World – 10. Cherish My Pain – 11. Desolation
Keep your eyes peeled for more news heading your way soon!
Band contact: facebook.com/MotusTenebraeOfficial