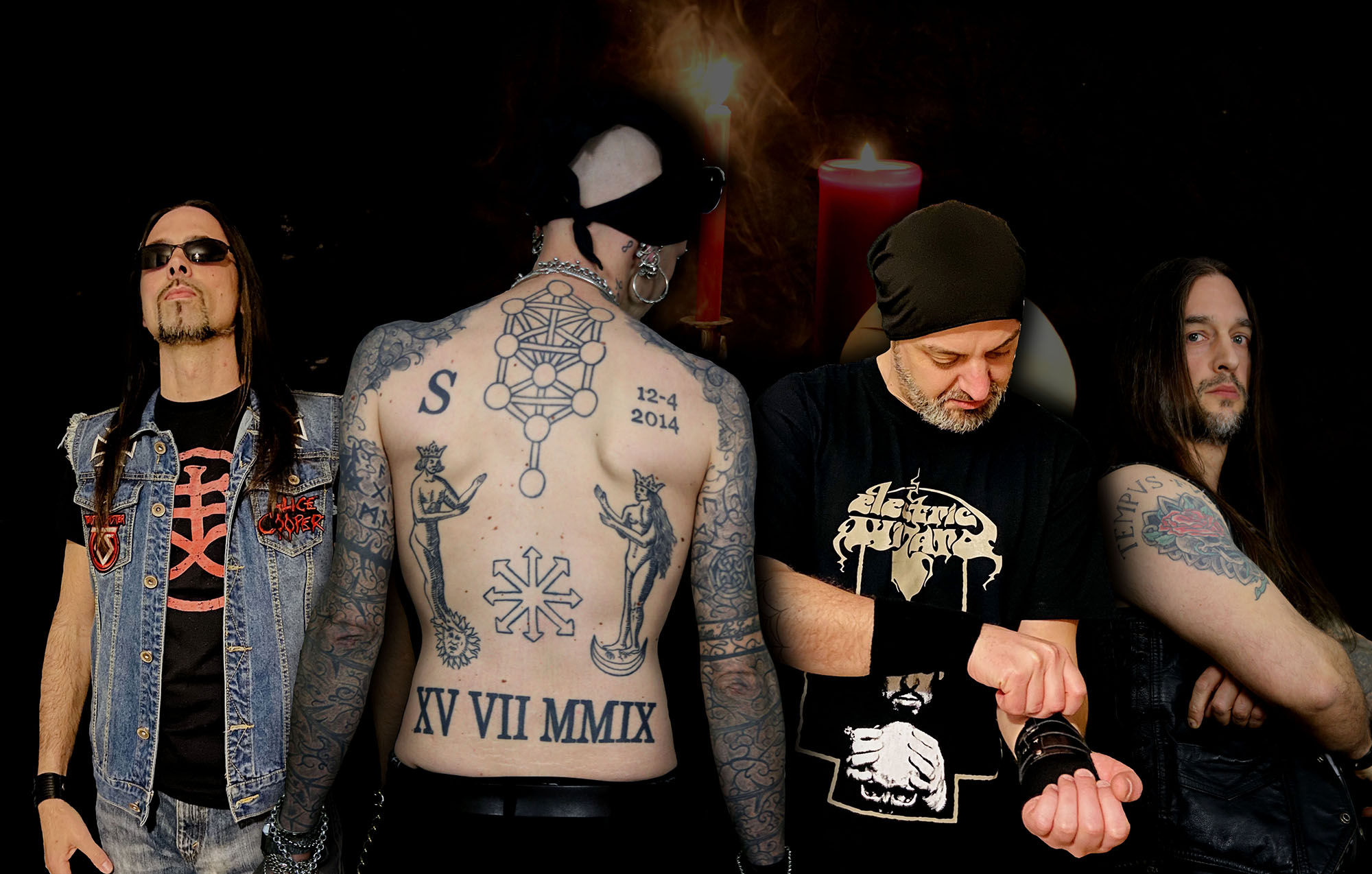 "…we will rebuild Babylon, we will return to the ancient Antioch, we will restore the Harlotry… vote LUCIFER FOR PRESIDENT".
No, this is not the new election campaign of yet another party but it is the presentation of intentions of LUCIFER FOR PRESIDENT who signed today April 16, 2021 E.V. a contract with My Kingdom Music for the release of the debut album "Asylum" due out next fall.
Their Raw Metal / Horror Punk sound is brutal and wild as their concerts, a sick mix of old Black Metal, Rock 'n' Roll, Punk and Horror Music inspired by bands like Venom, Bathory, Celtic Frost, Misfits, Motorhead and Alice Cooper. Someone described their music as if Hardcore Superstar, Sex Pistols, Death SS and Motorhead play together for a crazy jam session of sex, drugs and rock 'n' roll".
The protagonists of this insane creature are N-Ikonoclast, Danjal, Demian De Saba and Legione A.D. Antiochia (aka Samael Von Martin) former members of cult bands of the Italian scene such as Evol, Ensoph, Death Dies, Mad Agony, Satanel
The countdown has begun, the Apocalypse is near.
Stay Rock! Hail Lucifer!