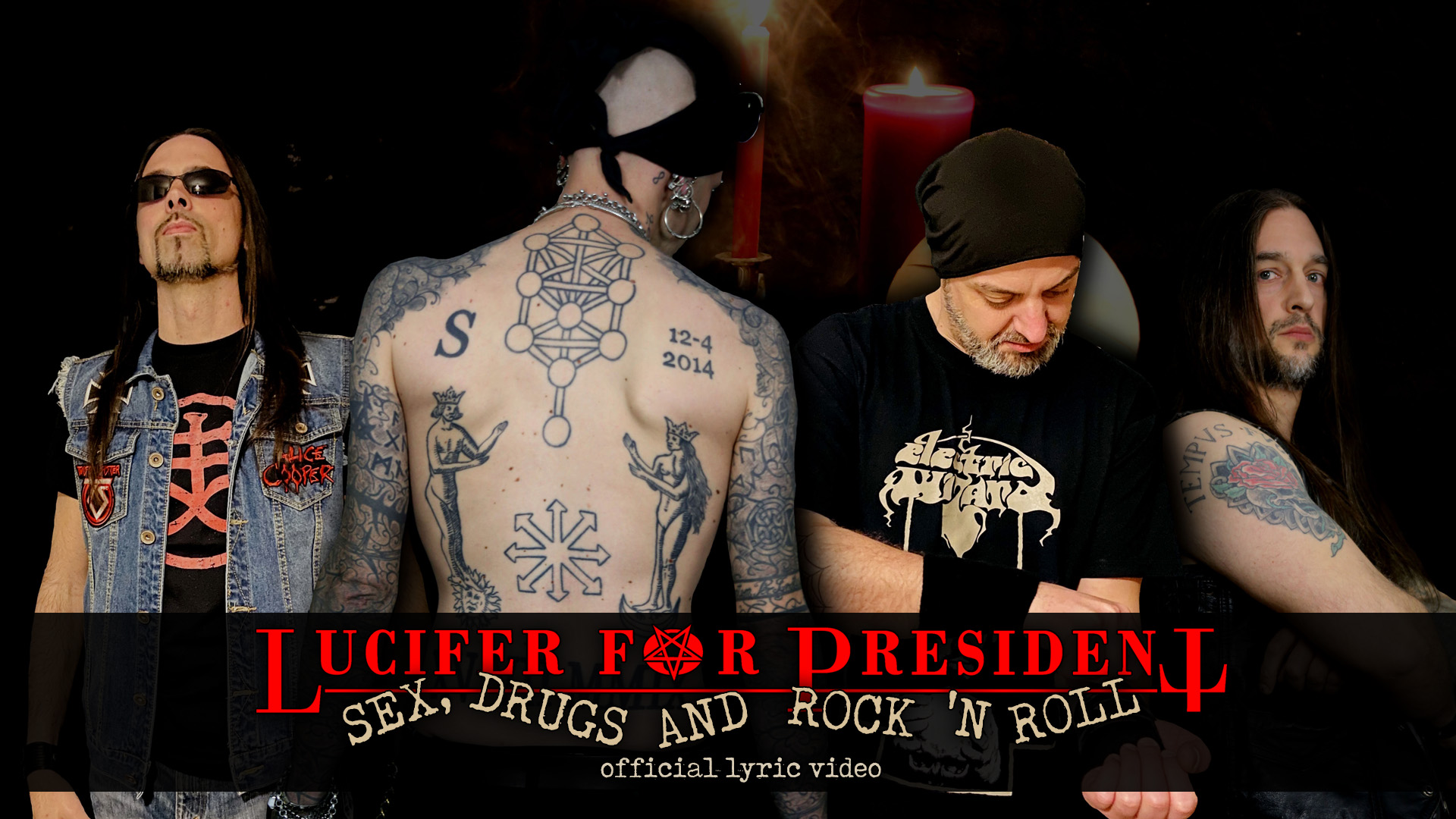 Veneto region, Italy-based iconoclastic Rockers LUCIFER FOR PRESIDENT have released the first single and video "Sex, Drugs And Rock 'n Roll". The song is taken from band's debut album "Asylum", which is due on November 5 and the lyric video created by Andrea Mantelli is available at https://youtu.be/8WS9-jq7YII
It is shocking Raw Metal / Horror Punk, a wild mix of old Black Metal, Rock 'n' Roll, Punk and Horror Music inspired by bands like Venom, Bathory, Celtic Frost, Misfits, Motorhead and Alice Cooper. Someone described their music as if Hardcore Superstar, Sex Pistols, Death SS and Motorhead play together for a crazy jam session of sex, drugs and Rock n' Roll.
LUCIFER FOR PRESIDENT is a vision and "Asylum" their aesthetic manifesto.
Stay Rock! Hail Lucifer!