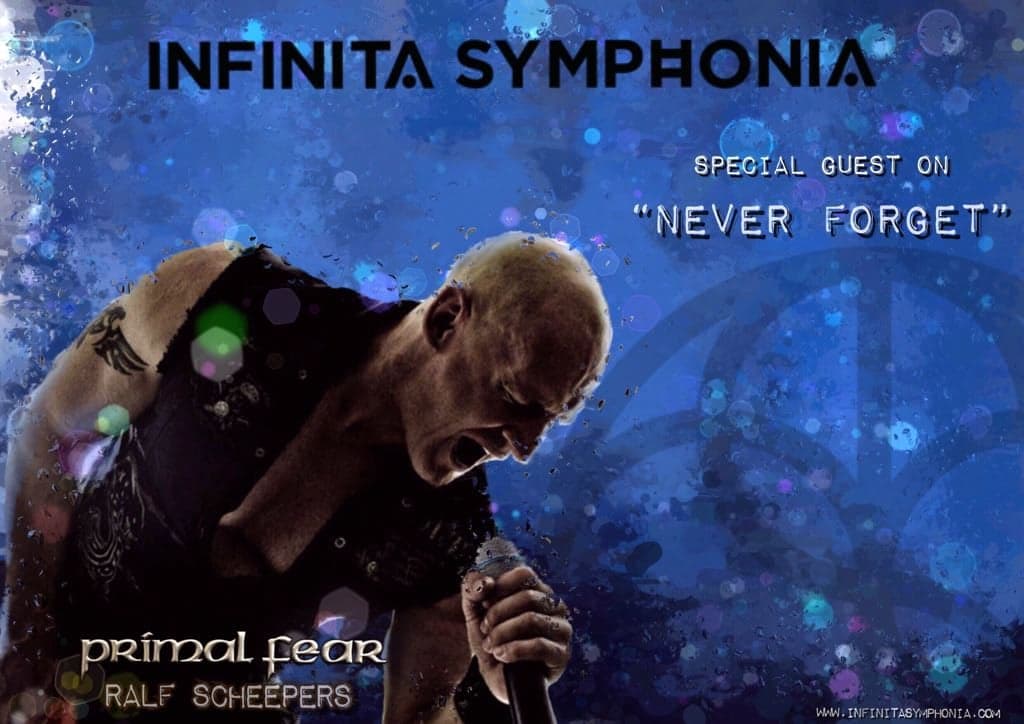 INFINITA SYMPHONIA, waiting to make us listen to the first sounds taken from "Liberation" (the next October 30th we will launch the videoclip of "Never Forget"), introduce us some of the special guests who enrich the beauty of their upcoming third album.
The first guest is the legendary RALF SCHEEPERS (PRIMAL FEAR) who will duet with Luca Micioni on the same "Never Forget".
Here is the video of the same Ralf in which he talks about the collaboration: https://goo.gl/yJR3iU
Another great guest is BLAZE BAYLEY (ex-IRON MAIDEN) who has lent his unmistakable voice to "A Silent Hero". His special greetings here: https://goo.gl/py5sBa
And finally we have the honor of having also the contribution in "Be Wise Or Be Fool" of the great ALESSANDRO CONTI (Trick or Treat and Luca Turilli's Rhapsody) who greets us in the video https://goo.gl/Rxza8D
We just have to wait for December 7th to have in our hands what many already announce as a masterpiece of melody and technique.
It is possible to pre-order the CD here: http://smarturl.it/INFINITA-CD