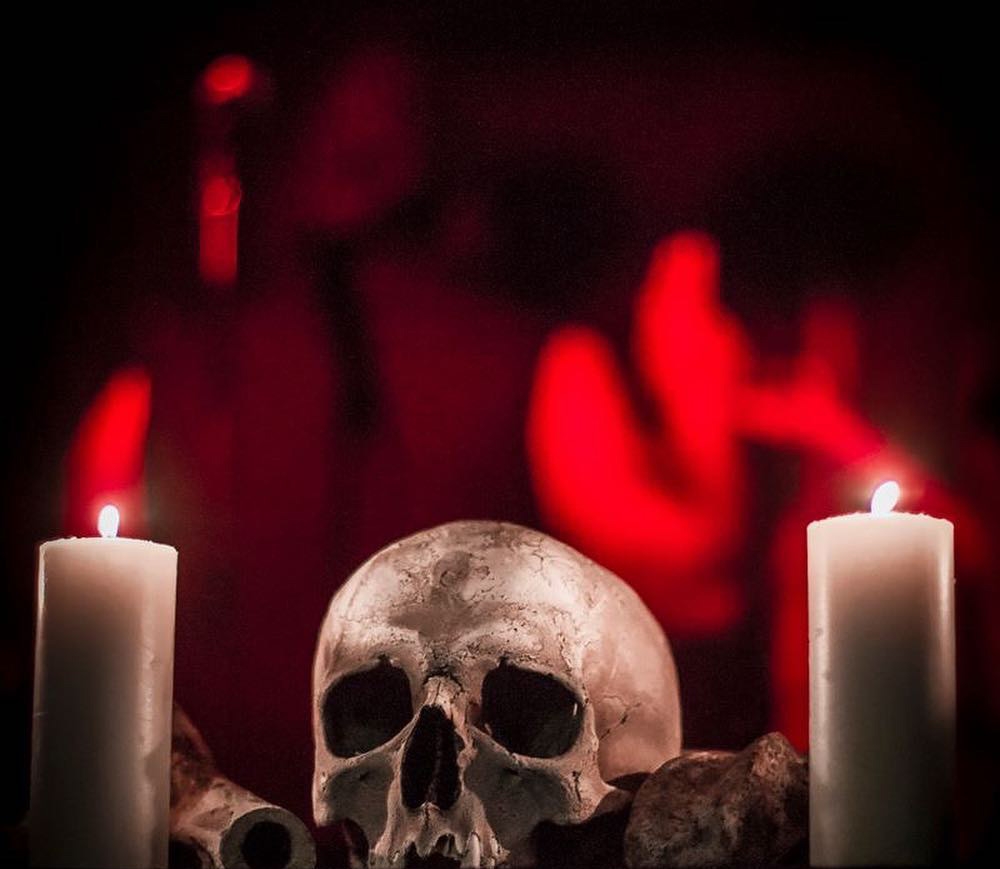 INFERNAL ANGELS is without any doubt one of Italy's most intransigent Black Metal bands. After the great responses that "Ars Goetia" had, the band passed the last months in various studios to complete their most obscure, complex and extreme album so far. It is titled "Devourer Of God From The Void" and it will be released again under My Kingdom Music's wings on February 28th, 2020.
The new album, the 5th full-length of their career, is a concentrate of obscure Black Metal and with it INFERNAL ANGELS continue their esoteric journey begun with "Ars Goetia".
With these words Xes and Apsychos introduce us to its world: "Devourer Of God From The Void" continues on the conceptual side our esoteric spiritual journey. This time we dedicated ourselves to the anti-world, to the qliphoth, to the antithesis of divine light and of the cosmological orders of creation. We have tried to explore the "dark" side of knowledge, whose connection with the dark worlds allows us to know ourselves in depth. It is in the darkness that man comes into contact with the intimacy of his own ego and evolves spiritually. "Devourer of God From The Void" is an album that is profoundly different from its predecessor, it is a continuum of free, spontaneous and non-schematic streams of thought. Different in the compositional approach and in the search for sounds, different in his soul and in his spirituality. A deeply obscure and personal album that represents our peak today".
Expect an obscure album, a Black Metal vortex, a must for all fans of Svartidaudi, Mgla, Aosoth, Inferno.
Photo by Nina Ramirez Art