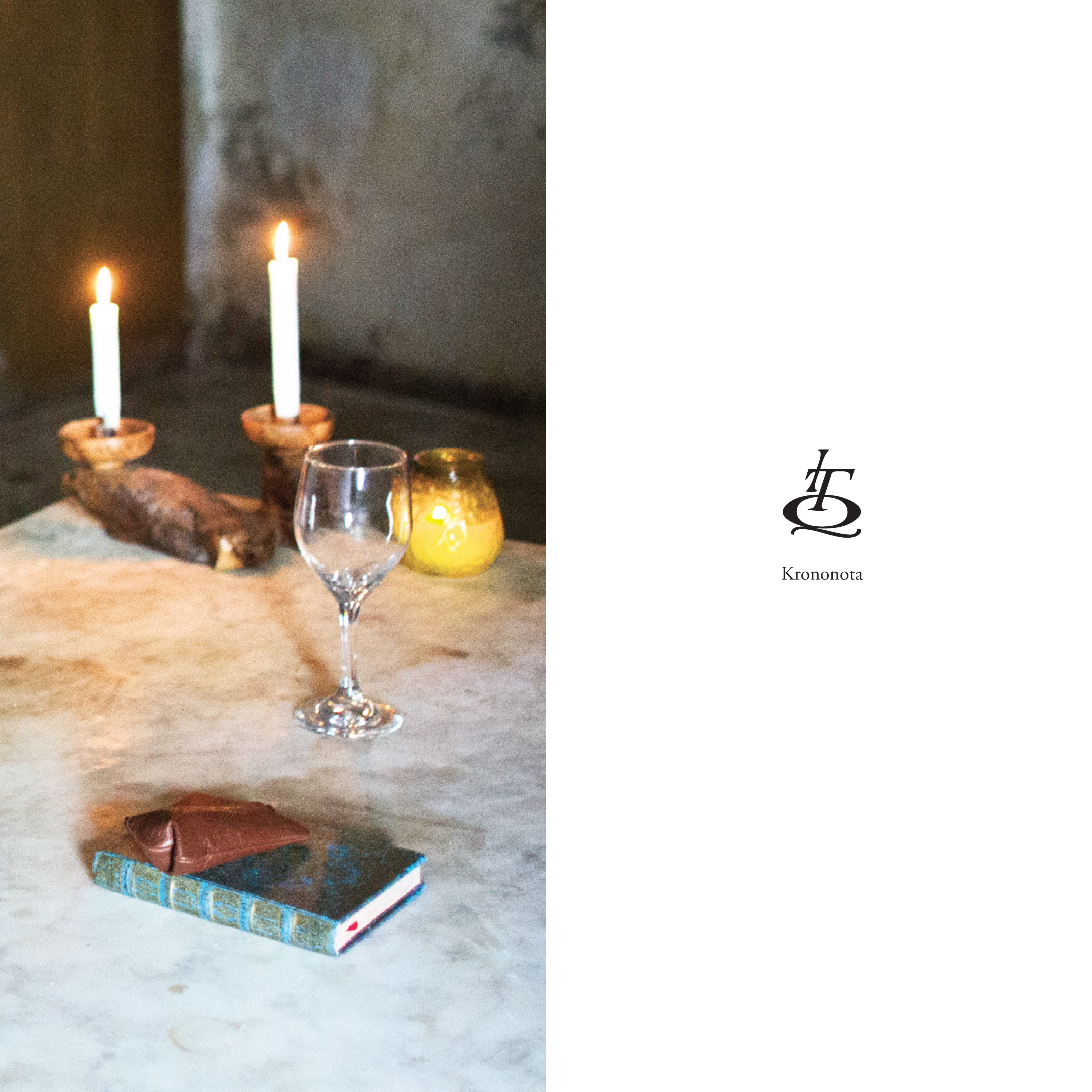 >>> OUT NOW <<<
IN TORMENTATA QUIETE "Krononota" CD/BOX/digital
A band that has no equal into Avantgarde and Folk Black Metal
ORDER NOW: http://smarturl.it/ITQKRONO
"Krononota" is the fifth full-length album released by IN TORMENTATA QUIETE. They realised a brilliantly crafted masterpiece in which the essence of time is moulded into a musical and lyrical concept.
Delicate melodies and ancient Folkish sounds live very close to distorted guitars and emotional atmospheres with the magic of three voices (female, clean, growl). You will find the Italian traditional folk tastes, the folk-progressive Rock, the avant-garde Metal of SOLEFALD sounds, the great DEVIL DOLL or the atmospheric and cinematic aura of ULVER. ITQ capture flows of emotion to channel them into musical expressions.
– Album credits at https://bit.ly/3pC07BN
Also available at:
CD – http://smarturl.it/ITQKRONO-CD
BOX – http://smarturl.it/ITQKRONO-BOX
iTunes – http://smarturl.it/ITQKRONO-iTunes
Amazon – http://smarturl.it/ITQKRONO-Amazon
Spotify – http://smarturl.it/ITQKRONO-Spotify
Deezer – http://smarturl.it/ITQKRONO-Deezer
Napster – http://smarturl.it/ITQKRONO-Napster
Bandcamp – http://smarturl.it/ITQKRONO-BC
Ebay – http://smarturl.it/ITQKRONO-eBay
Official Video: "Color Daunia" – https://youtu.be/18NcF-KwqXM
Official Audio: "Sapor Umbro" – https://youtu.be/bhHKiBxuGYk
"Krononota" (full album stream): http://smarturl.it/ITQKRONO-YouTube