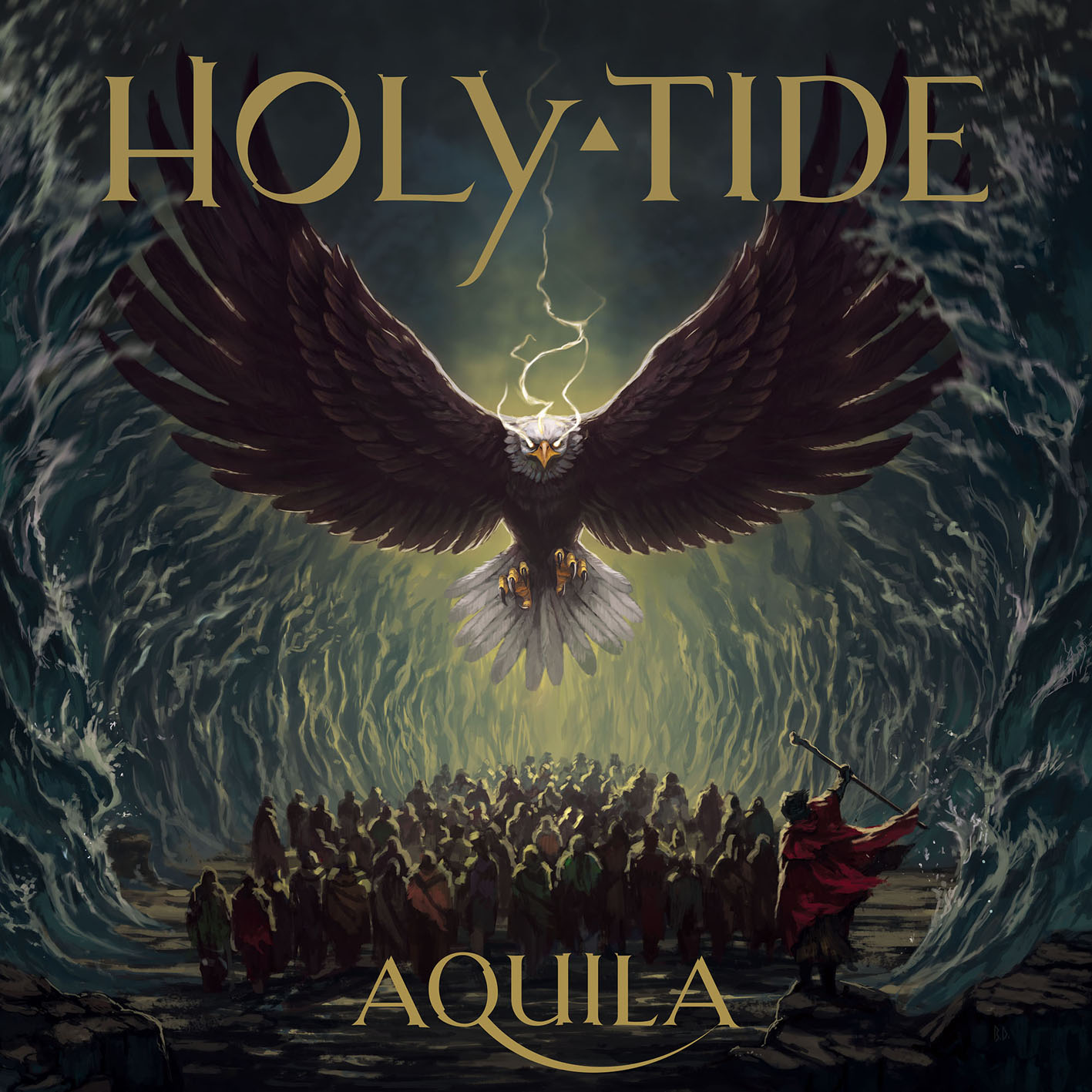 >>> OUT NOW <<<
HOLY TIDE "Aquila" CD/digital
Heavy, Melodic and Progressive Metal for a great International band
ORDER NOW: http://smarturl.it/HOLYTIDE
To pack HOLY TIDE in a drawer is not possible.
In their music there are different styles, which makes a clear categorization impossible… and this is what makes everything so exciting! "Aquila" is a musical kaleidoscope of melodies, great arrangements and strong musical structures performed by great musicians following the paths of bands like Rhapsody Of Fire, Iron Maiden, Manowar.
A tidal wave is about to hit you!
– Album credits at https://bit.ly/2Nm2Ykm
Also available at:
CD – http://smarturl.it/HOLYTIDE-CD
iTunes – http://smarturl.it/HOLYTIDE-iTunes
Amazon – http://smarturl.it/HOLYTIDE-Amazon
GooglePlay – http://smarturl.it/HOLYTIDE-GooglePlay
Spotify – http://smarturl.it/HOLYTIDE-Spotify
Deezer – http://smarturl.it/HOLYTIDE-Deezer
Napster – http://smarturl.it/HOLYTIDE-Napster
Bandcamp – http://smarturl.it/HOLYTIDE-BC
Ebay – http://smarturl.it/HOLYTIDE-eBay
Lyric Video: "Exodus" – https://youtu.be/NtqYk82wzrA
Official Video: "Lamentation" – https://youtu.be/cNkeMk0gpWU