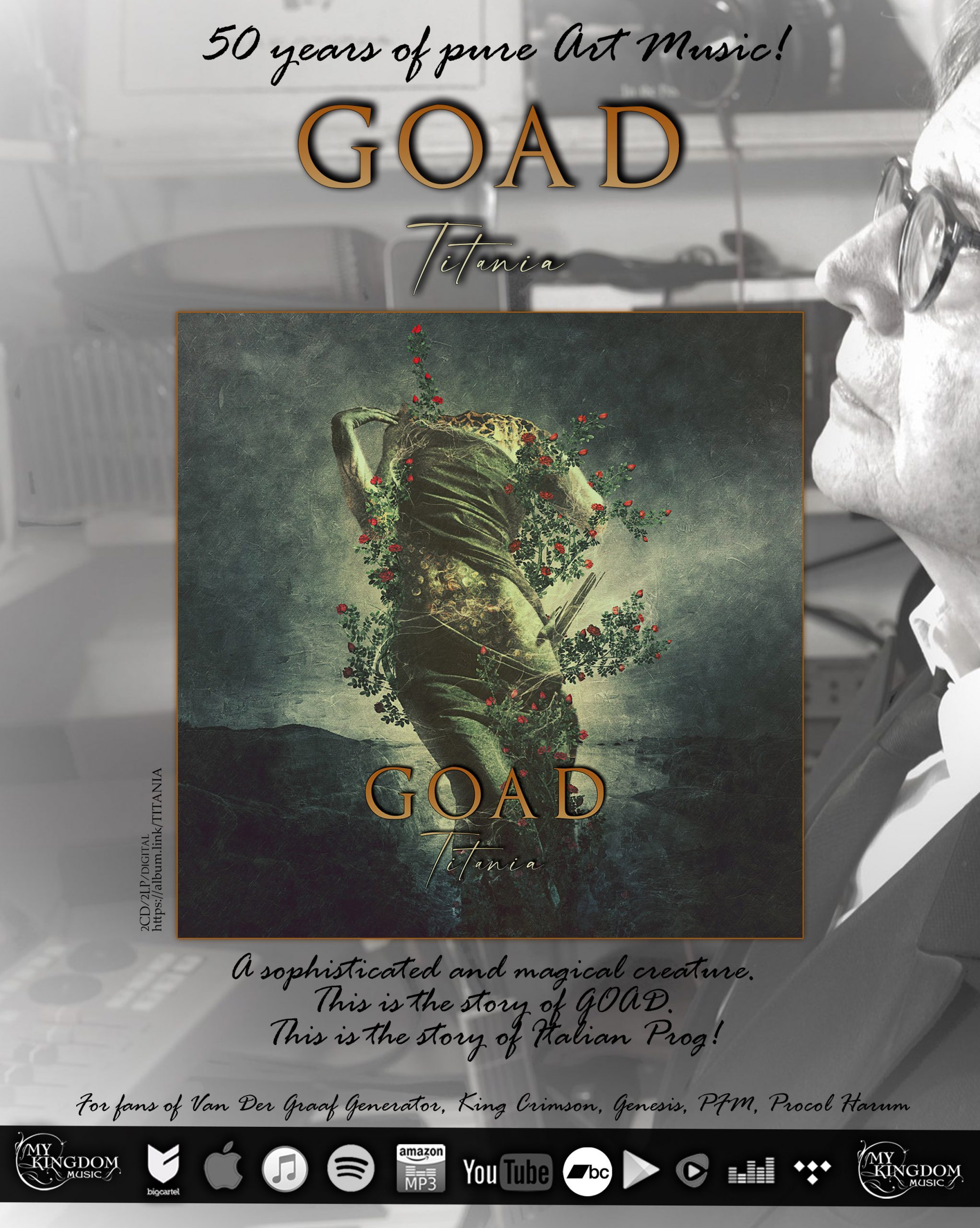 >>> OUT NOW <<<
GOAD "Titania" 2LP/2CD/digital
The sophisticated and deep sound of the Tuscan band emerges like never before. It is magical and extremely professional atmospheric Prog-Rock so dear to the fans of Van Der Graaf Generator, King Crimson, Genesis, PFM, Procol Harum.
– LISTEN / BUY: https://album.link/TITANIA
The music in "Titania" is magic, with great piano melodies, old-fashioned 70's drums played like an orchestral score, using clean guitars bordering on "amplifier-jack-instrument" rawness, and the voice that appears like the performance of a singer in a smoky infamous small club.
– Album credits at https://shorturl.at/bryNS
– Album cover by Disartdesign