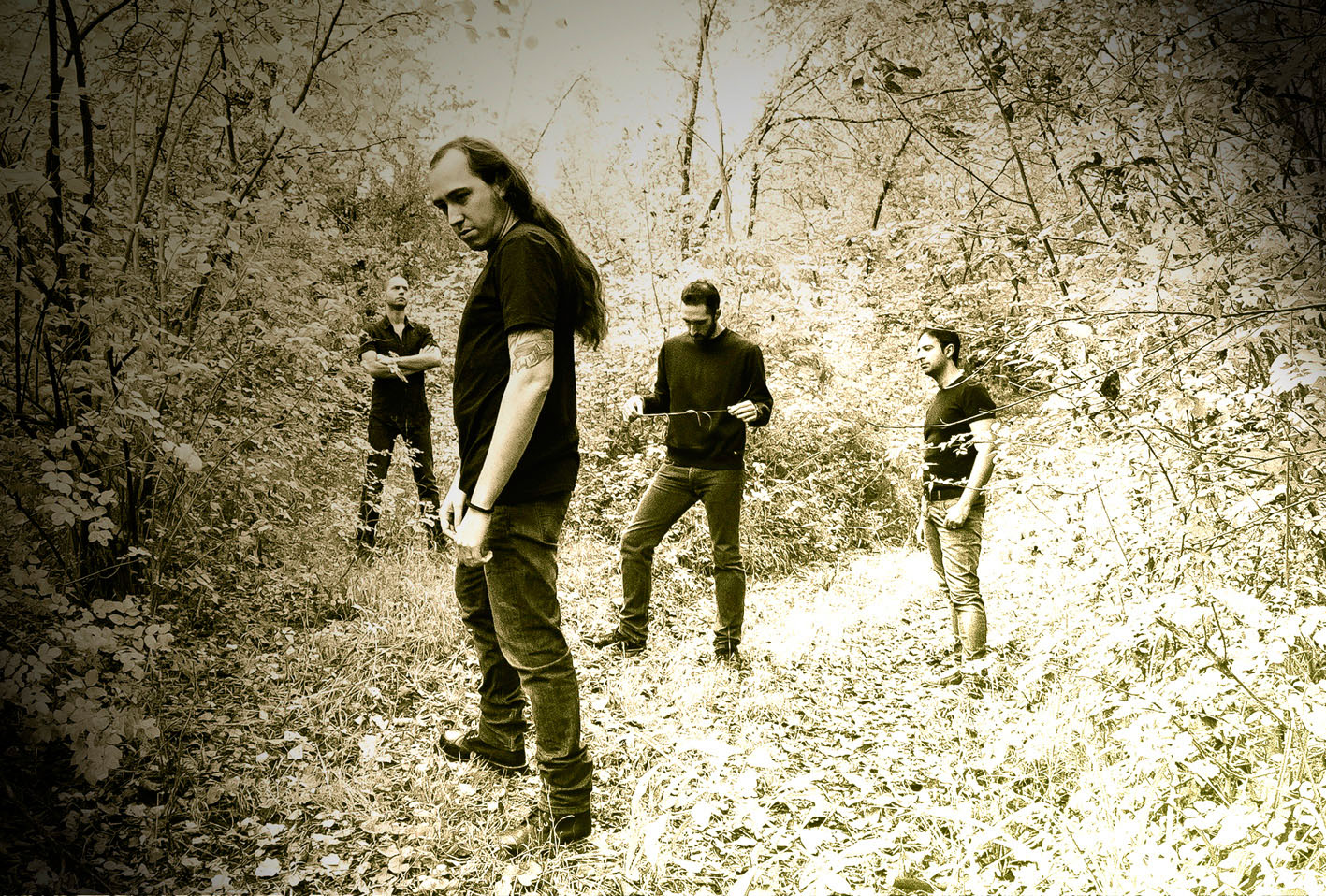 My Kingdom Music is pleased to announce the signing of Bologna-based Metal band EVA CAN'T.
The group's 4th album titled "Gravatum" will be released on July 14th, 2017.
Initially formed in 2009, EVA CAN'T (which name represents the real and innate limit of the human nature: the Death), grew from the fertile underground metal scene of Bologna with members coming from well-known realities of the area's scene like IN TORMENTATA QUIETE, MALNATT, MORS TUA.
Simone, front-man of the band, commented on the signing: "We have worked a lot on this album, with passion and devotion and we are very excited to be working with My Kingdom Music on this as so many of the bands that have helped to shape our own artistic pathways have before us. It means a lot to us!!!"
And this is the comment Francesco Palumbo, boss at the label, left: "EVA CAN'T is something spectacular. They are creative, complex but so amazing that the first time I listened to their songs I was absolutely captured by the beauty of their compositions. Their mix of Heavy Gothic Doom and Folk Metal is never monotonous, absolutely elegant in its form and with a lyrical approach that defining poetic is reductive. I am very honoured to be working hand-in-hand with the band, and look forward to My Kingdom Music playing a key role in exposing new fans to this incredible band."
With more details about the band's new album to come, the critical moment has arrived: EVA CAN'T is armed, ready and hungry for the next big push.
EVA CAN'T is:
Simone Lanzoni – guitars and vocals
Luigi Iacovitti – vocals
Andrea Maurizzi – bass
Diego Molina – drums