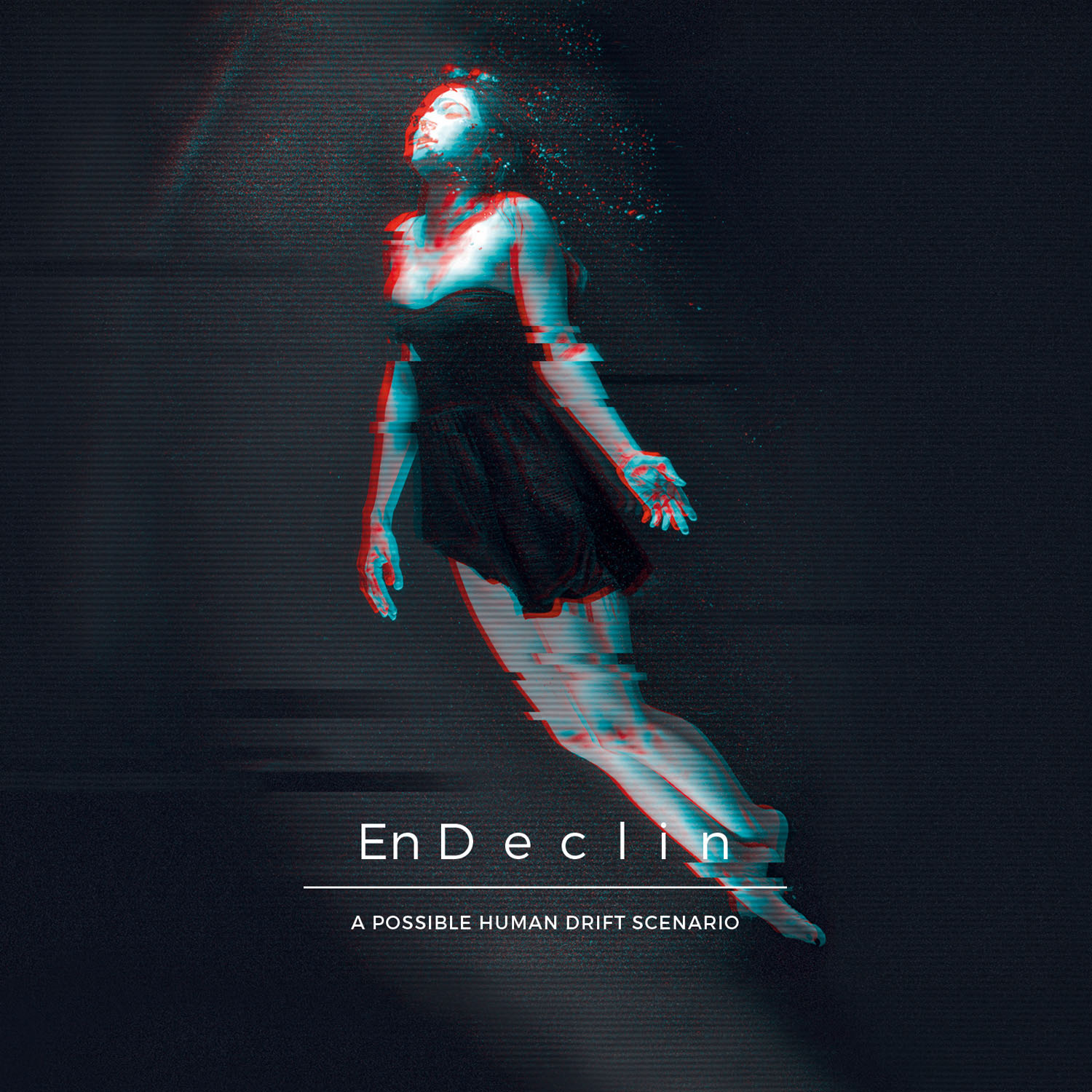 The long wait towards the release of EN DECLIN's new album (the 3rd full length album of their career) scheduled for September 13th, offers a new step with the presentation of the official cover artwork and the tracklist.
Here are the fantastic and futuristic cover of "A Possible Human Drift Scenario" realised by Silvia Muraca and the official tracklist:
1. It's Time To Give It The Boot – 2. The Becoming – 3. Gea – 4. Caronte – 5. Undressed – 6. Mr. Lamb – 7. Das Eismeer – 8. The Average Man – 9. Social Legal Limbo – 10. Another Day In Paradise (PHIL COLLINS cover)
With this new album, the Roman band come back with a milestone of Dark Rock and Post Metal rich of musical references going from Anathema to Katatonia, until emotional bands such as Klimt 1918 and Nosound.
As happened for the previous albums "Trama" and "Domino / Consequence", "A Possible Human Drift Scenario" will surprise many, but will surely make happy those who have long been waiting for their new album!
PRE ORDER digipak CD: http://smarturl.it/ENDECLIN-CD