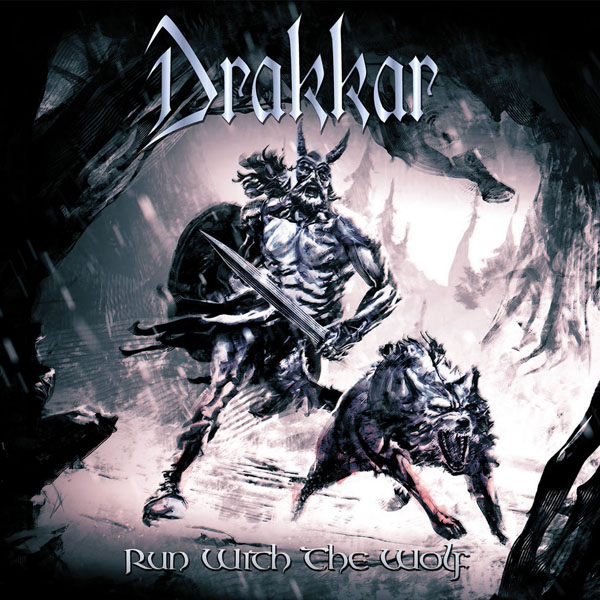 The new DRAKKAR album "Run With The Wolf" will be released via My Kingdom Music on March 16th!
With special guest appereances by Terence Holler (ELDRITCH's vocalist), Olaf Thorsen (VISION DIVINE, LABYRINTH) and Mat Stancioiu (ex-LABYRINTH) and with a limited digipack deluxe edition including a bonus CD titled "Coming From The Past", with 5 classic songs from the first three albums of DRAKKAR re-recorded by the current lineup, "Run With The Wolf" could already be announced as one of the most awaited Italian releases of the year!
Expect something modern, epic and personal as a few others are!
Here is the tracklist and the album cover created by Alessandro Bragalini who created "When Lightning Strikes" cover too.
CD I: "Run With The Wolf"
1. Rise Of The Dark Lords (Intro)
2. Under The Banners Of War
3. Run With The Wolf
4. Watcher On The Wall
5. Ride The Storm
6. Burning
7. Southern Cross
8. Gods Of Thunder
9. Invincible
10. Call Of The Dragonblood
CD II: "Coming From The Past" – bonus cd
1. Coming From The Past
2. Dragonheart
3. Eridan Falls
4. Pure Of Heart
5. Galadriel' Song
The dragonship sails on!
Official sites:
– MY KINGDOM MUSIC: http://www.facebook.com/mykingdommusic.label
– DRAKKAR: http://www.facebook.com/drakkarmetal