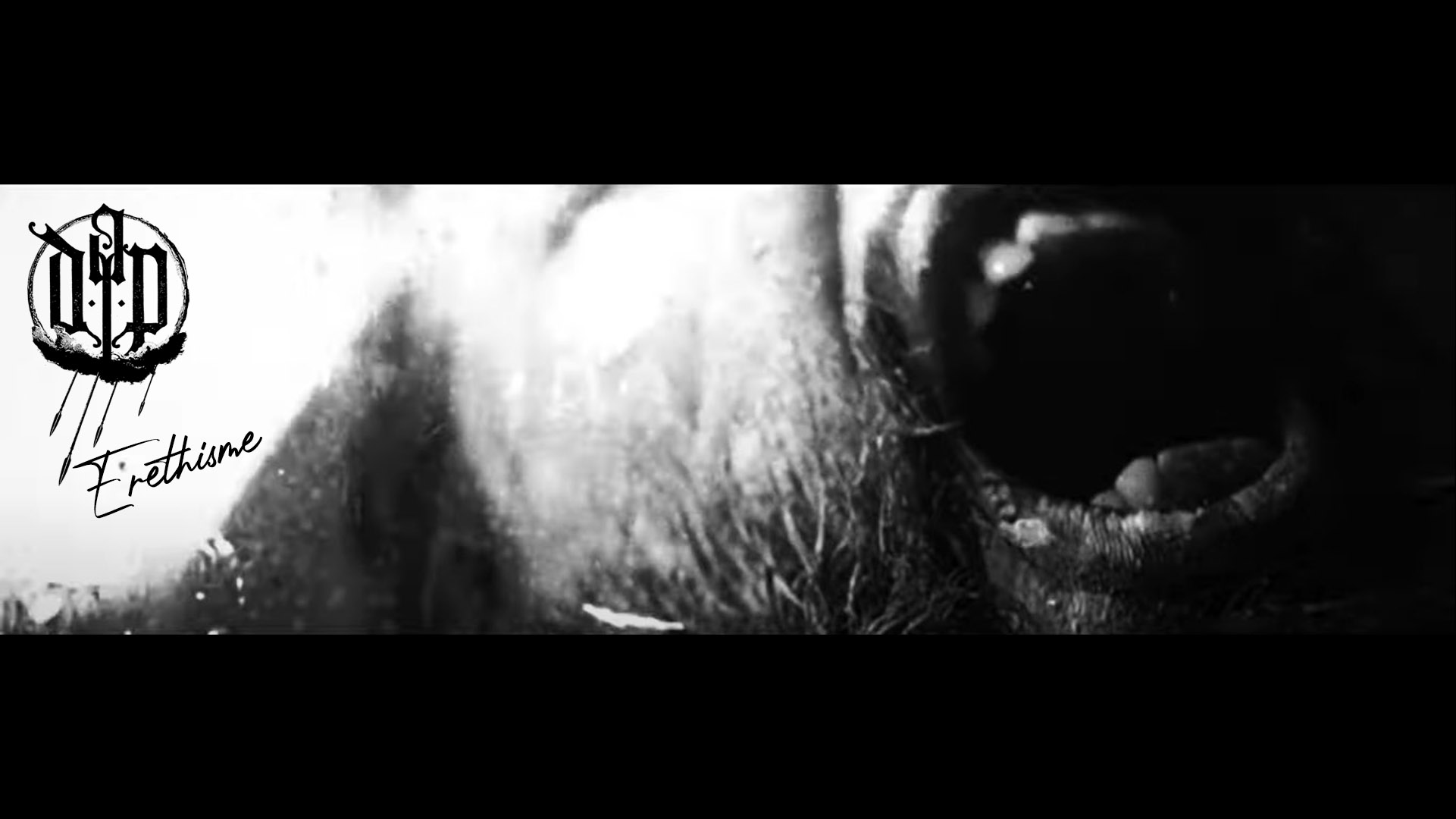 French Post Apocalyptic Doom Metal force DEMANDE À LA POUSSIÈRE premiere the first song titled "Éréthisme" from their new upcoming album "Quiétude Hostile". The official video realised by Chariot Of Black Moth can be admired at https://youtu.be/IIaKJ9zozvo
The song, available as digital single too – http://smarturl.it/DALPER – is described by the band: "Éréthisme" describes an extreme violence with which an organ can be loaded with blood flows which strain it. The clip improves in particular this mental image that certain events on man can produce, to the point of making him inert, nervous and limitless. The clip expresses the palpable tension of the passage from madness towards a kind of new beliefs and the desire for a return to simplicity. A rage which rises little by little and which before arising encumbers the brains".
"Quiétude Hostile" is expected to be one of "the next big things" within the Apocalyptic Doom and Post Black Metal movements thanks to its dark universe made by thick, sludgy and groove-laden guitar lines, vicious and intense vocals, obsessive rhythmic section at the limit of paranoia.
Sophomore DALP's album will see the light on March 26th, 2021 on CD, LP, Deluxe Edition and digital format and you can PRE-ORDER here: http://smarturl.it/DALP