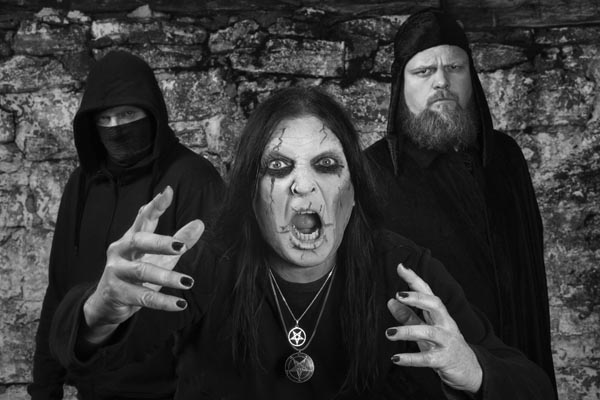 Like a bolt out of the blue comes "Evil Messiah", this priceless jewel that shimmers with its inner flame of pure Evil.
It is a gift from Extreme Metallers CREST OF DARKNESS for their special fans in celebration of the 20th Anniversary of a career.
"Evil Messiah" includes 3 new original songs and a remarkable cover of ALICE COOPER's classic "Sick Things", performed in the typical malignant style that CREST OF DARKNESS has made its own and it's the event that presents the new line-up with Bernhard (ex PALE FOREST) on drums.
It will be released on digipack CD and 12″ LP on February 23, 2015 by My Kingdom Music.
More info:
My Kingdom Music – http://www.mykingdommusic.net
Crest Of Darkness – http://www.facebook.com/crestofdarknessofficial – http://crestofdarkness.bandcamp.com
Management and Booking: patriciathomas@btinternet.com * http://patriciathomasmanagement.com