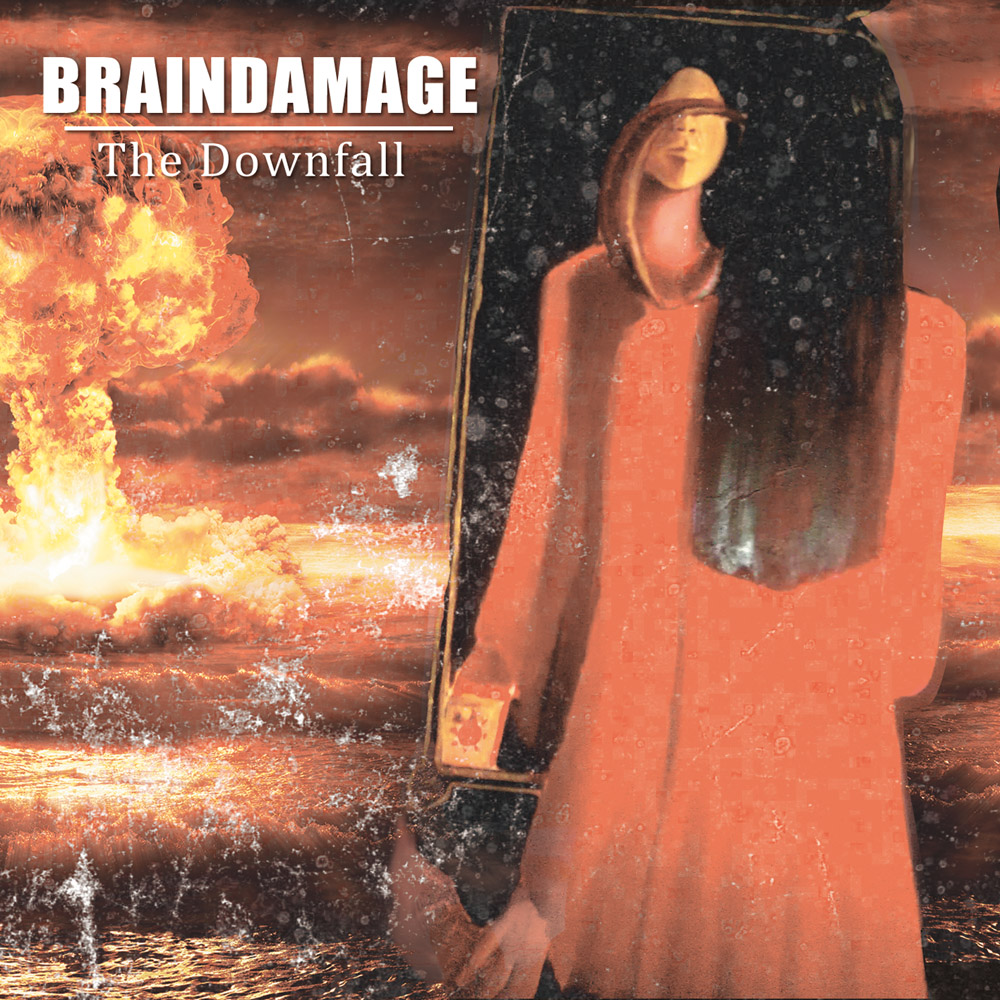 The new BRAINDAMAGE album titled "The Downfall" will be released via My Kingdom Music on April 18th!
Seven years after their last work, BRAINDAMAGE return with their most futurist, abrasive and visionary output of their 28 years career appealing to that growing audience that during the last decade makes great Post-Thrash Metal scene.
"The Downfall" is a concept album based on the novel "Kahlenberg, the Queen in Red and other tales", written by Andrea, bass player, vocalist and leader of the band. The story deals about power agents who fight for the conquest of the world during one thousand years since 1066 in different places of the Earth. The last one of these agents permits to the mysterious Red Empress (or Queen in Red) to start the conquest of the planet, starting from Turin, through a thermonuclear war
Here is the tracklist and the album cover created by Stefania Didonato
1. Substituting Forgiveness With Mass Destruction
2. god Granted Your Prayers Through Nuclear Warheads
3. She Can Smell The Blood Of A Surrendering Race
4. I Owe You A Billion Years Of Terror
5. Subhuman's Towns Merciless Obliteration
6. Queen Acadienne's Floating Mirrors And Tarots
7. Last Of The Kings, First Of The Slaves
8. The Shadow That I Cast Is Yours, Not Mine
9. You Nailed My Soul I Burned Your Flesh
10. The Downfall Is Here To Stay, I Shall Fight Until The End
Wait for something really shattering and upsetting!
Official sites:
– BRAINDAMAGE: www.facebook.com/Braindamageitaly