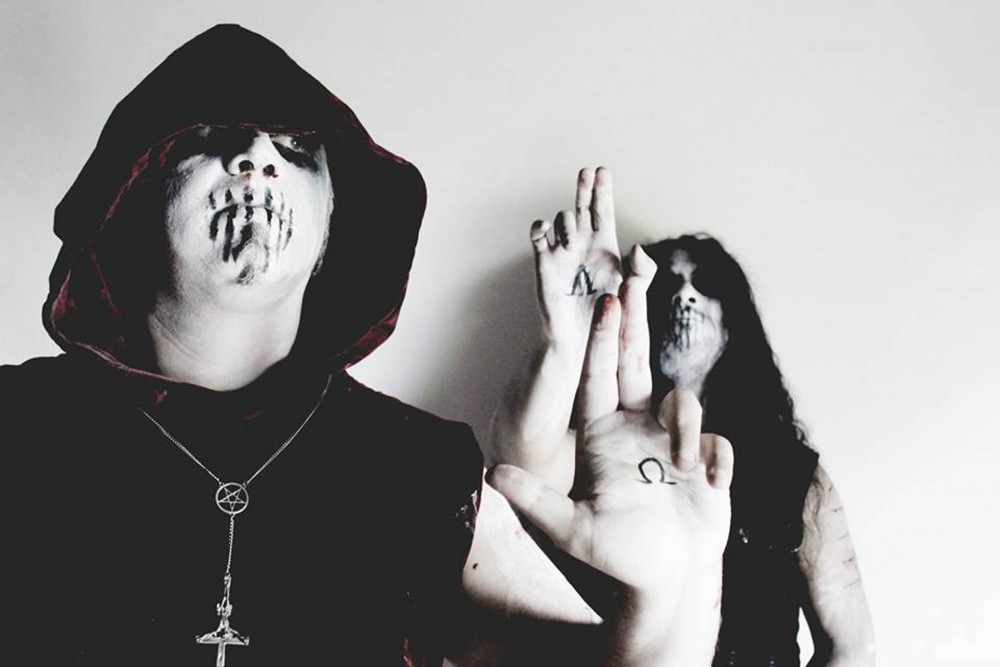 Bio: Infernal Angels was born in August 2002 and at the end of the year the first demo, "Absum Lucem", was released.
After a new demo, "Vigilia Secunda" and an EP "Dominus Silentii", the first full-length, "Shining Evil Light", was recorded and released in 2006 by Officina Rock Records. The album received very good reviews and Infernal Angels played at important gigs as Agglutination, Metal Disorder, Haliaetaum Open Air. After some lineup changes, in 2009 the second album, titled "Midwinter Blood", was released by My Kingdom Music. Meanwhile in April 2009 Infernal Angels played with Impaled Nazarene and participated at The Black Lake III with Behexen, Satanic Warmaster, Melancolia Estatica, Inferno and more.
In 2014 Infernal Angels recorded "Pestilentia", which was released by SG Records. The album collected great reviews and Infernal Angels played at important gigs in Italy.
After 2 year, Infernal Angels started to record the new album and "Ars Goetia" that will sign a return of the band under My Kingdom Music wings. The new album is a concentrate of Black Metal with Death contaminations, performed with raw ferocity, but it is not only a blind beat up, there is a hazy pace dictated by melodic and dark moments.
Discography:
2002 – "Absum Lucem" (demo)
2003 – "Vigilia Secunda" (demo)
2004 – "Dominus Silentii" (MCD)
2006 – "Shining Evil Light" (CD)
2008 – "Promo 2008" (promo CD)
2009 – "Midwinter Blood" (CD – My Kingdom Music)
2014 – "Pestilentia" (CD – SG Records)
2017 – "Ars Goetia" (CD – My Kingdom Music)
Line-Up:
Xes: Voice
Apsychos: guitars, synth
Nekroshadow: guitars
Hagen: bass
Venders: drums
guest: Mancan (ECNEPHIAS): voice on song 3
Lorenzo Sassi (FROSTMOON ECLIPSE): voice on song 5
Snarl (BLACK FAITH): voice on song 6
Band contact:
www.facebook.com/infernalangelsofficial