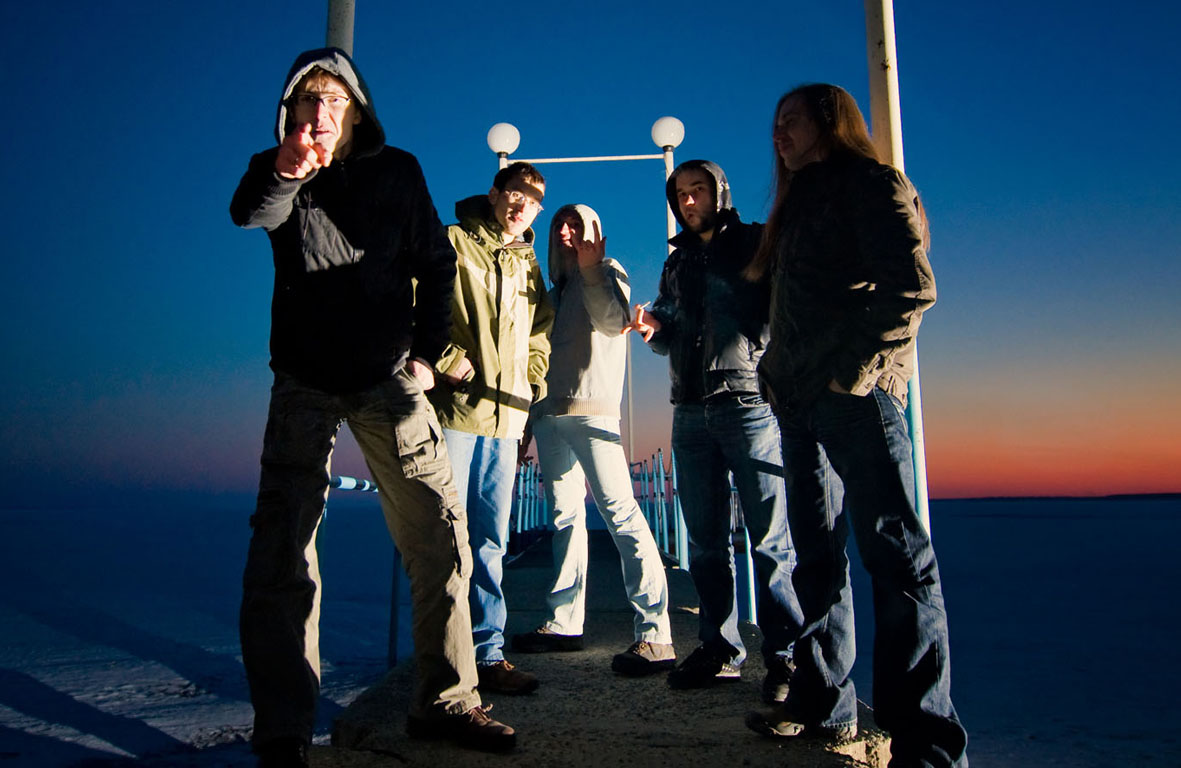 Bio: Siberian extreme metal act Defect Designer have known each other since their early childhood. We started to play Death Metal in 2005 when Dmitry "mr.scavenger" proposed to try to play heavier stuff than that already composed and waiting to be played. In 2007 in a local tiny studio the band recorded the four track promo CD "W". The band received plenty of positive feedback and interest in their work.
In 2008 the band decided to record the first full-length. There was no proper studio in 4000 km around so Defect Designer went to Hertz Studio in Poland (already known for great recordings such like Vader, Decapitated, Behemoth) where recorded 12 songs with Wojtek and Slavek Wieslawski.
The result is "WAX", an album that the same band describes in this way: "Toothbraking torn riffs and odd melodies squeezing your brain through your eyes, different guitar and bass parties making strange sense of listening to different songs when hearing only left, only right or both channels combined, hysterical choking vocals and sick drums added to crystal pure sound".
The album arrives on the desk of Francesco at MY KINGDOM MUSIC who immediately offers them a deal for this album. Release date is fixed on Sept 7th, 2009.
Discography:
2007 – "W" (Promo CD)
2009 – "WAX" (CD – My Kingdom Music)
Line-Up:
Dmitry Sukhinin – Vocals
Paul Grivin – Bass
Kirill Skorobogatov – Guitars
Paul Popov – Guitars
Victor Komarov – drums
Band contact:
www.facebook.com/defectdesigner1
Order: "WAX" CD/digital