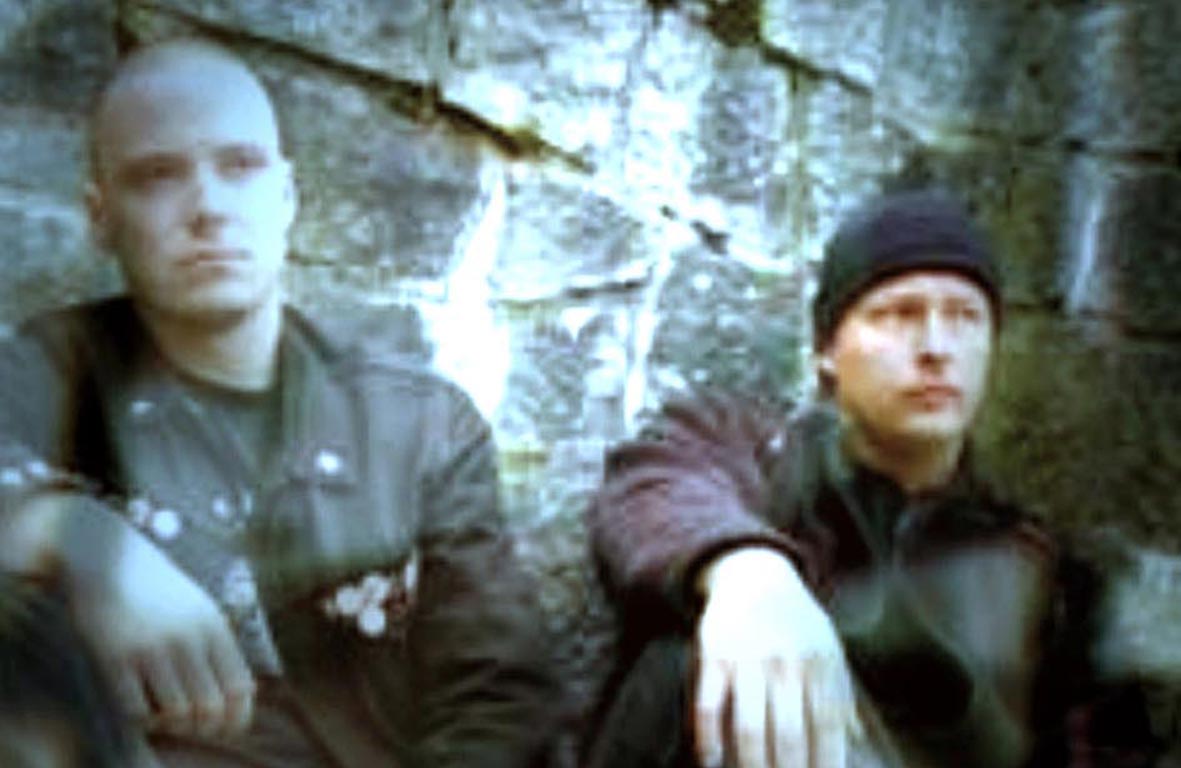 Bio: It's around 1999 that Jo-Inge Slangsvold and Øyvind (Rym) Trinborg initiated the Norwegian project CROWHEAD.
It all started when SHADOW DANCERS, legend and cult band of the 90's Gothic Metal scene, split up. After this event Jo-Inge and Rym (bass and guitar in SHADOW DANCERS) were the heirs of this legend giving life to a new creature destined to mould, with their personal and unique sound, a splendiferous and depressive symbiosis of Gothic sounds, Dark Wave atmospheres and icy Electronic feelings.
CROWHEAD was a reality and immediately the duo joined their efforts to build some songs with a unique dark feeling.
The result of this was a demo CD released in the summer of 2000 and called "Love Letter". The demo was agreat event in the Dark underground so that the band received many offers of deal, but at the end the band joined MY KINGDOM MUSIC for the release of their debut album "Frozen".
"Frozen" is the result of a seven months hard work in which Rico Darum and Ted "Superdead" Skogmann (ex APOPTYGMA BERZERK) have enriched CROWHEAD's sound with their Electronic nuances, completing in this way an album that can't leave you unaffected and that can surely appeal to a rather wide audience from the Depressive Gothic listeners, to the Dark-wave fans, through any Modern Dark Electronic lover.
The release of this album is immediately welcomed with a great acclamation among the others Top- Album on the German leader Gothic magazine ZILLO). "Frozen" is licensed in Russia and Mexico via Irond Records and The rt Records while for a little problem of line up they are forced to renounce to a live tour in Europe with ZEROMANCER.
After the great results, the band is working very hard to a new chapter of their Dark Art to be recorded very soon. The band also prepared a videoclip for the song "My Angel" that will support this release in a more important way maybe through a single before the releases of the album scheduled for spring 2006. This time together with Jo-Inge and Rym, will part of the recordings also Ted and Rico like it happened in "Frozen" but also Lex Icon from THE KOVENANT as special guest in one song.
Discography:
2000 "Love Letter" (demo CD 2000)
2002 "Frozen" (digi-CD – My Kingdom Music)
Line-Up:
Jo-Inge Slangsvold: Vocals
Øyvind (Rym) Trinborg: Guitars
Guest musicians:
– drums & guitars by Ted (Superdead) Skogmann
– synth & guitars by Fredrik (Rico) Darum
Band contact:
www.facebook.com/Crowhead
Order: "Frozen" digiCD