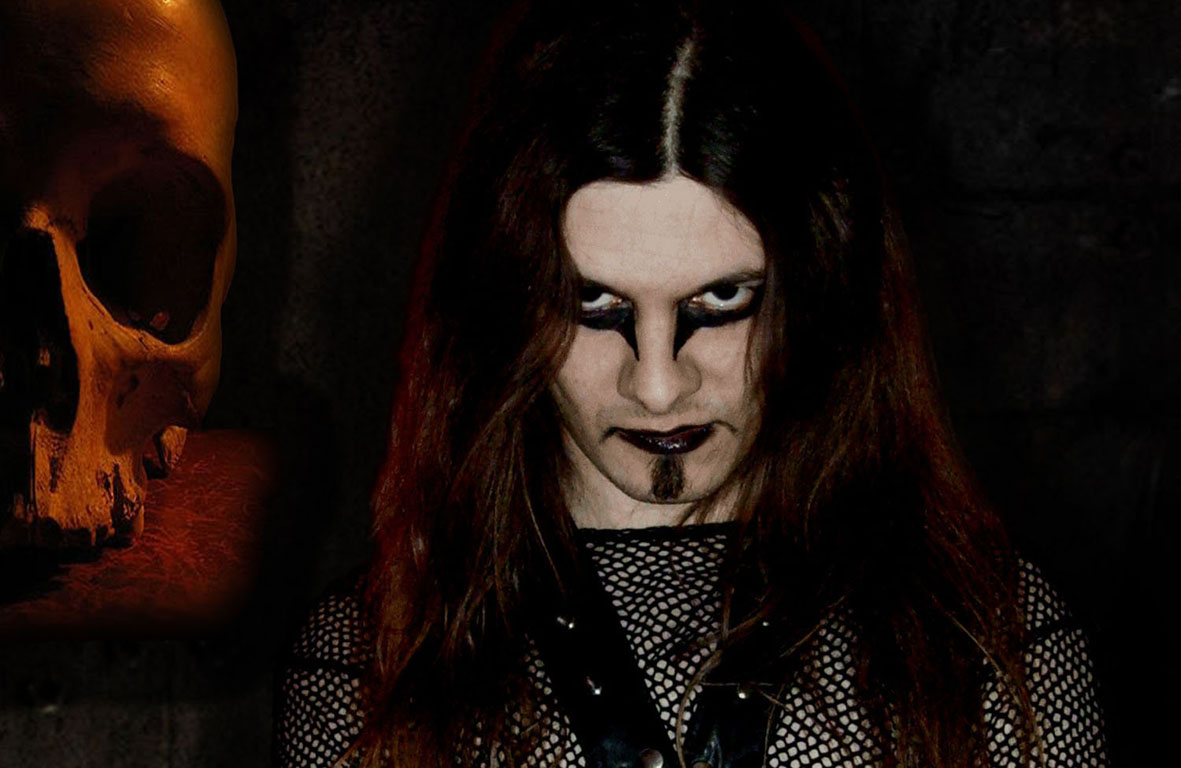 Bio: The BLOOD THIRSTY DEMONS were found by Cristian Mustaine in 1997. During 1997 and 1998 the music of the band was a mix of many kind of music, but at the end of 1998 the Blood Thirsty Demons were divide by Mustaine for many problems. In this time Cristian started to study the occult and started to collect horror films. In the same year Cristian decided to refound the band inspired to bands like Death SS, Paul Chain, Black Sabbath, Black Widow, Atomic Rooster, King Diamond and Mercyful Fate … but also thrash metal bands like Megadeth, Annihilator, Testament, and Exodus. So they started to play horror metal, in a personal way. In 1999 the band was engaged in many concerts and in 2000 they got out the first demo-tape 'Solve Et Coagula', as a self production. In 2001 Cristian changed the line-up of the band and got out the EP 'Sabbath', again as a self production. After the release of 'Sabbath', in March 2002 Horror Records (Denmark) released a 12′ LP including 'Solve Et Coagula' and 'Sabbath' and 60 copies in a special ediction with a black cover and poster of the band. In the same time the band released a bootleg tape live called 'Bloody live' with a new line-up formed by Cristian Mustaine on vocals and guitars, Jack The Ripper on bass and Vlaper on drums. In september 2002 Vlaper left the band and Karl Skyquake took his place. In december 2002 the band released their first official live CD called 'A-live' and in may 2003 Metal Coven records (Germany) printed a 7′ split Blood Thirsty Demons / Wytchkraft with 2 new songs. In June 2003 the band started to record the first album 'In The Grave', that it was released in April 2004 by C.M.Releases, the Cristian Mustaine personal label.
In April 2005 My Graveyard Productions (Italy) released the second album of the band, called 'Let The War Begin'. In this year Blood Thirsty Demons was engaged in many live shows and they playedwith one of their favourite bands, Death SS, in Milan. In 2006 the band make also a live show in Germany, in "Bonded By Blood" festival. Finally, in November 2007, the same label released the third album of Blood Thirsty Demons, "Mortal Remains" and in October 2008 the band signed with Black Funeral Promotion for the fourth album out in 2009: "Occultum Lapidem".
In October 2009 Jack The Ripper left the band and Cristian Mustaine continues alone the Blood Thirsty Demons project and in the same time the band released the first official DVD(with a session drummer), recorded in Varese(Italy) : "Live From The Grave". In 2010 Cristian Mustaine signs with My Kingdom Music(Italy) for the release of the new album, "Misanthropy" and the reissue of "Let The War Begin".
Discography:
2000 – "Solve Et Coagula" (demo)
2001 – "Sabbath" (demo)
2001 – "Sabbath-Solve Et Coagula" (LP – Horror Rec.)
2002 – "Horror / In The Grave" (7"EP split with Wytchkraft – Metal Coven Rec.)
2002 – "A-Live" (CD – self-release)
2003 – "Live In Milano" (DVD/VHS – C.M.Releases)
2003 – "In The Grave" (CD – C.M.Releases)
2005 – "Let The War Begin" (CD – My Graveyard)
2005 – "Horror Years" (DVD/VHS – C.M.Releases)
2007 – "Mortal Remains" (CD – My Graveyard)
2009 – "Occultum Lapidem" (CD – Black Funeral)
2009 – "Live From The Grave" (DVD – C.M.Releases)
2010 – "Misanthropy" (CD – My Kingdom Music)
2010 – "Let The War Begin – reissue" (CD – My Kingdom Music)
Line-Up:
Cristian Mustaine – Vocals, Screams, Bass, Guitars, Programming
Band contact:
www.facebook.com/BloodThirstyDemons
Order: "Misanthropy" CD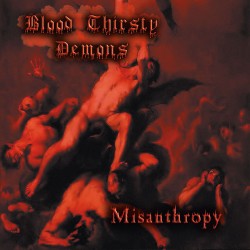 "Let The War Begin – reissue" CD