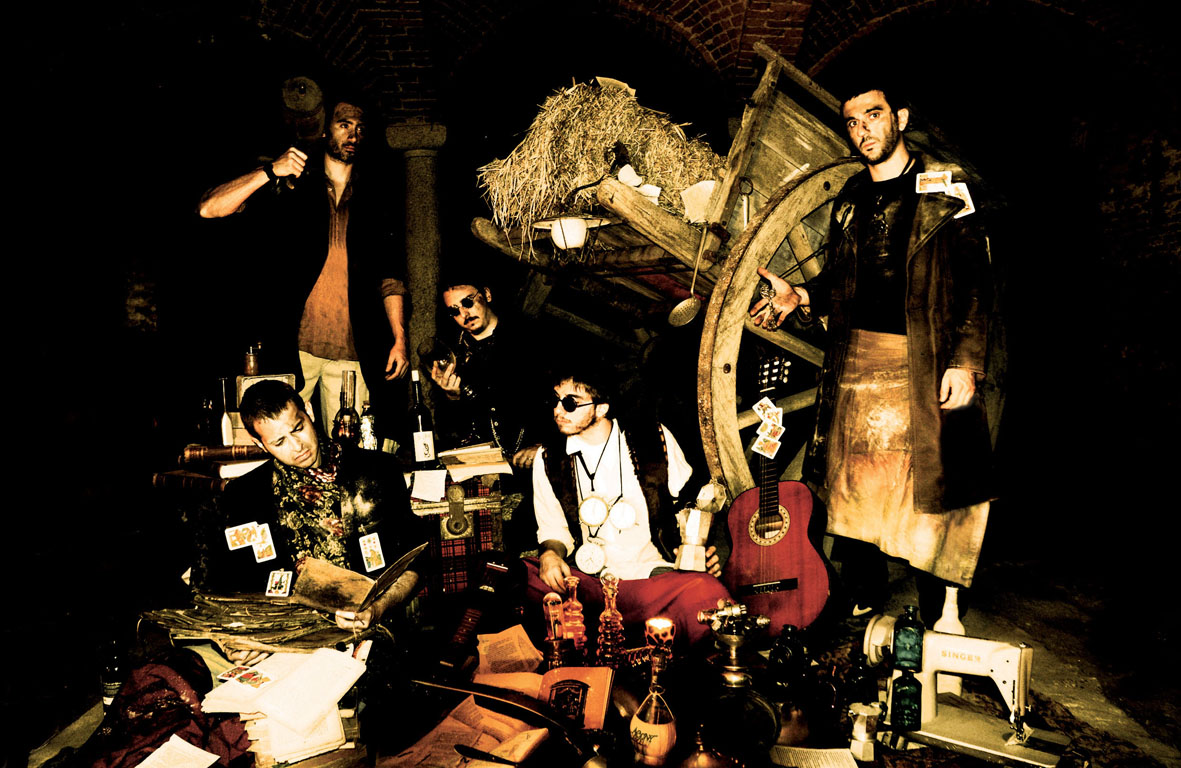 Bio: AGONY FACE project was born in 2006 from the hands of three guys: Davide, Alex and Riccardo. After some line-up changes, Alessandro "the Master of Voodoo Percussions" became the official Agony-drummer. In 2008 the band decided to change its path embracing a more technical Death Metal conception fused with Progressive Metal and Prog/Rock that comes from 70's that tha band calls SURREALISTIC DEATH METAL, that is an eclectic progression where the musicality build up ties with Brutality and fast tempos.
"CXVIII Monolithic Squeakings" ( out in 2011), is the first Outcome concept where the band showed their first steps to the Technical Death Metal fused with Surrealistic themes. Finally, in 2012 they found their Bass Player, Mirko who gave more Progressive and fusion influences to the band. After the first album, the band keeps its way through their musical experimentation taking a more eclectic step forward to a new idea of extreme and surreal music.
The result of this continue and hard reserch is "CLX Stormy Quibbligs", an eclectic mix of Progressive Death Metal fulfilled with psychedelic echoes. It's such a surrealistic overview rich of epic and grotesque matters, a schizophrenic extreme piece of Metal played and cenceived with modern technical-progressive elements.
The album will be released by My Kingdom Music on November 2013.
Discography:
2007 – "Surrealistic" (promoCD)
2011 – "CXVIII Monolithic Squeakings" (CD – On Dead Sound)
2013 – "CLX Stormy Quibblings" (CD – My Kingdom Music)
Line-Up:
Davide Guarinoni: Vocals
Riccardo Ricotti: Guitar
Alessandro Uberti: Guitar
Mirko Montrasio: Bass
Alessandro Bassi: Drums
Band contact:
www.facebook.com/agony.face
Order: "CLX Stormy Quibblings" CD