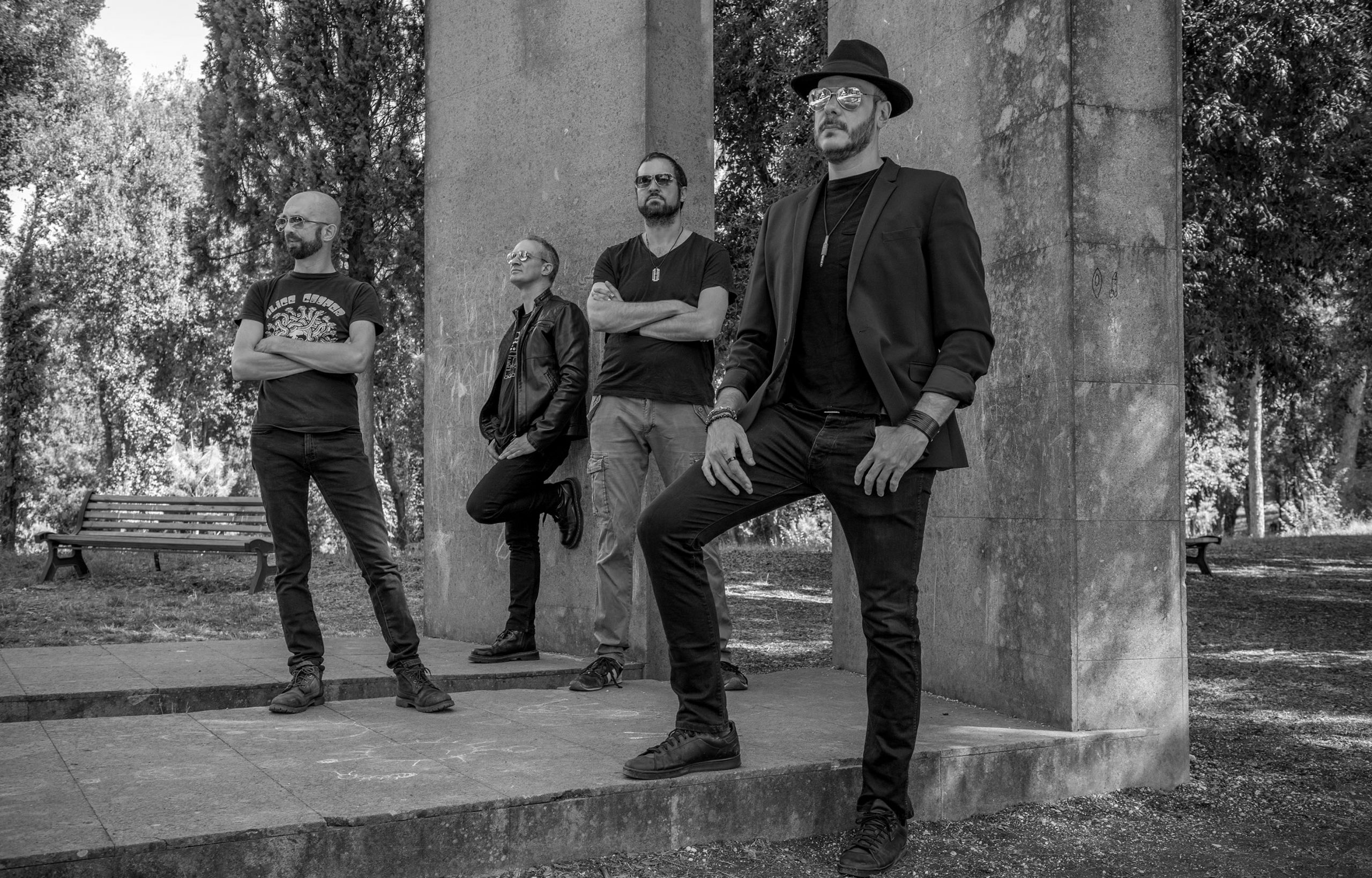 ARTIFICIAL HEAVEN have signed to My Kingdom Music for the release of their debut album "Digital Dreams" out on January 12, 2024.
A Roman band, formed at the end of October 2021 from the ashes of Witches Of Doom and other previous projects, ARTIFICIAL HEAVEN have created a diverse mix of Gothic Rock with an epic feel demonstrating in full the influences of the greats of the eighties including The Cult, Bauhaus, Sisters of Mercy, Fields of the Nephilim, Killing Joke and Iggy Pop.

The band played live several times in the Rome area before locking themselves in The Outer Sound Studios with producer Giuseppe Orlando (Inno – The Foreshadowing – November) to record "Digital Dreams", a concentration of Gothic and Post-Punk vibes enriched by the collaboration of illustrious guests including Francesco Sosto, keyboards in The Foreshadowing and Riccardo Studer, keyboards in Stormlord.

Although it isn't a true concept album, some of the lyrics of "Digital Dreams" are linked together by a clear common thread namely the acceleration of the digital revolution and its effects on the lives of us all. The overload of information that influences the ways in which each of us interfaces with ourselves and with the outside world. The shift in personal priorities towards the enslaved giving in to one's innermost desires, to be achieved partially through the abuse of social networks. 
A journey that leads to being locked inside an artificial paradise where the enslaved do not rebel against their condition but are happy to feed on their "sweet" digital dreams.
Artificial Heaven are: Fabio Oliva – vocals, Fed Venditti – guitars, Lorenzo Valerio – drums, Stefano Romani – bass