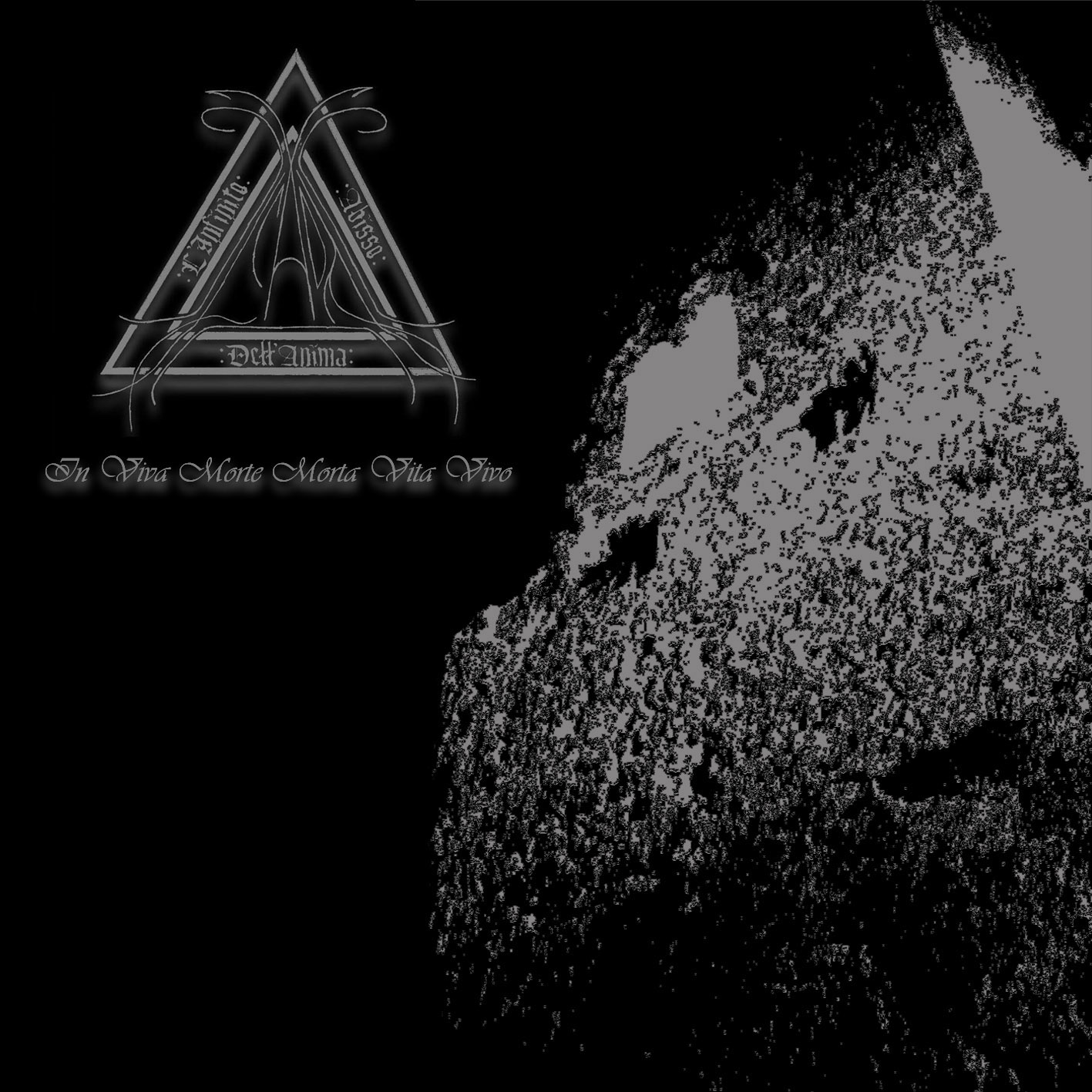 L'INFINITO ABISSO DELL'ANIMA "In Viva Morte Morta Vita Vivo"
Format: digital
Label: Club Inferno
Cat. nr: HELL014
Release Date: October 24th, 2017
File Under: Depressive Black Metal
Country: ITALY
Tracklist:
1. Condannato All'Oblio
2. Spiragli D'Ombra
3. Quello Che Resta
4. Nenia
5. Vertigini
Order:
– ONErpm >>>
– iTunes >>>
– Amazon >>>
– Google Play >>>
– Spotify >>>
– Deezer >>>

Biography:
L'INFINITO ABISSO DELL'ANIMA born thanks to Ivan Bonomi and Vito Burini, and it is the result of the experiences did in bands such as Brutal Murder (brutal/grind), Anatomy (death/grind), Winter Of Soul (Doom), Fosch (Black Metal), Lacerated Tissue and Proot (cyber/gore).
The first effort is "In Viva Morte Morta Vita Vivo" a 5 tracks album that offers their way to view and intend Black Metal. The album will be worldwidely distributed and promoted by My Kingdom Music's sublabel Club Inferno and will be released on October 24th, 2017.
Overview:
L'INFINITO ABISSO DELL'ANIMA is tormented, nihilist, elitistic and depressive Black Metal. The band debuts with their inhuman icecold brutal and suffering form of art with an album "In Viva Morte Morta Vita Vivo" that marks the real essence of a band destined to be in the elite of Italian extreme scene.
With an old style Black Metal sound production, razor sharp guitar sound, inhuman vocals, but also atmospheric and depressive parts, "In Viva Morte Morta Vita Vivo" is a journey into the innermost recesses of human soul with all its dark meanders and painful aspects that will be deadly fellows of a descent towards a cold and tenebrous end.
Now, the abyss has come, and the music and the introspective lyrics assembled by Vito and Ivan will lead you in a personal and deep experience made by memories, sensations, desolation, sadness and oblivion, everything amplified by the depressive and cold sound of their music.
Discography:
2017 – "In Viva Morte Morta Viva Vivo" (digital – Club Inferno)
Line-up:
Ivan Bonomi: vocals, desperation, keyboards and lyrics
Vito Burini: guitars, bass, vocals and lyrics