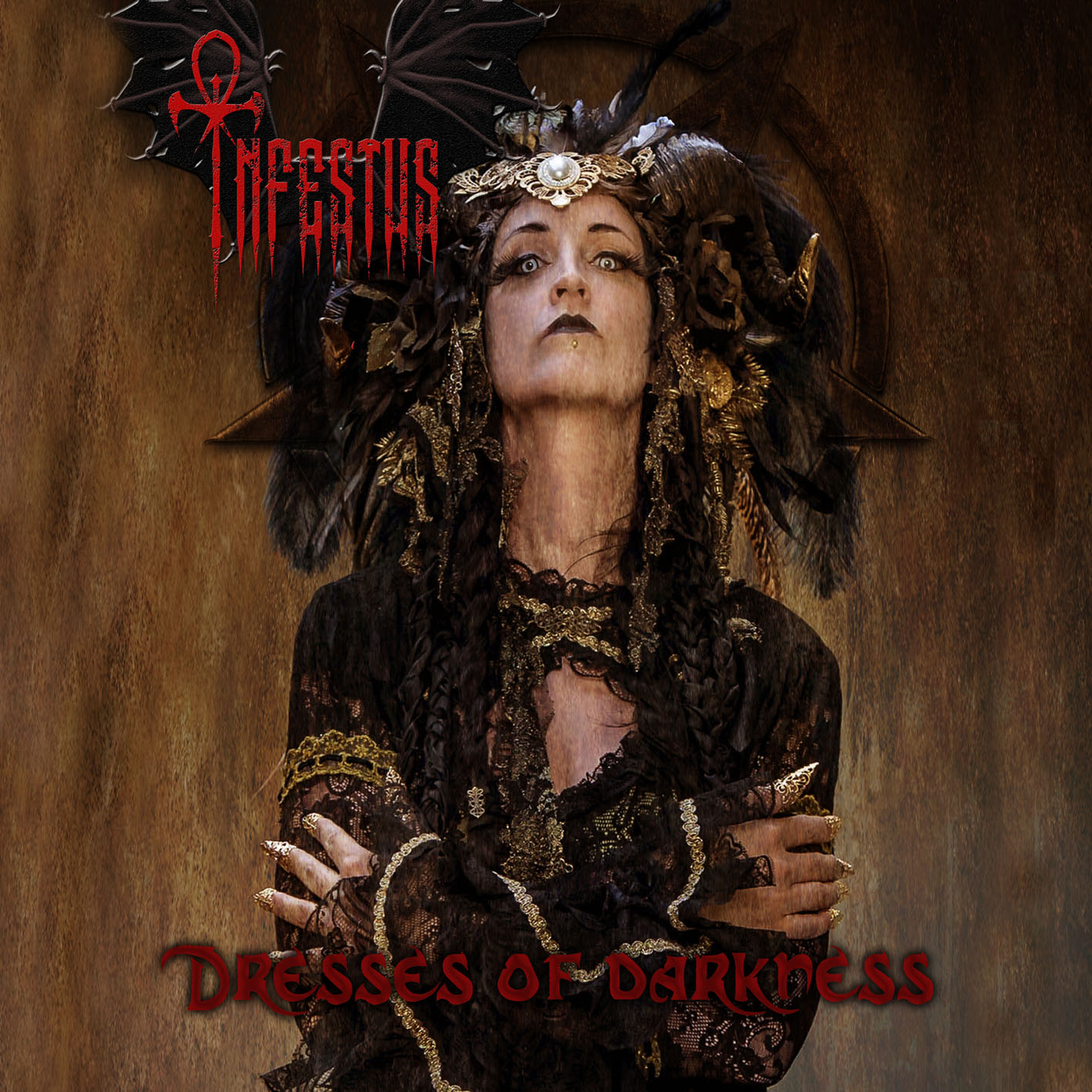 INFESTUS "Dresses Of Darkness"
Format: digital
Label: Club Inferno
Cat. nr: HELL011
Release Date: June 6th, 2017
File Under: Gothic Black Metal
Country: VENEZUELA
Tracklist:
1. Vampírica
2. My Mournful Charlotte
3. The Shadow Of The Vampire
4. Lobizon
5. Blood Matriarch
Order:
– ONErpm >>>
– iTunes >>>
– Amazon >>>
– Google Play >>>
– Spotify >>>
– Deezer >>>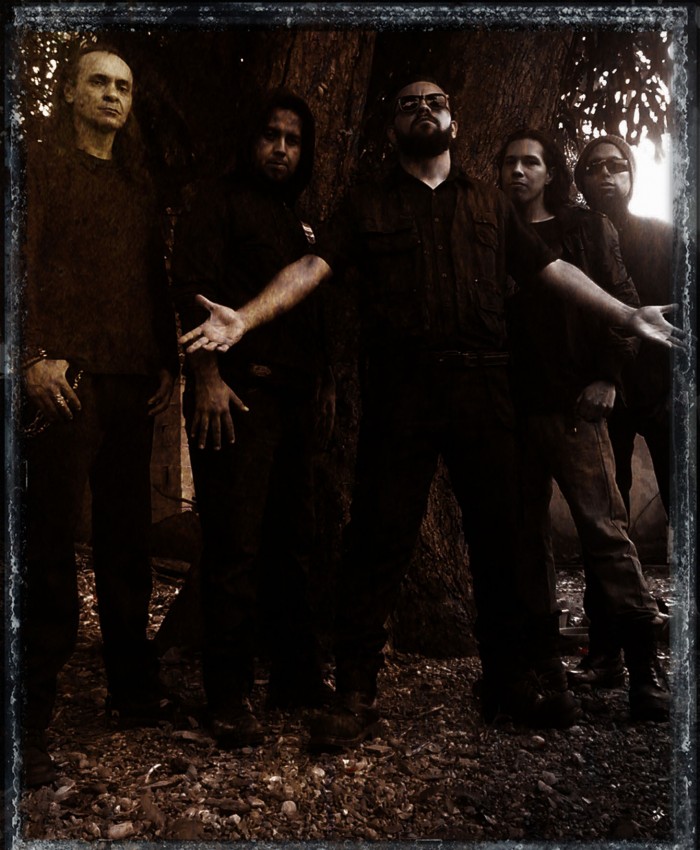 Biography:
In mid 1997 INFESTUS was formed by Felipe Foti, Neomar Apostol and Edgar Infante. Some months later Eduardo Mejías arrives in the ranks of Infestus as lead singer for playing what at the time was a Doom Death Metal.
A set of various songs was composed during the years when the band played several successful concerts in their country and 5 of these were featured in their first demo EP titled "Infestus" released on 2004.
New shows and new great events happened in the band path, but just during the last couple of years they reached a definitive and strong line up with the joining of Raul Garcia on vocals, Hector Perez on guitars, Antonio Gonzales on bass and Carlos Azuaje on drums to share the stage with the only founder member that is Felipe Foti on guitars.
After this line up consolidation finally new songs were composed and this time in English. It meant that the time for a new EP had come so one again during winter 2017 "Dresses Of Darkness" was recorded and completed.
Just a few weeks later the band signs a deal with the label CLUB INFERNO ENT. thanks to the great interest that his boss Francesco Palumbo has shown and on June 2017 "Dresses Of Darkness" sees the light as digital EP.
Overview:
INFESTUS' music can be defined as Gothic Black Metal with mysterious and dark opening to real darkness and anguish. "Dresses Of Darkness" is an EP well balanced between melancholic atmospheres and effective aggressiveness. Both the lyrics and the melodies can catch the listener and take him into a world of gloom and rage already walked by band like MOONSPELL, TIAMAT and with strong references to the Vampiric essence of CRADLE OF FILTH and THEATRES DES VAMPIRES.
You find here a reflection of their thoughts, emotions and philosophies. "Dresses Of Darkness" is a journey to their deepest inner, walking through the corridors of a lifetime with atmospheric moments versus infernal blasphemy! High pitching screams, deep growls, melodic moments, silent parts create a dramatic tribute to the darkest of the nights!!!
Discography:
2004 – "Infestus" (demo)
2017 – "Dresses Of Darkness" (digital – Club Inferno Ent.)
Line-up:
Raul Garcia: vocals
Felipe Foti: guitars
Hector Perez: guitars
Antonio Gonzales: bass
Carlos Azuaje: drums
Media:
audio (bandcamp) >>>