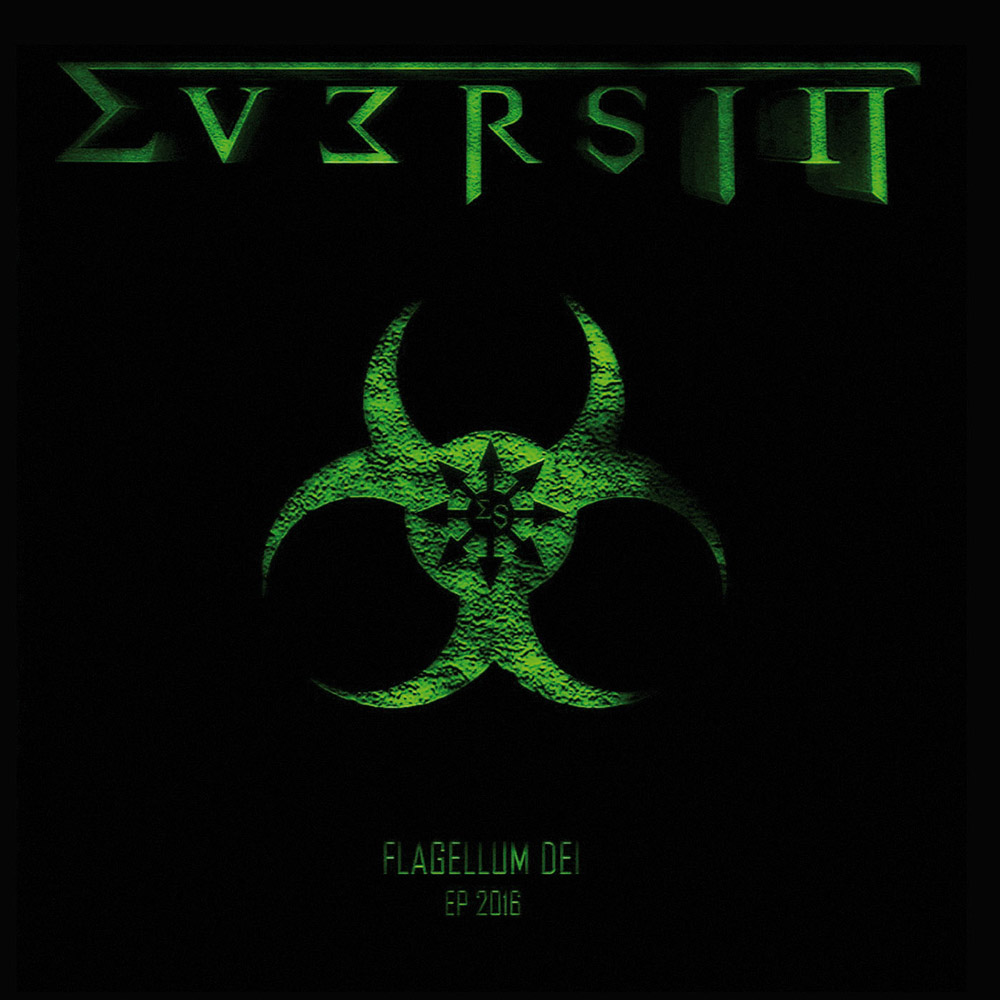 EVERSIN "Flagellum Dei"
Format: EP/digital
Label: Club Inferno
Cat. nr: HELL006
Release Date: May 20th, 2016
File Under: Killer Thrash Death
Country: Italy
Tracklist: 1. Flagellum Dei – 2. Refuse / Resist (feat. Mick Montaguti) – 3. For The Glory Of Men MMXVI – 4. We Will Prevail (Electro-Industrial Remix)
Order:
– ONErpm >>>
– iTunes >>>
– Amazon >>>
– Google Play >>>
– Spotify – soon available
– Deezer – soon available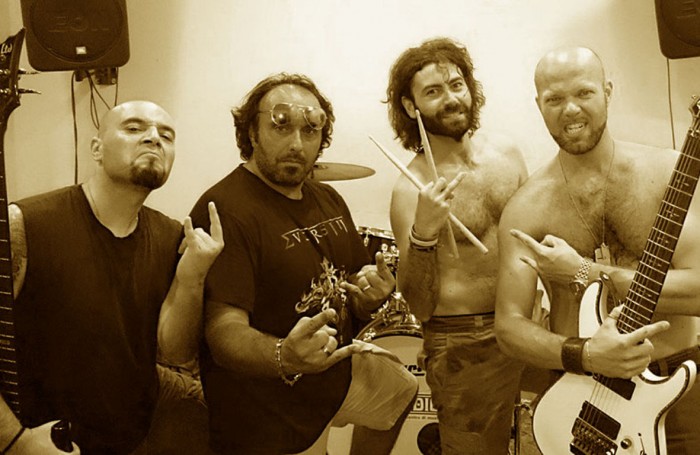 Biography:
The band was born in the early 2000, with the monicker of Fvoco Fatvo. With this name they released two self-produced albums, "Tenebra's Dream" and "Of Light and Dark", and in late 2006, "Our Elegy" under NLM Records. Back in the studio, start the rehersal for "Divina Distopia", and the change of the monicker in EVERSIN was did. They sign a deal with My Kingdom Music who release the album in 2010. The album was followed by a new chapter of EVERSIN career that is "Tears On The Face Of God", featuring as special guest on a song Tony "Demolition Man" Dolan (Venom, Mpire of Evil) released in 2012. The album receives great reviews and feedbacks and permits the band to share the stage with bands like DEATH ANGEL, ANNIHILATOR, DESTRUCTION, SUICIDAL ANGEL and to be part of the ROCK OFF TURKEY in Istanbul with a great success. In the meantime the band works on the new album titled "Trinity: The Annihilation", a big step forward that leads the musical aim of the project towards a completed maturity and a more personal sound. Released on May 18th it opens a new phase in the EVERSIN's story.
Now they release this EP "Flagellum Dei" as present to their fans with 4 songs including a delirant cover of SEPULTURA classic "Refuse / Resist" featuring a great vocal performance of ELECTROCUTION singer Mick Montaguti.
Overview:
A delirant EP for one of the best Thrash Death Metal in Italy featuring a great cover version of SEPULTURA's classic "Refuse / Resist" with Mick Montaguti from ELECTROCUTION as special guest with a devastating performance. A classic for fans of SLAYER, ANNIHILATOR, DEATH ANGEL and TESTAMENT.
This EP comes after "Trinity: The Annihilation", the last EVERSIN album with its most violent and powerful output ever released by the band, and represent a sort of present to all EVERSIN fans all over the world. Printed in only 50 personalised copies and in digital format, this is just the sound of war, a new pure sonorous massacre across epicity and power.
The thunders of war are coming!!!
Discography:
2002 – "Tenebra's Dream" (promo as FVOCO FATVO)
2004 – "Of Light and Dark" (promo as FVOCO FATVO)
2006 – "Our Elegy" (CD – NLM as FVOCO FATVO)
2010 – "Divina Estopia" (CD – My Kingdom Music)
2012 – "Tears On The Face Of God" (digiCD – My Kingdom Music)
2015 – "Trinity: The Annihilation" (digiCD – My Kingdom Music)
2016 – "Flagellum Dei" (MCD – Club Inferno Ent.)
Line-up:
Angelo Ferrante: Lead Vocals
Ignazio Nicastro: Bass, Backing Vocals
Giangabriele Lo Pilato: Lead And Rhythm Guitars
Danilo Ficicchia: Drums
Lead vocals on "Refuse / Resist" by Mick Montaguti (ELECTROCUTION)