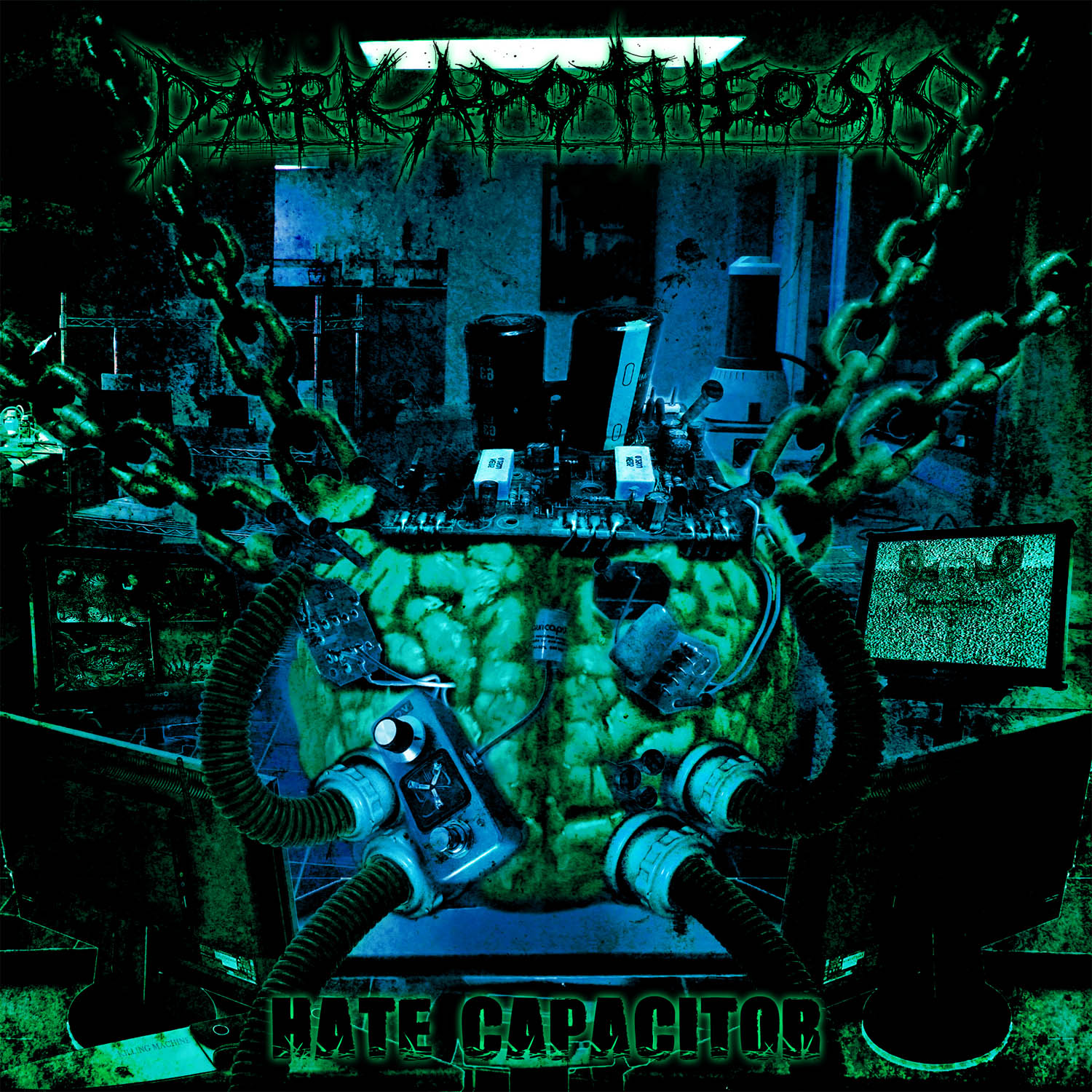 DARK APOTHEOSIS "Hate Capacitor"
Format: digital
Label: Club Inferno
Cat. nr: HELL019
Release Date: May 15th, 2019
File Under: Death Metal
Country: Serbia
Tracklist:
1. Pure Hate (Intro)
2. Rocks And Boulders
3. F.I.T.E.A.D.
4. Fist In The Face
5. Maximum Hate Capacityr
ORDER NOW: http://smarturl.it/DARKAP
Available on:
– iTunes >>>
– Spotify >>>
– Amazon >>>
– Google Play >>>
– Deezer >>>
– Napster >>>
– Bandcamp >>>

Biography:
We call ourselves Dark Apotheosis and we are a group of three mighty mythological beings, one insane person and a guy who can play bass. Actually…we are currently just two people…Killing Machine, an immortal angry type and ArdiR, a powerful Viking demigod! But now we search for those who are willing to take the burden upon themselves and become: Invictus, a sinister servant of hell, Ygg'reggetoth, an ancient being and a spawn of the old ones, and finally a dude who knows how to hit four strings. First chapter has been released "Hate Capacitor", while the Chapter two is currently in recording stage.
Soon the force will be assembled and the raid can begin….
Overview:
We are a conceptual band and we tell our tale throughout our albums. We combine Norse mythology, Lovecraft's Cthulhu mythos, satanic themes and lots and lots of gore to create one big fictional story about unique adventures of 5 characters, each representing one of those themes and each being one member of the band.
Discography:
2019 – "Hate Capacitor" (digital – Club Inferno)
Line-up:
Killing Machine: vocals
ArdiR: lead guitar
Invictus: rhythm guitar
Ygg'reggetoth: drums
A bass player: bass
Media:
audio (bandcamp) >>>