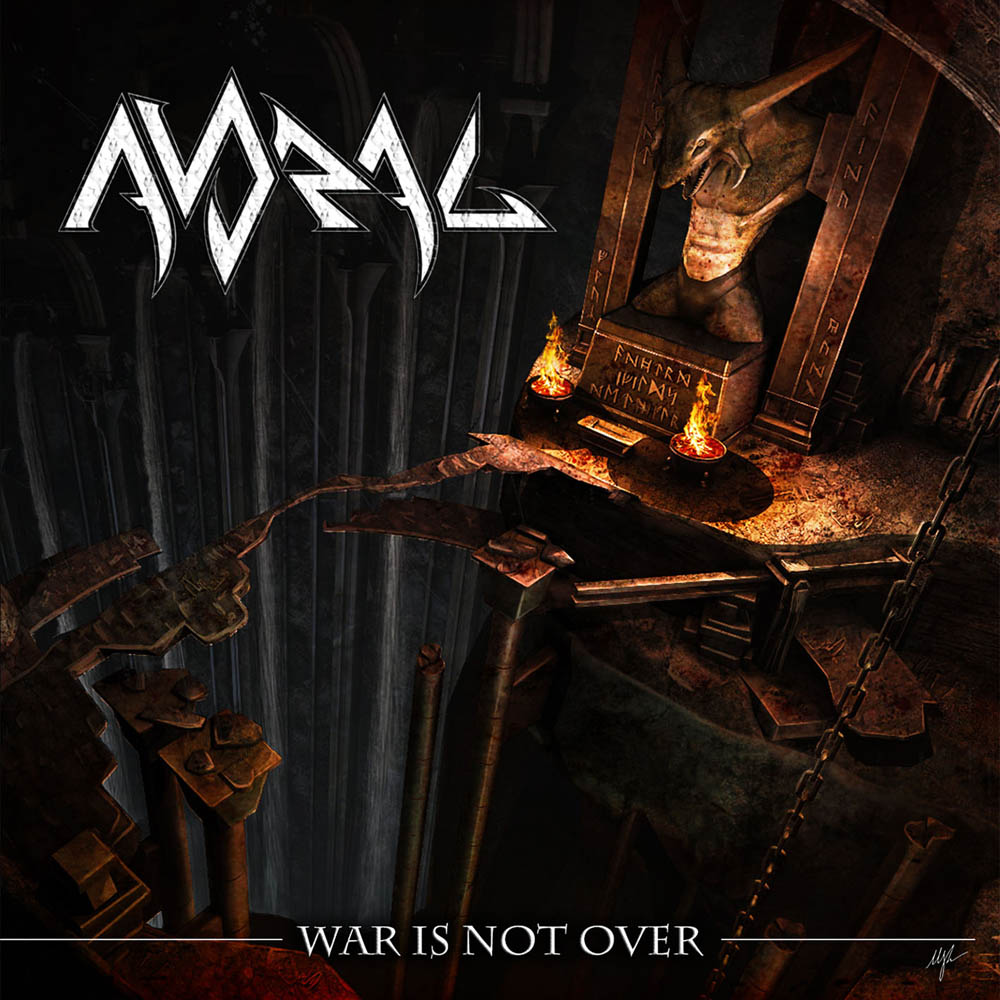 AVORAL "War Is Not Over"
Format: CD/digital
Label: Club Inferno
Cat. nr: HELL002
Release Date: January 22nd, 2015
File Under: Epic Metal
Country: Italy
Tracklist: 1. Ivory Gates – 2. Unwanted Treason – 3. Take The Power – 4. I'll Rise Again – 5. Dark Caves Melody – 6. Journey To The Glory – 7. War Is Not Over
Order:
– ONErpm >>>
– iTunes >>>
– Amazon >>>
– Google Play >>>
– Spotify >>>
– Deezer >>>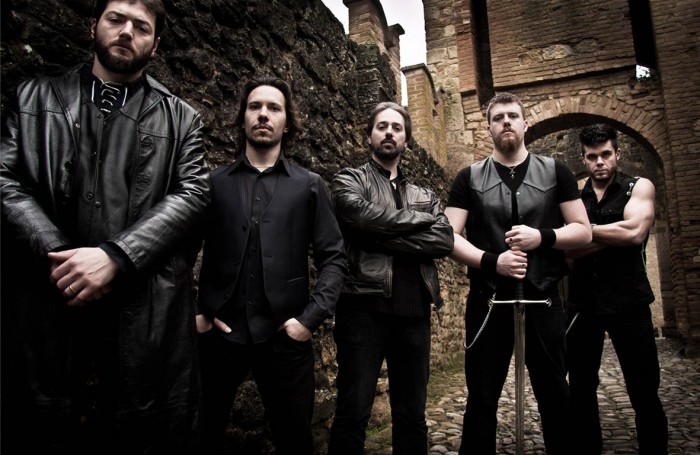 Biography:
Born in 2011 from the merge of former heterogeneous musical experiences, Avoral play with the lineup composed by Jed and Legion at the guitars and Frank at the voice, back from a heavy metal project then terminated, finding in Bolthorn and Nurgan (bass guitar and drums) the complementary members to begin this new musical path. In April of 2013 Legion leaves the band due to personal problems and, after a deep search for the perfect element to complete the band, Samael joins it in October.
After a promo EP previously released, on March 2014 Avoral record their first full length album called "War Is Not Over"; together with the elements of the band, the album boasts the collaboration with Maurizio Cardullo (Folkstone) on bagpipes and tin whistles, Laura Brancorsini (The Clan, ex Furor Gallico) on the violins, Simone Malan (Henderwyd) on the cellos and Davide "Daevil" Valerini (Obsolete Theory) on the hardcore vocals.
The band, although young, has gained a long live experience which led them to play supporting well known bands: Haggard, Dark Moor, Furor Gallico, Cadaveria, Highlord etc. On March 2014, the band goes for their first European tour, playing various shows in Slovakia and Czech Republic. Back from the tour, Avoral end the production of "War Is Not Over" ready to be released on January on digital and CD format thanks to the collaboration with Club Inferno Ent. who will take care of the promotional aspect of the release too.
Overview:
The band has inspiration from the epic and classic fantasy literature and background, with influences including epic, thrash and power metal and variegated resonances wavering between ballads and heavy riffs, fastened rhythm sections and majestic and theatrical arrangements.
The compositions are the result of a rolling reworking process searching for the right combination between strength, melody and the right atmosphere.
The relationship between melody and lyric has a basical role: themes and locations have their own inspiration in the epic – fantasy world and structure the narration through the characters introspection conveying the listener in the development of the story.
This is music that starting from an explosive mix of Power, Epic and Progressive Metal succeeds to include high elements of innovation and that permit them to release songs that have the potential to become real live hits.
Discography:
2015 – "War Is Not Over" (CD – Club Inferno)
Line-up:
Frank – Vocals
Ged – Lead Guitar & solos, Backing Vocals
Samael – Rhythm Guitar & solos
Bolthorn – Bass, Backing Vocals
Nurgan – Drums
Guests musicians:
Cello by Simone Malan – Tin Whistle & Bagpipe by Maurizio Cardullo
Violin by Laura Brancorsini – Hardcore Vocals by Daevil
Media:
audio "War Is Not Over" (soon available) >>>
video "War Is Not Over" >>>