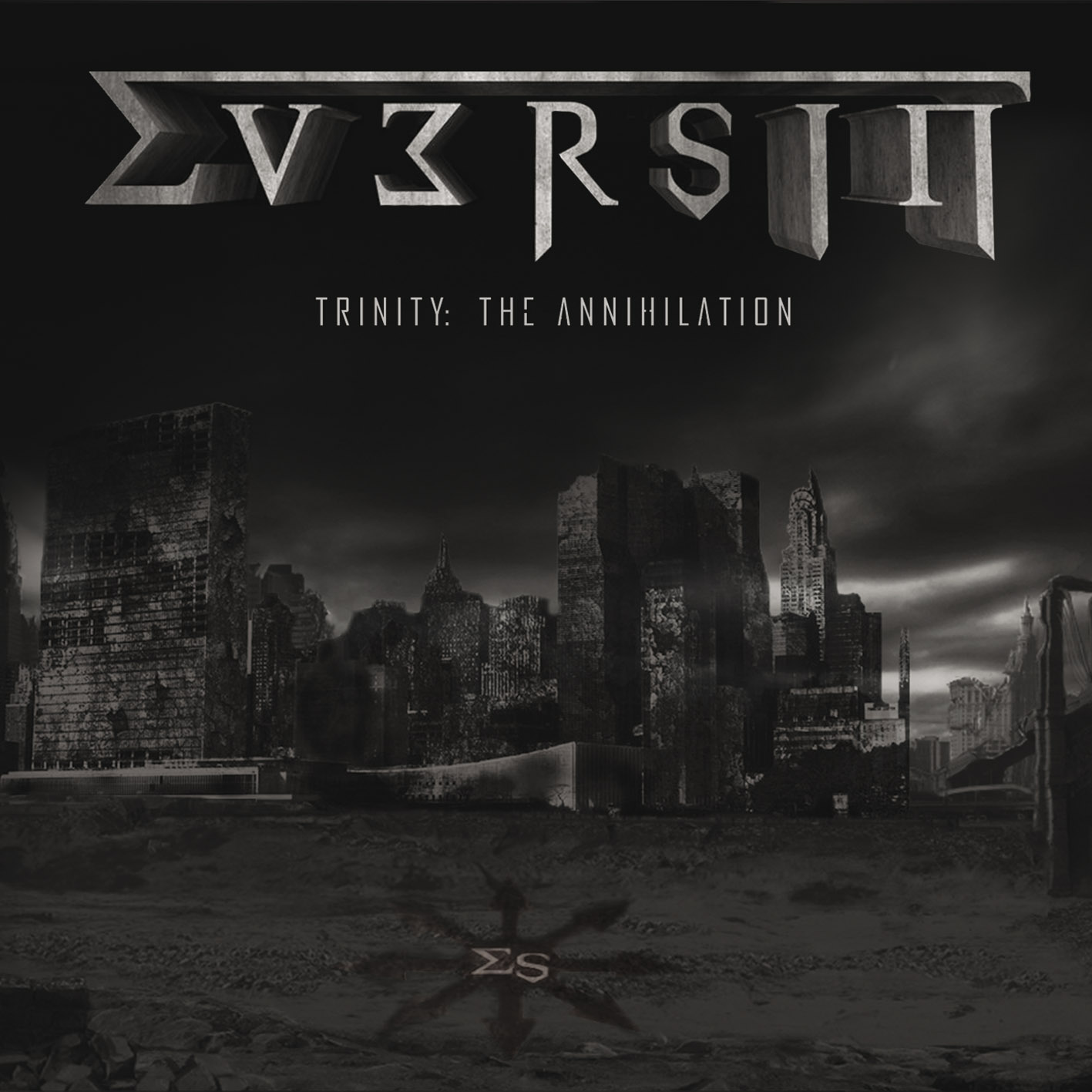 "Trinity: The Annihilation" is the title of the new album of Technical Thrashers EVERSIN out via My Kingdom Music on May 18th in digipack format and that is for sure the most violent and powerful output ever released by the band. The title comes from the code name of the first detonation of a nuclear weapon USA did in the Jornada del Muerto desert in New Mexico on July 16th, 1945.
Special guests of the album are James Rivera, HELSTAR's vocalist and Glen Alvelais (already with FORBIDDEN and TESTAMENT).
Special mastering of the album was did by Stu "Hammer" Marshall (Hobbs' Angel of Death, Paindivision, Death Dealer) at Frontier Mastering Studios in Sidney (Australia).
Here is the cover and the official tracklist: 1. Flagellum Dei – 2. Fire Walk With Me (feat. James Rivera) – 3. Chaosborn – 4. We Will Prevail (feat. Glen Alvelais) – 5. Crown Of Nails – 6. Beneath An Atomic Sun – 7. Litanies Of War – 8. Trinity
The band is preparing an intense live campaign for the next summer/fall. Already confirmed their presence at ROCK OFF TURKEY in Istanbul and will be the special guest of the only ANNIHILATOR live show in Italy on October 14th.
The thunders of war are coming!!!