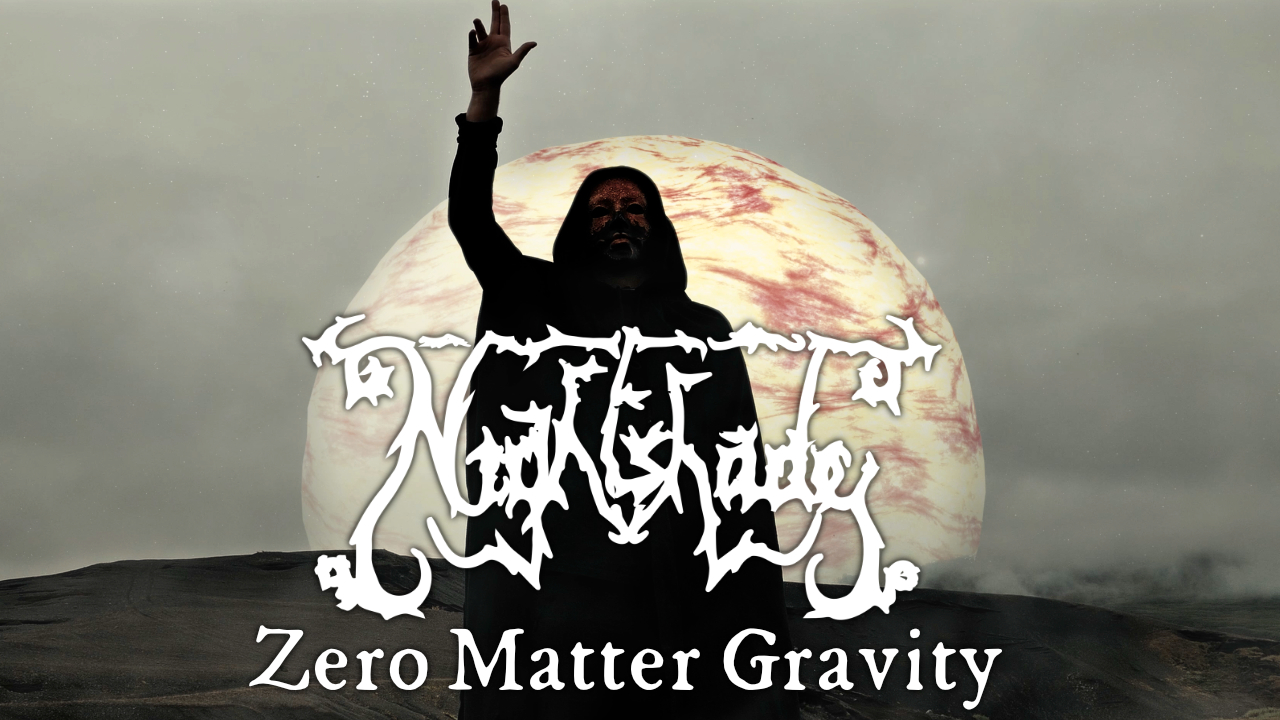 Swiss Blackened Industrial Metallers NIGHTSHADE present the second track from the new upcoming album "Sounds Of Dark Matter". The song is "Zero Matter Gravity" and the official video is available at https://youtu.be/J_KVM2KN3Ao
Step by step we are going to release on November 19th "Sounds Of Dark Matter" a manifesto of heaviness, depth & atmosphere everything into a magnificent Blackened Industrial Metal with a broad range of influences like Samael, Limbonic Art, Rotting Christ, Behemoth and Rammstein!!!
Welcome to the impressionist cosmic metal universe painted by NIGHTSHADE.
PRE-ORDER "Sounds Of Dark Matter": http://smarturl.it/NIGHTSH