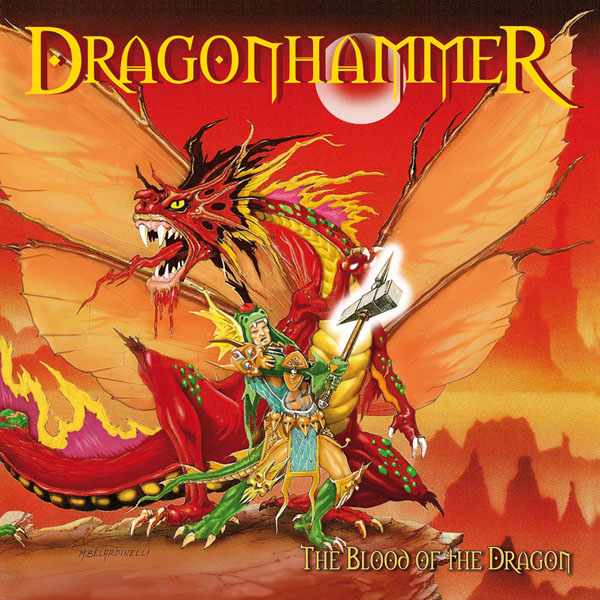 OUT NOW: special reissue edition
DRAGONHAMMER "The Blood Of The Dragon (MMXV edition)"
format: cd/digital
– order it now at special price
CD – http://smarturl.it/DRAG-CD-1 (free shipping everywhere)
iTunes – http://smarturl.it/DRAG-iTunes-1
Released 14 years ago, the album was welcomed as one of the best Italian Power Progressive debut album of all time and the 6000 copies sold till now demonstrate the great value of this album. It is an explosive mix of Power, Epic and Progressive Metal in the real DRAGONHAMMER tradition and style.
This new edition includes a new digital treatment for the artwork thanks to the artist Antonio Pannullo and two bonus live tracks recorded during the 2014 European tour together with FREEDOM CALL.
A new European tour will start early next year and some live shows in South America are in program too.
Wait for something really shattering!
DRAGONHAMMER "Legend"