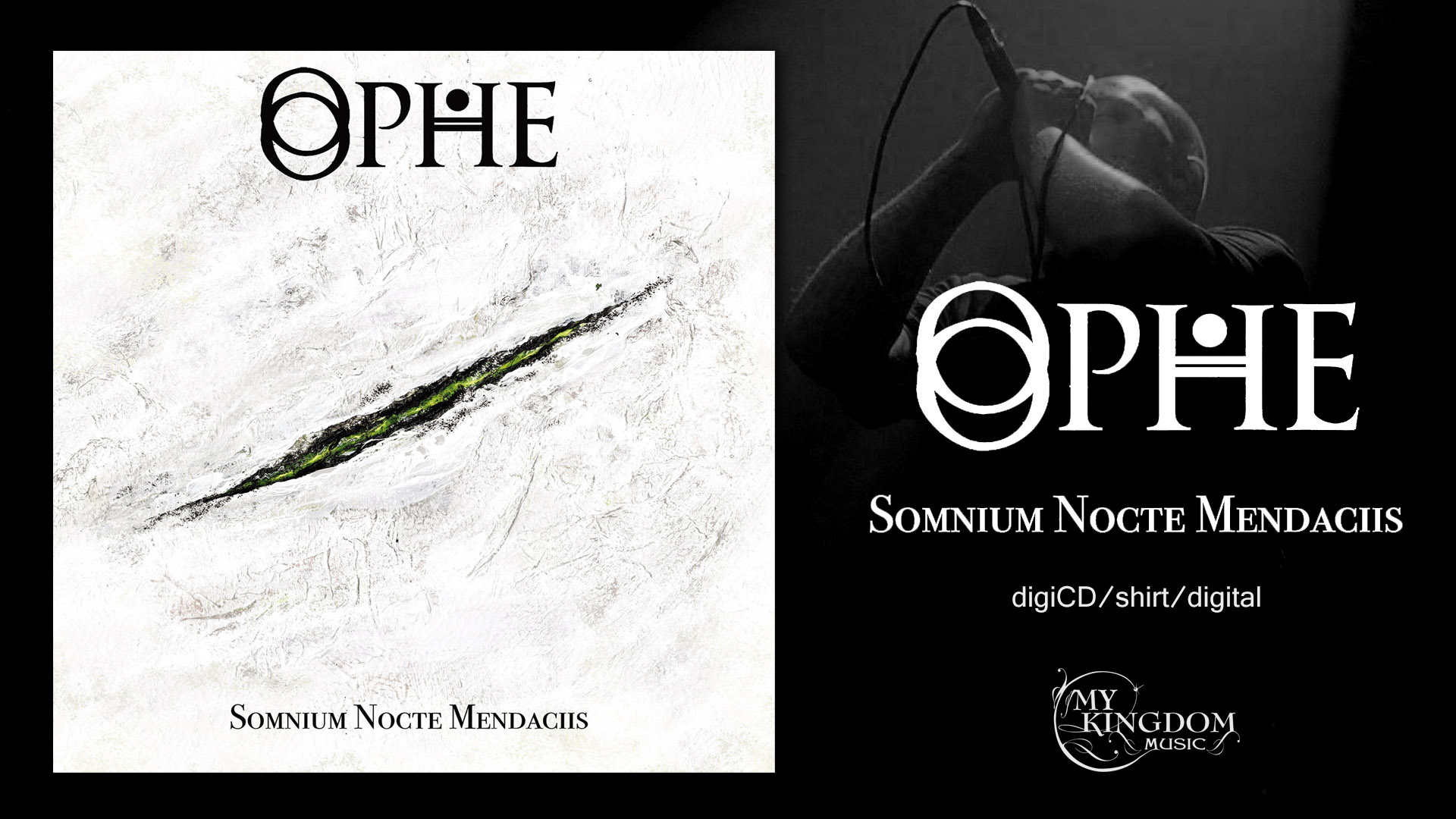 In a couple of days, on May 20th, the new OPHE "Somnium Nocte Mendaciis" will be released via My Kingdom Music. Today we'll premiere it on label YouTube Channel in all its dissonant, avantgardish and delirious entirety.
Listen to it at: https://youtu.be/lAt8r8gAvWA
OPHE is insane, OPHE is pure darkness, OPHE is the new sound of the Apocalypse and "Somnium Nocte Mendaciis" is its manifesto.
Pre-order digipak CD and shirt at: http://smarturl.it/OPHENOCTE-CD