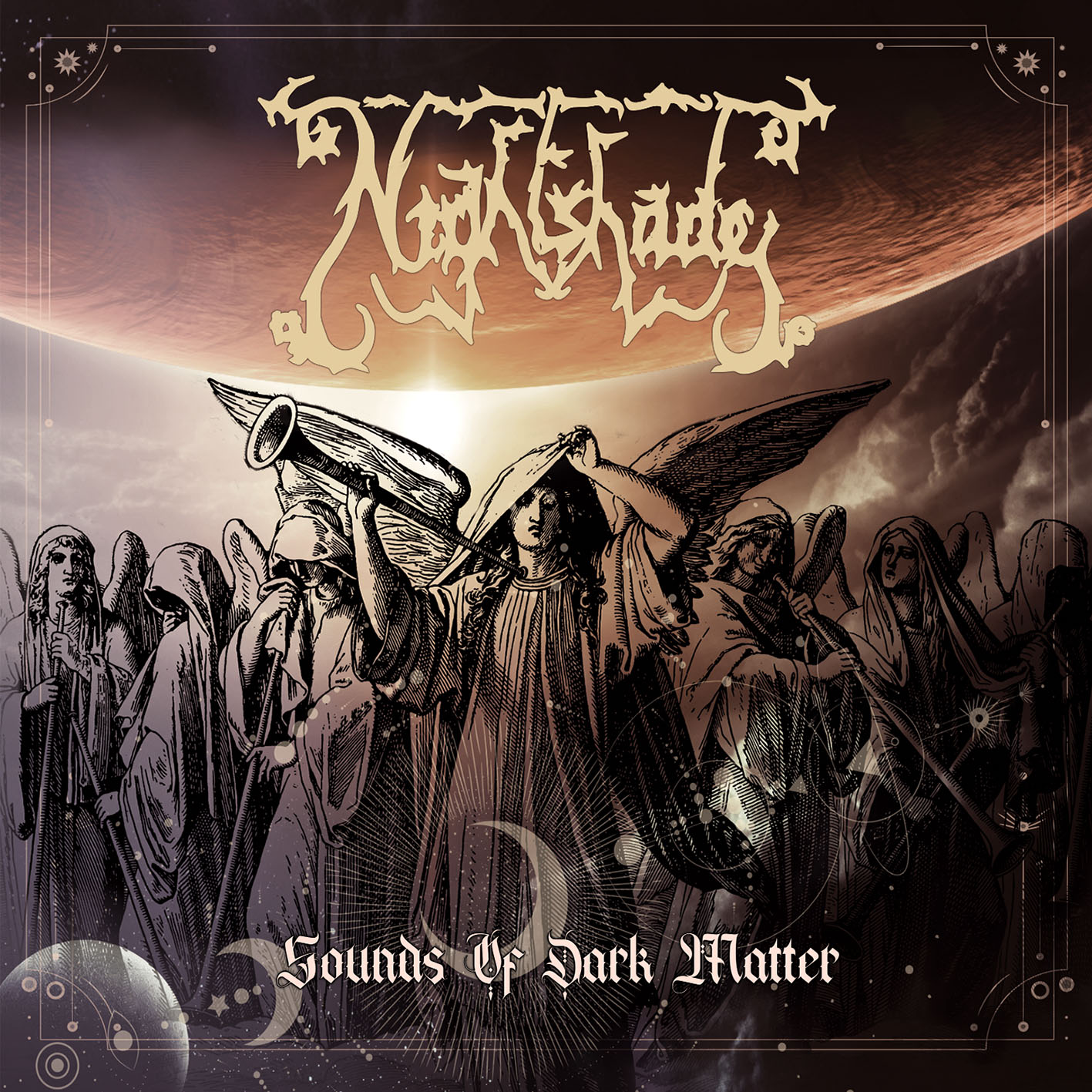 >>> OUT NOW <<<
NIGHTSHADE "Sounds Of Dark Matter" digiCD/digital
A manifesto of Blackened Industrial Metal For fans of Samael, Limbonic Art, Behemoth
ORDER / STREAM NOW: http://smarturl.it/NIGHTSH
Led by scorching vocals, NIGHTSHADE combines industrial, heavy riffs with massive beats and orchestral keyboards to drag the listeners into their own distinctive soundscapes. On "Sounds Of Dark Matter", NIGHTSHADE links the many facets – both light and dark – of the human mind and its cosmic roots. This journey sways from Industrial / Heavy / Thrash Metal riffs, demonic vocals to New Wave-inspired keyboards and beats, sometimes reminiscent of acts as diverse as Samael, Limbonic Art, Paradise Lost, Rotting Christ, Behemoth and Rammstein!!!
– Album credits at https://bit.ly/3x341Jc