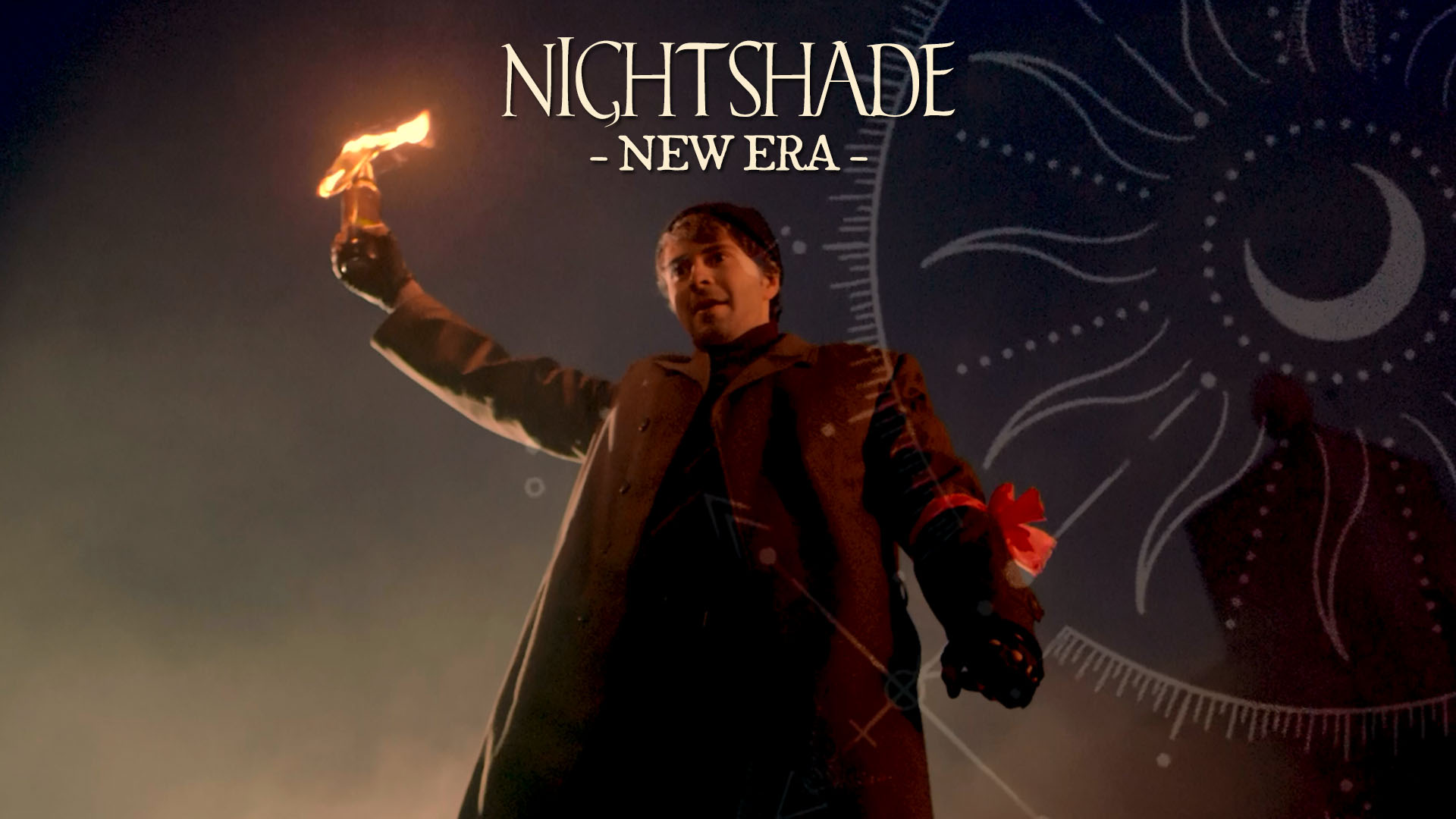 Welcome to the alienating vision of Art created by "New Era" first song from "Sounds Of Dark Matter" the new album by Swiss Blackened Industrial Metallers NIGHTSHADE to be released next November 19th, 2021 via My Kingdom Music. The video is available at https://youtu.be/HRgnVUAw-aE
Here is what Thomas and David tell us about this track and the video shot at Le Kremlin Monthey: "It is about the age we are living. Snakes dressed as prophets speaking comforting lies, fear of a dying planet, bogus vaccines, invisible waves and a worldwide satanic order. Ignorance and superstition reign supreme. Dark medieval times are upon us… again. Gotta love this New Era".
"Sounds Of Dark Matter" is a manifesto of heaviness, depth & atmosphere everything into a magnificent Blackened Industrial Metal with a broad range of influences like Samael, Limbonic Art, Rotting Christ, Behemoth and Rammstein!!!
Welcome to the impressionist cosmic metal universe painted by NIGHTSHADE.
PRE-ORDER "Sounds Of Dark Matter" digiCD: http://smarturl.it/NIGHTSH-CD