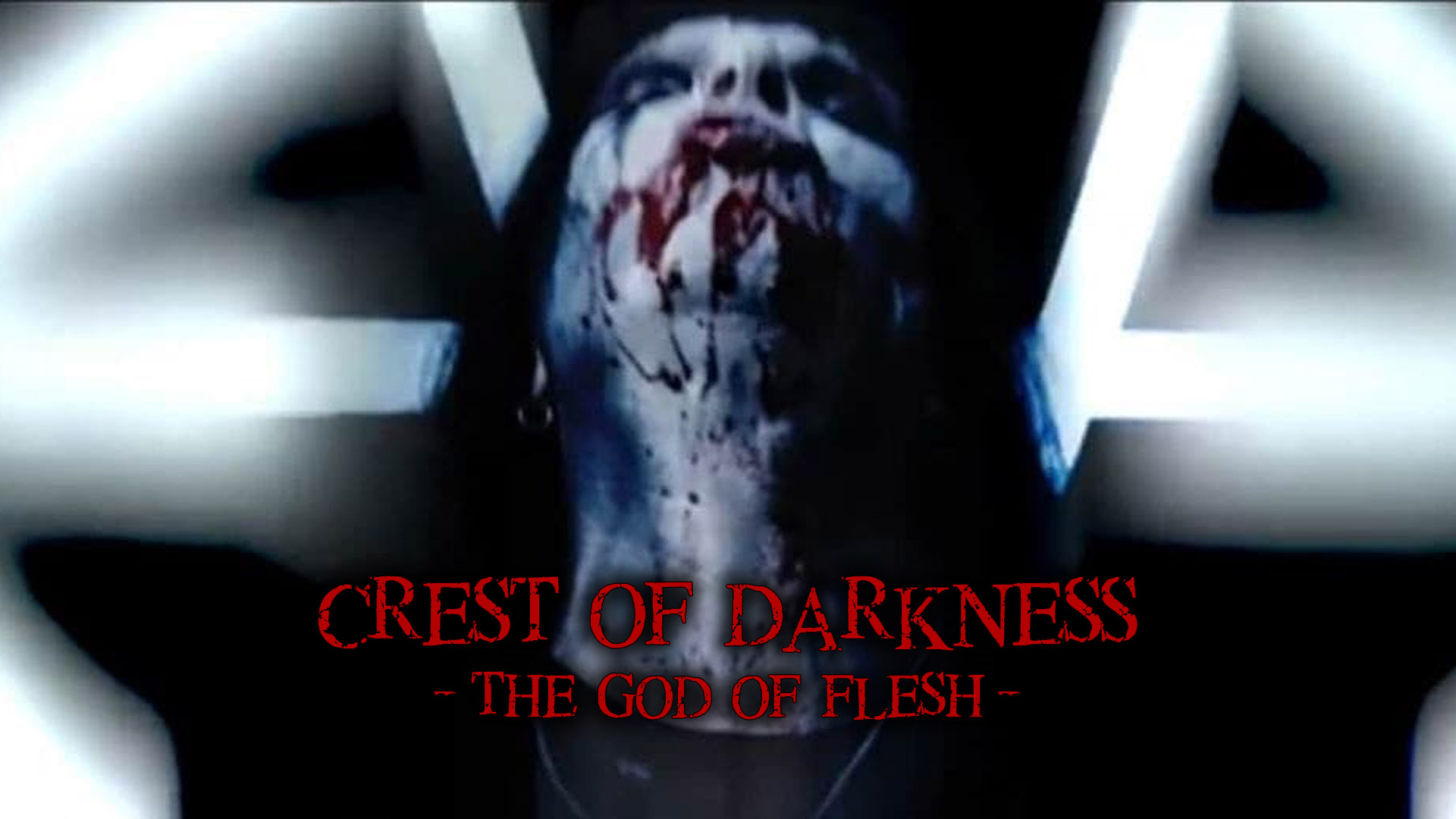 Norwegian Black Metal veterans CREST OF DARKNESS have revealed a new video by Stig Kenneth Limmesand for the title track from their ninth full-length album "The God Of Flesh".
The video can be seen below and at https://youtu.be/0VNOLVXpwjQ
CREST OF DARKNESS founder Ingar Amlien has this to say about the new video: "Stig Kenneth Limmesand has done a great job with the video for "The God Of Flesh". He's succeeded in capturing CREST OF DARKNESS and all our symbolism in the best possible way, presenting them in a such a way that is not only up to date, but also very much "Old School" in the "right way".
Released on My Kingdom Music in December of last year, "The God Of Flesh" is still filled with CREST OF DARKNESS' trademark Satanic themes, but, at the same time, it marks a change to the feel, variety, and depth of the music. It is, according to Amlien, "probably the darkest and most brutal album we've ever made! It's also the most honest work ever from my perspective"
With "The God Of Flesh" CREST OF DARKNESS' vastly experienced, and extremely skilled, lineup of Amlien (CONCEPTION, ROQUEFIRE, AMLIEN's INFERNO) on Bass and Vocals, Rebo on Rhythm and Lead Guitars, and Berhard (ex- PALE FOREST) on Drums, along with the album's session keyboardist Kristian Wentzel, demonstrate how equally at home they with more progressive and melodic elements, as they are the with the aggressive and dark brutal side, for which they are known.
Seeking an outlet for his passion for sonic brutality and his interest in Vampirism and Satanic ideology, on which he is an acknowledged expert, Amlien formed CREST OF DARKNESS in the mid nineties and considers today's lineup to be the strongest in the band's history, as he explains:
During the whole production of the album I was thinking that now, more than ever before, I wanted to make an album my way! And, as a result, we haven't made any compromises whatsoever, in any direction. And I'm very fortunate to be able to say that I was not alone during the whole process. With the help of my fantastic band mates Rebo and Bernhard, it became possible to bring my darkest fantasies and visions to life through "The God of Flesh"
"The God of Flesh" is available in Digital, Digipak CD, Deluxe CD Box, and Vinyl formats from all the usual retailers at http://smarturl.it/CODFLESH
Additional Information
Band Contact and Booking: contact@crestofdarkness.com
Management and Booking: patriciathomas@btinternet.com
https://patriciathomasmanagement.com