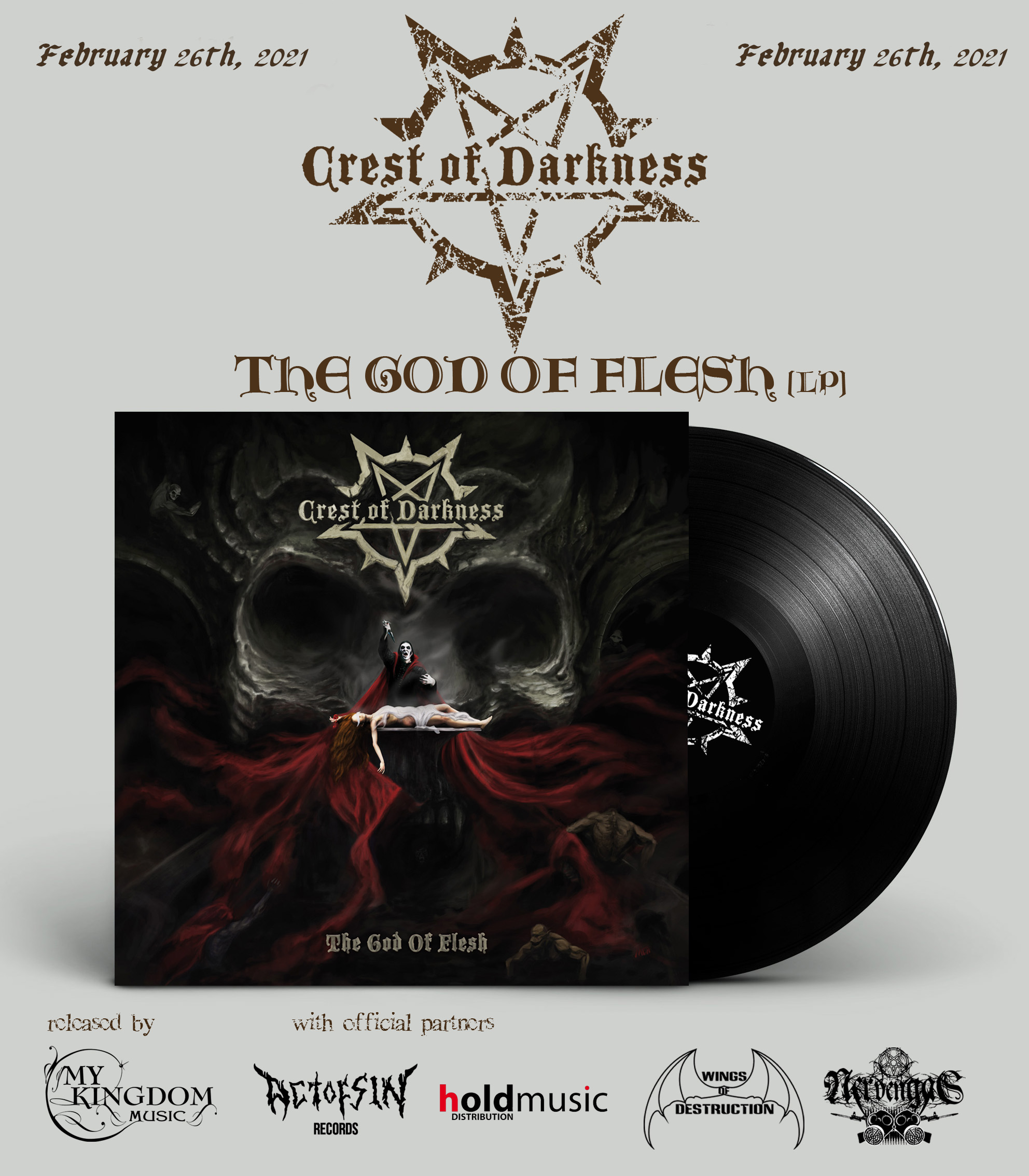 It was like weaving Penelope's canvas but finally the vinyl version of "The God Of Flesh" by Norwegian Extreme Metallers CREST OF DARKNESS is a reality.
Today we present the lyric video of "Euthanasia" made by Marcelo Silva. Here is the link: https://youtu.be/iXBijH1ge5I
The official release date of the album is February 26th and will be available not only at My Kingdom Music and Crest Of Darkness itself but also through some partners who participated in the realization of this version of the album, namely ACT OF SIN Records (Poland), WINGS OF DESTRUCTION (Russia), HOLDMUSIC Distribution (Italy), NERVENGAS (Germany).
PRE-ORDER NOW: http://smarturl.it/CODFLESH