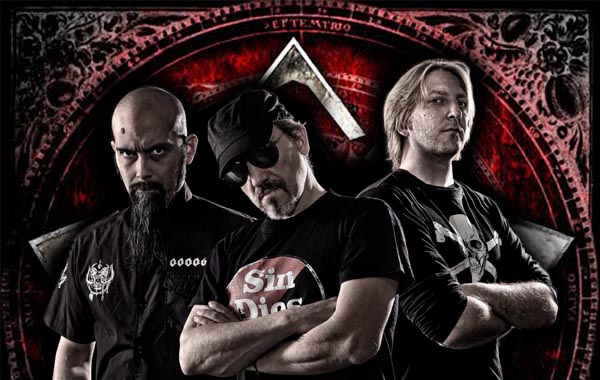 My Kingdom Music is absolutely delighted to announce that they have signed a piece of Italian Metal history: BRAINDAMAGE.
We will release their brand new album titled "The Downfall" on April, 2016.
The new album is a futurist, abrasive and visionary output in the best Avantgardish Metal tradition of VOIVOD and KILLING JOKE, appealing to the modern-ish last decade's growing Post-Thrashy audience.
Andrea Signorelli, bass player and vocalist of the band since 1988, leaves this comment: "The agreement between our band and My Kingdom Music is a new start for us. It was a long time that we didn't feel such an enthusiasm and "The Downfall" is simply the testimony of this great time we are spending with the new line-up that coincides with a great creative moment. The result is an avveniristic musical experience… so expect for something really shattering and upsetting!".
– BRAINDAMAGE: http://www.facebook.com/Braindamageitaly