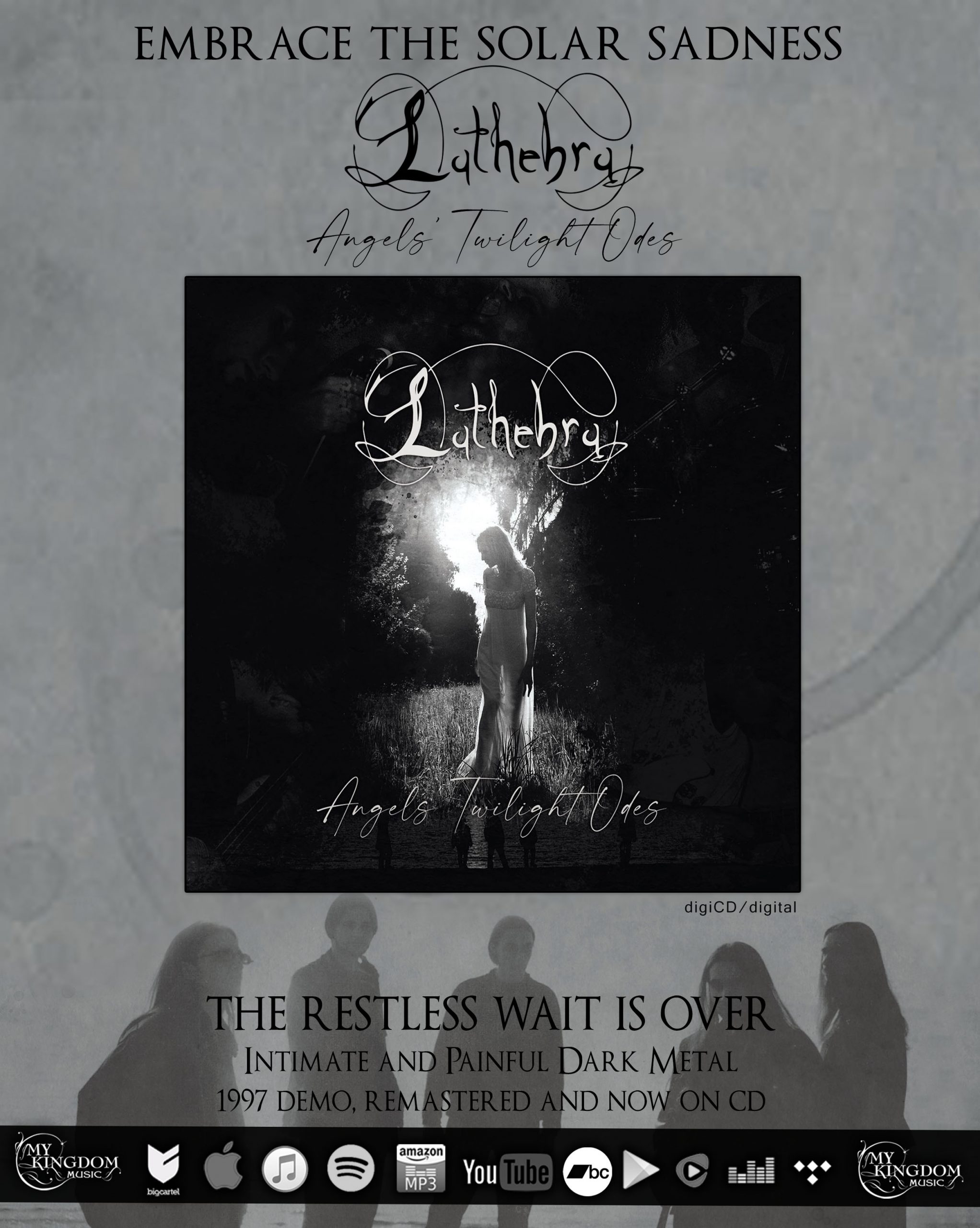 >>> OUT NOW <<<
LATHEBRA "Angels' Twilight Odes" digiCD/digital
The restless wait is over. The intimate and painful Dark Metal of their 1997 demo, remastered and now released on digipakCD & digital.
LISTEN / BUY: https://album.link/LATHEBRA
1996… 5 guys give life to LATHEBRA a musical project, an intimate and magical experience, a dark and extreme piece of music that people today, after more than a quarter of a century, still talk about. My Kingdom Music in collaboration with Sylphorium Records for Americas, reprints their "Angels' Twilight Odes", the band's 1997 debut demo tape, with a renewed sound thanks to the remastering of the original tapes.
– Album credits at https://bit.ly/3Ju6wMx