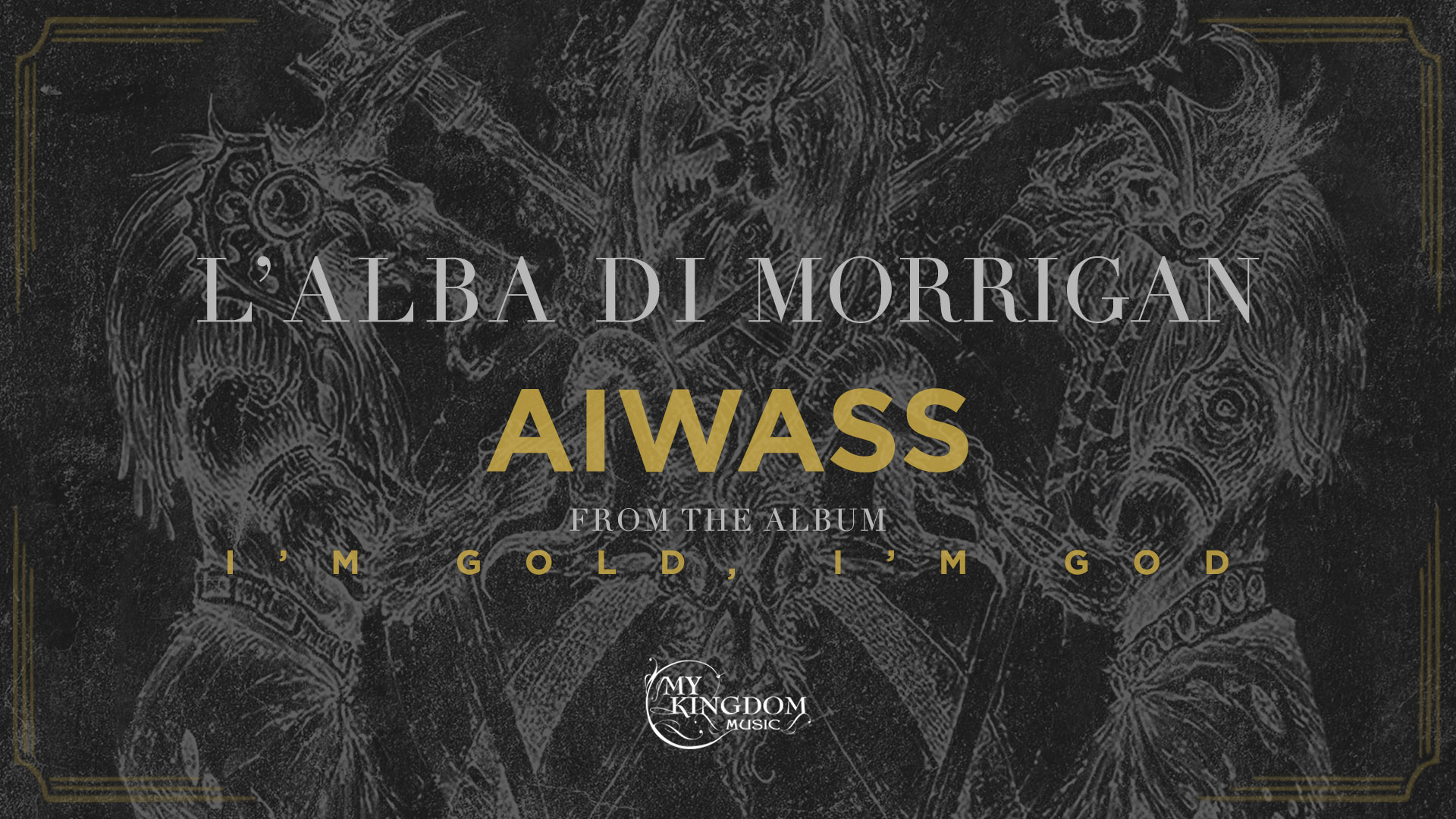 Finally ready to unveil the decadent and dark art of Gothic Post-Metal band L'ALBA DI MORRIGAN!
"Aiwass" is the first track taken from "I'm Gold, I'm God" that will see the light on June 18th, 2021 via My Kingdom Music and you can enjoy it with a lyric video realised by Marcelo Silva at https://youtu.be/I_ckb3gpJcQ
"I'm Gold, I'm God" is a musical kaleidoscope of past and modern sonorities. It is a trip full of suggestions and with it L'ALBA DI MORRIGAN are ready to paint new scenarios standing at the deep heart of each listener with music in the best KATATONIA, TOOL, ISIS tradition with spikes in the dark groove of NOVEMBRE and OCTOBER TIDE.
After nine year of absence their music is now more than ever representation of beauty, magic, uniqueness and from June 18th, 2021 a new musical journey into their art will begin.
L'ALBA DI MORRIGAN "I'm Gold, I'm God" digiCD/BOX/digital available for pre-order at https://smarturl.it/ALBAGOLD